Nina & Frederick
Nina Van Pallandt was born in 1932 in Denmark. She and her husband were a famous folk duo in the early 1960's and were known as 'Nina and Frederick'. She had a leading role in 1973 in Robert Altman's Philip Marlowe Private Eye's "The Long Goodbye" with Elliot Gould. She also starred with Paul Newman in "Quintet" in 1979 and "American Gigolo" opposite Richard Gere in 1980.
IMDB Entry:
Nina Van Pallandt became famous in the United States in the early 1970s as the mistress of hoaxer Clifford Irving, who went to jail when his biography of Howard Hughes, allegedly written with Hughes' co-operation, proved to be a fake when Hughes himself came out of seclusion to repudiate the work. Van Pallandt helped expose Irving's fraud by revealing that he was vacationing with her in Mexico at the time he was allegedly interviewing Hughes. She appears, as herself, in Orson Welles' non-fiction film "F For Fake" (F for Fake (1973)). Van Pallandt was known in Europe as a singer of folk songs before her involvement with Irving and subsequent film career, having been married to her fellow folk singer, Baron Frederik van Pallandt, with whom she toured Europe and had many hit records as "Nina & Frederik". The height of Van Pallandt's film career was her appearance in four Robert Altman movies: The Long Goodbye (1973), A Wedding (1978), Quintet (1979) and O.C. and Stiggs (1985).
– IMDb Mini Biography By: Guy Lazarus
Frederick obituary from 1994 in "The Independent":
Frederik had not performed together for nearly 30 years. But the death of Frederik van Pallandt in what police in the Philippines have described as a mysterious professional killing, brings to a final end an era of sweet, slightly folk-tinged singing that, in their heyday, placed van Pallandt and his then wife Nina at the top of the international popular music tree, with sell-out Royal Albert Hall concerts, and at least five chart entries (one song twice) between 1959 and 1961.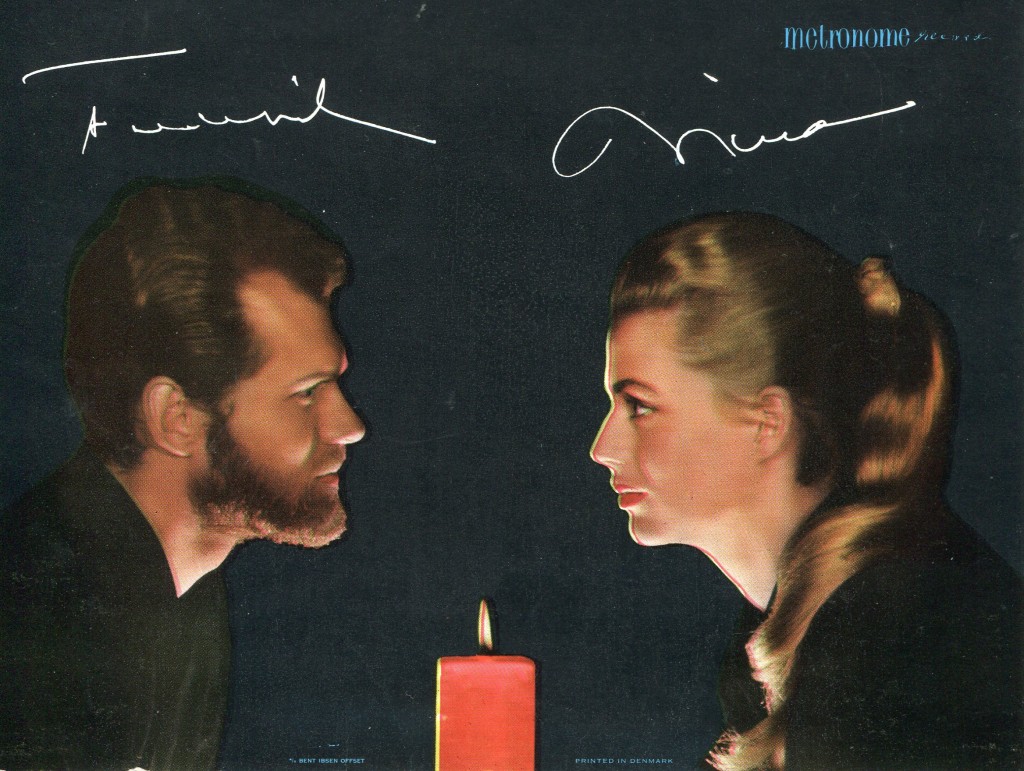 They first made their mark in Britain at Christmas 1959 with a revival of 'Mary's Boy Child', which had been a hit for Harry Belafonte two years earlier, followed by another religious song, 'Little Donkey', which was in the charts for 10 weeks between November 1960 and February 1961. It reached No 3. They released two different albums called Nina and Frederik, the first of them reaching the Top 10 for albums in February 1960, and the second No 11 in April/May 1961.
Much was made of their aristocratic origins. Frederik was a baron, and the son of a former Ambassador for the Netherlands to Denmark, and Nina had simliar connections with the Danish and American social registers. Though they principally used material from the Third World – like another Belafonte hit, 'Long Time Boy', in September 1961, and 'Sucu Sucu' the following month – they were really part of the soft underbelly of folk, represented by a number of such duos – one thinks immediately of the Israeli Ofarim, who had a similarly glamorous woman partner with a pretty-boy male counterpart – whose hegemony was decisively put to an end by the tongue-in-cheek antics of Sonny and Cher, as well as the more carefully crafted tones of Peter Paul and Mary.
But it was not a shift in musical tast that dislodged them from their brief pinnacle of fame. Never particularly fond of the spotlight that success shone upon their lives, Frederik broke up the partnership by insisting that they retire, though Nina carved out a solo career for herself thereafter, followed by acting roles in films such as Robert Altman's The Long Goodbye (1973) and A Wedding (1979), and Paul Schrader's American Gigolo (1980).
Frederik invested his chart profits in a number of ventures, farming for a while in Ibiza – where Nina was a close neighbour – and becoming owner of Burke's Peerage for a short time in 1979.
Though the couple separated and eventually divorced in 1976, they remained friends until Frederik's death, from gunshot wounds, along with his second wife, Susannah. It was a measure of their continuing closeness that Nina flew out to the Philippines to bring his body home to Europe.
The above "Independent" obituary can also be accessed online here.