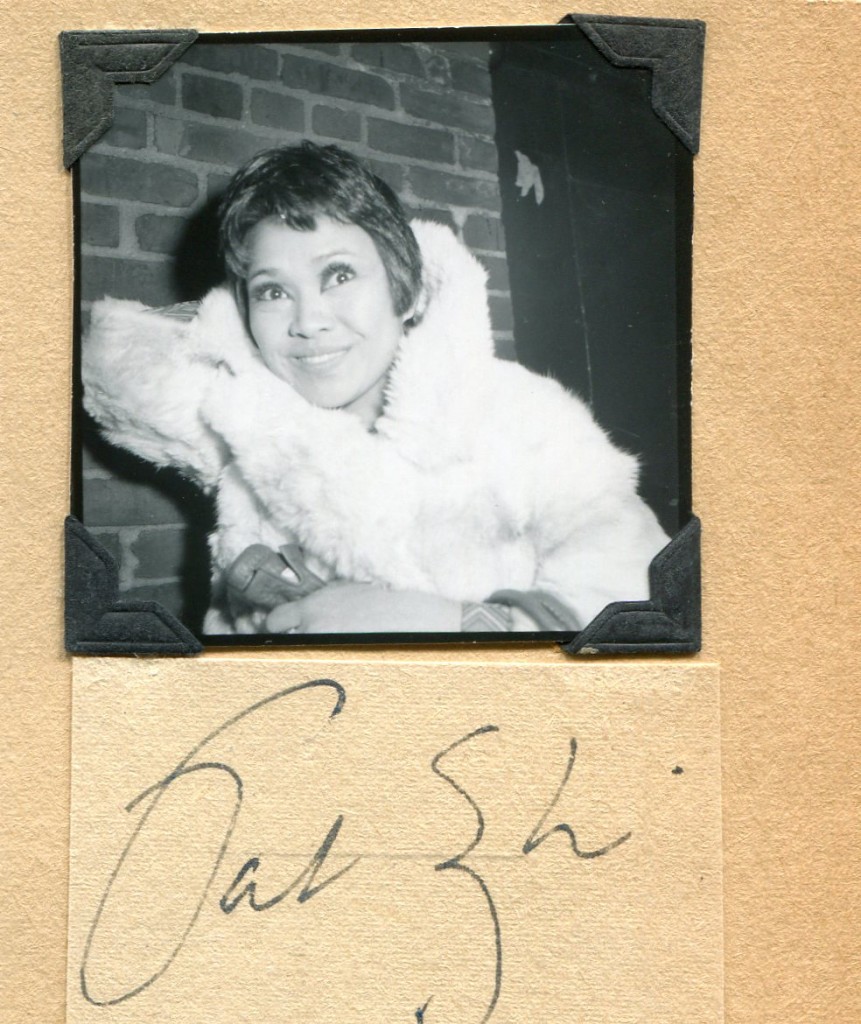 Pat Suzuki. IMDB.
Pat Suzuki was born in California in 1930.   She had a neat reputation as a popular singer when she starred with Miyoshi Umeki on Broadway in "Flower Drum Song" in 1958 directed by Gene Kelly.   Her role in the film was played by Nancy Kwan.   Ms Suzuki's films include "Scullduggery" with Burt Reynolds in 1970 and "Year of the Dragon".
IMDB entry:
Pat Suzuki was born Chiyoko Suzuki in Cressy, California (northern California) on September 23, in the early 1930s. As the youngest of four children, she was nicknamed "Chiby", which was Japanese for "squirt". She grew up on the family farm, and discovered her love for singing early on at church on Sundays and at local events. But things took a bad turn with the bombing of Pearl Harbor, and Pat and her family were one of many Japanese-American families forced to enter internment camps. After release from the camp, her family returned to California. After attending college at San Jose State, she left for New York, and obtained a job as an understudy in a touring production of "Tea House of the August Moon".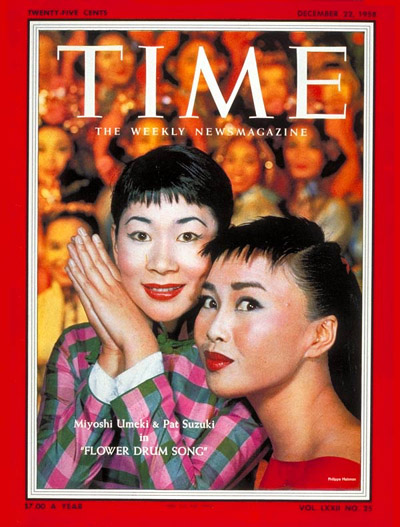 While in Seattle, an impromptu performance so impressed the owner of a local club, called The Colony, that she was offered a permanent job there. It was during this time when she hit her first big break. Bing Crosby happened to catch her act one summer night in 1957, and was so taken with her that he immediately referred her to RCA Records.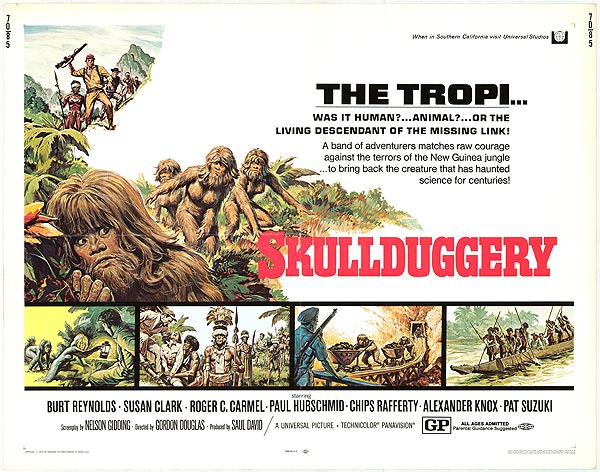 This led to the 1958 release of her first album, titled "The Many Sides of Pat Suzuki". She was in high demand, and made appearances on such shows as "The Frank Sinatra Show", which also led to a role in Rodgers & Hammerstein's production of "Flower Drum Song". After the show's run, she met and married her husband, photographer Mark Shaw, and gave birth to a son.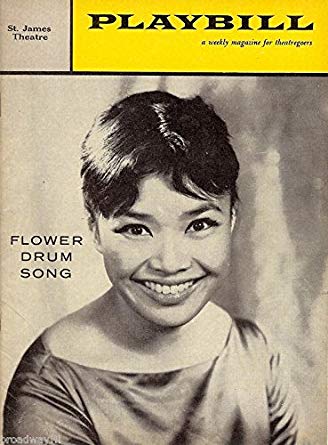 Throughout the 1970s, she continued to perform and record her music. She also appeared alongside Pat Morita on the short-lived sitcom "Mr. T. and Tina", which was a first sitcom starring an Asian-American family. She is active in supporting Asian-American rights, and performs occasionally (in places as prestigious as Lincoln Center). In 1999 she released "The Very Best of Pat Suzuki".
– IMDb Mini Biography By: Anonymous.
The above IMDB entry can also be accessed online here.