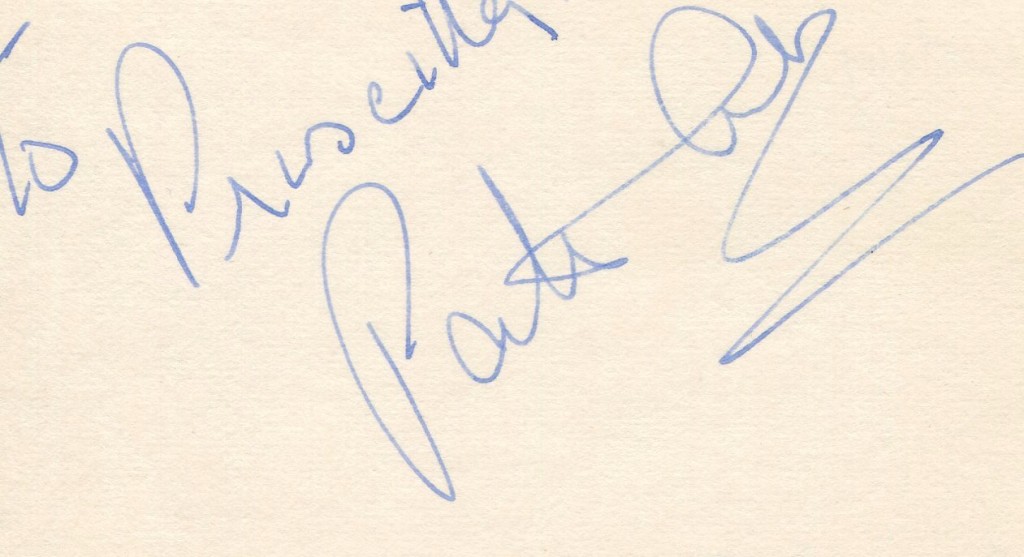 Patricia Cutts was born in London in 1926. Her film debut was in "Just William's Luck" in 1947. She amde "Merry Andrew" in 1958 with Danny Kaye and Pier Angeli. She was also in "North by Northwest" and "The Tingler". In the early 70's she returned to Britain and axted on British television. She had just been cast as Blanche Hunt, mother of Deirdre Barlow in "Coronation Street" when she died suddenly in 1974. She was replaced by Maggie Jones.
"Wikipedia" entry:
Born in London, Cutts was the daughter of the writer-director Graham Cutts.[2] Her first roles were small parts in American films such as I Was a Male War Bride and The Man Who Loved Redheads and the television shows Alfred Hitchcock Presents and Perry Mason, where she played defendant Sylvia Oxman in the 1959 episode, "The Case of the Dangerous Dowager," and murderer Ann Eldridge in the 1966 episode, "The Case of the Bogus Buccaneers." She continued to work consistently in film and television on both sides of the Atlantic throughout the 1950s, including a small appearance in North by Northwest. As a young actress in 1951, she appeared on Groucho Marx's quiz show You Bet Your Life with football coach Jack Curtice as her co-contestant.[3] She was a regular panellist on the hit DuMont quiz Down You Go[4] and starred alongside Vincent Price in The Tingler. In 1958 she appeared in the film Merry Andrew as Letitia Fairchild, however in the 1960s, her screen appearances were restricted to guest spots on television shows such as The Lucy Show, Car 54, Where Are You?, Adventures in Paradise, and Playhouse 90.
After several quiet years she returned to acting in the 1972 British television series
Spyder's Web
[5]
before accepting the role of
Blanche Hunt
in the top rated
ITV
soap opera
Coronation Street
in 1974. It would have been her most high profile regular role to date. However, producers were shocked when, after appearing in only two episodes, Cutts was found dead at her London flat, aged 48. An inquest into her death produced a verdict of suicide by
barbiturate poisoning
.
[4]
The role of Blanche Hunt was taken over by
Maggie Jones
, who played the part until her own death on 2 December 2009.
[6]