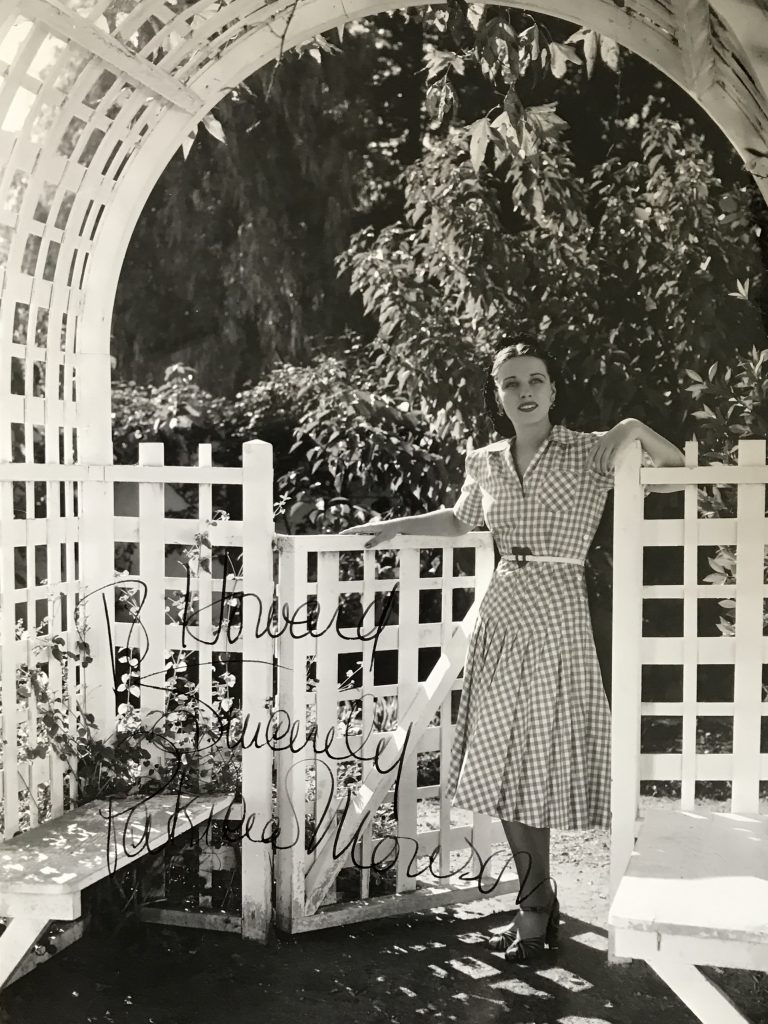 Patricia Morison obituary in "The Guardian" in 2018
A mezzo-soprano, she was the first performer to be heard lustily singing Wunderbar, So in Love and, above all, I Hate Men, in Porter's greatest stage hit. She appeared in more than 1,000 performances of the show on Broadway, tamed by the baritone Alfred Drake; and in the original London production at the Coliseum in 1951. She also starred in the 1964 television production of the musical (with Howard Keel), which launched BBC2 – after an initial power failure.
Discontented with the parts she was asked to play in films, she abandoned the big screen altogether for the stage and television in the 1950s. In contrast to the shrewish Lilli/Kate in Kiss Me Kate, she took the role of the governess Anna Leonowens opposite Yul Brynner, joining the original production of The King and I on Broadway from 1954.
Born in New York, Patricia was the daughter of William Morison, the Belfast-born playwright, actor and theatrical agent, and Selena Morison (nee Fraser), who worked for British intelligence during the first world war. Patricia studied acting at drama school and also trained as a dancer with Martha Graham.
Aged 19, she was working as a dress designer and considering a career in either art or dance, when she became understudy to Helen Hayes in Victoria Regina on Broadway in 1936, and then appeared with Drake, her later Kiss Me, Kate co-star, in the operetta The Two Bouquets (1938), in which she sang a number of Victorian ballads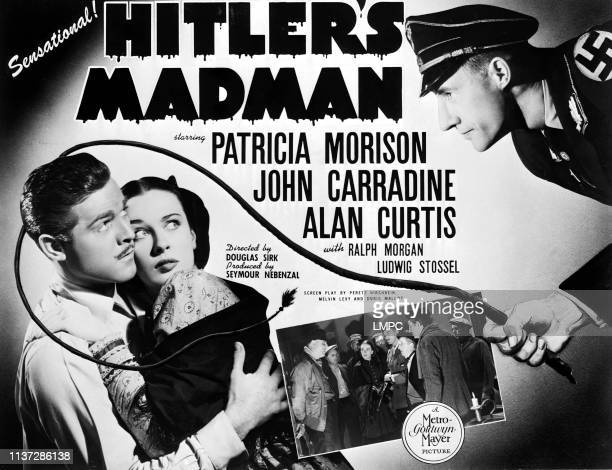 This gained her a contract at Paramount, where she stayed for three years until 1942, displaying what the studio claimed was the longest hair in Hollywood (39in long). Among her inconsequential but enjoyable films there were those in which she played opposite the studio's biggest male contract stars: Ray Milland in Untamed (1940) and Are Husbands Necessary? (1942), and Fred MacMurray in Rangers of Fortune (1940) and One Night in Lisbon (1941).
Morison had more interesting and varied roles when she went freelance in 1942, beginning with top billing in Hitler's Madman (1943), Douglas Sirk's first American film. In it she played a brave Czech partisan involved in the assassination of the Nazi official Reinhardt Heydrich (John Carradine), which led to the horrifying reprisals against the town of Lidice.
Nothing as substantial came her way, unless one counts her role in Henry Hathaway's thriller Kiss of Death (1947), as Victor Mature's wife who is raped and later takes her own life by putting her head in a gas oven. Unfortunately, her part was cut out of the film completely because the production code refused to allow a rape or suicide to be shown. Nevertheless, Morison's name still appears on the credits of the film.
Previously, Morison was dropped at the last minute in favour of Veronica Lake in The Glass Key (1942) because she was considered too tall to play opposite Alan Ladd. She had to be content with playing the "other woman" coming between John Garfield and Maureen O'Hara in the film noir The Fallen Sparrow (1943), and a supporting role in the Spencer Tracy-Katharine Hepburn vehicle Without Love (1945). She was at her best as a villainous femme fatale in Dressed to Kill (1946), the last of the Basil Rathbone-Nigel Bruce Sherlock Holmes series. Morison also appeared to great effect as a ruthless leader of a expedition to track down animals for zoos in Tarzan and the Huntress (1947).
But after she played Maid Marian to Jon Hall's Robin Hood in Prince of Thieves (1948), Morison's main focus was television, which was beginning to burgeon, and the stage. She only returned to feature films briefly, strutting manfully as George Sand in Song Without End (1960), which starred Dirk Bogarde as Liszt.
Her latter years were taken up with painting, and appearing at various shows and reunions celebrating the Cole Porter musical in which she had played such a significant part.
• Ursula Eileen Patricia Augustus Fraser Morison, actor and singer, born 19 March 1915; died 20 May 2018.