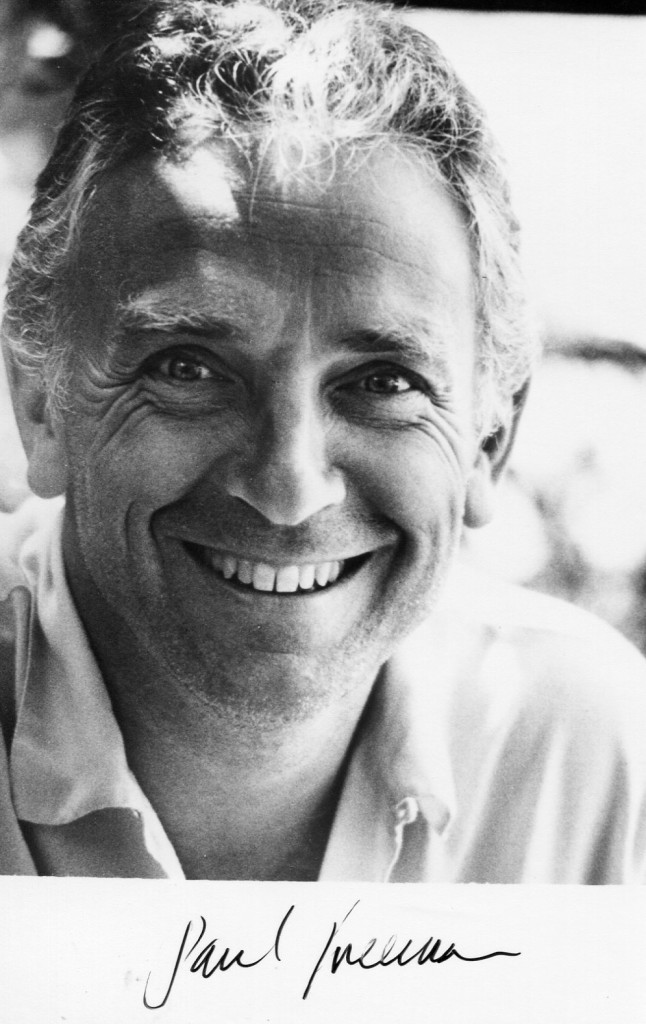 Paul Freeman was born in Hertfordshire in 1943. His films include "The Ling Good Friday" in 1980 and "Raiders of the Lost Ark". In tthe U.S. he was part of the cast of television's "Falcon Crest" and then back in the UK he was in "Monarch of the Glen" for the BBC.
IMDB entry:
One of Britain's most versatile character actors, Paul Freeman's dark, hypnotic good looks and talent for accents have often seen him cast as villains. He originally worked first in advertising and then he trained as a teacher, while he participated in amateur dramatics as a pastime. As a professional actor he gained extensive experience performing in repertory in England and Scotland and landed small roles at the Royal Court Theatre. He is also a founding member of the Joint Stock Theatre Company.
He acted at the National Theatre and began to get roles on British television. Films included The Long Good Friday (1980) (starring Bob Hoskins) and The Dogs of War (1980) (starring Christopher Walken). His work was noticed by American director Steven Spielberg, who cast Freeman as French archaeologist Rene Belloq, Harrison Ford's charismatic but utterly selfish rival in the blockbuster Raiders of the Lost Ark (1981). He had expected to appear in the next Indiana Jones movie, but Spielberg and George Lucasdecided on a different story. Nevertheless, his portrayal of Belloq guaranteed him good work in the following years, during which he continued to showcase his command of dialects and chameleonlike ability to disappear into roles, such as the deliciously evil Professor Moriarty in the Michael Caine comedy, Without a Clue (1988).
His notable television appearances have included Life of Shakespeare (1978), Winston Churchill: The Wilderness Years (1981), Falcon Crest (1981), Inspector Morse (1987), andER (1994). He has also continued to work as a stage actor.
– IMDb Mini Biography By: Anonymous
The above IMDB entry can also be accessed online here.