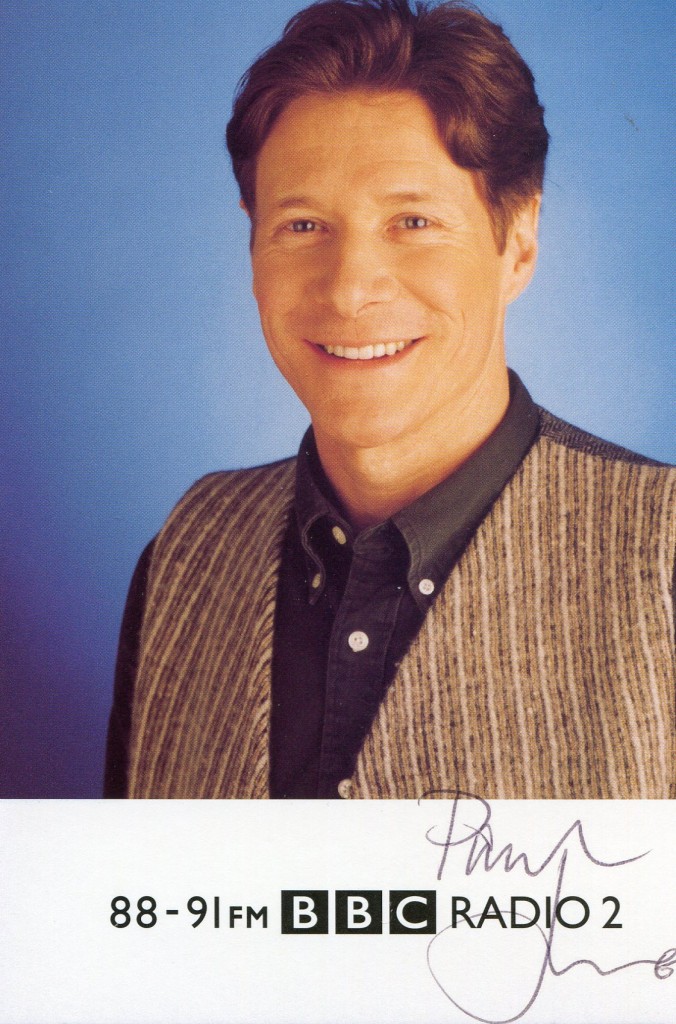 Paul Jones was born in Portsmouth in 1942. He was the lead singer with the 1960's pop group "Manfred Mann" and then went on to have a solo career as well as becoming a DJ. He has acted occasionally on television and had the lead in the 1967 film "Privilege" with Jean Shrimpton.
"The Telegraph" entry:
Here's how musical history can hinge on a single decision, arrived at for what now looks like a laughable reason. In 1962, a talented 20 year old musician named Brian Jones asked singer Paul Jones (no relation) if he would join a band he was forming. Brian had plans to move to London from his home town of Cheltenham to have a crack at the big time.
Paul, then an undergraduate at Oxford, declined. He had already asked Brian to join his own group – but Brian had stiffly replied that he had no wish to be part of a band unless he was its leader.
"I didn't say no out of spite," Paul Jones says now. "I simply couldn't see an economic future for us. And I'd just auditioned to be a singer with a dance band. In Slough." He smiles ruefully at the memory. "Slough! That wasn't anything like the height of my ambition, but I thought it could be a way into the music business."
Soon afterwards, of course, Brian Jones hooked up with Mick Jagger and Keith Richards, and the Rolling Stones were born.
At first glance, it seems a huge missed opportunity – but Paul Jones sees it differently. "We can laugh now," he says, "because in theory I could have been Mick Jagger. But I wouldn't have been Mick Jagger. This is what would have happened. Brian and I would have had a band. Mick and Keith would have started another band. And that band would have become the Rolling Stones."
It's not as if Paul Jones got left behind by history. He became lead singer with Manfred Mann, one of the half-dozen most successful British groups of the 1960s, and stayed with them for over two years, singing on such hits as Doo Wah Diddy, Oh No Not My Baby and Pretty Flamingo.
As a solo artist he enjoyed chart success with High Time and I've Been a Bad Boy. He starred (along with 60s uber-model Jean Shrimpton) as a pop messiah in Peter Watkins's controversial film Privilege. And he had a decent acting career, treading the boards at the RSC — and at the National, most memorably as Sky Masterson in Richard Eyre's acclaimed production of Guys and Dolls.
That was where he met his wife, actress Fiona Hendley. She gave up the stage to devote her life to Christianity, and in 1984, after they went to see American evangelist Luis Palau together, Paul converted too. They now record gospel albums and perform at church events. No Sympathy for the Devil there, then.
He still tours for a few weeks a year with the Manfreds (excluding keyboard player Manfred Mann) and with his own group, the self-explanatory Blues Band. And for the last 24 years, he has had a slot as an articulate, knowledgeable, enthusiastic disc-jockey on a national radio station – formerly Jazz FM, but these days on Monday evenings on BBC Radio 2.
"Here's how I used to be introduced on Jazz FM," he says. "It was (he adopts a treacly mid-Atlantic accent): 'Paul Jones – blues, gospel, soul and jazz' — which is exactly right. I call it all blues. I don't separate. But for me, that's the music I love."
It's a broad portfolio, sustained by his faith and his love of music. Brian Jones taught him how to play blues harmonica when they were both 20, and it hit him like a thunderbolt: "Even now, I only have to hear the tone of a harmonica and I'm out there." He notes proudly that he is president of the National Harmonica League.
I meet Paul Jones at the home of his friend Bill Gautier, a recording engineer who has a studio in the garden of his home, south-west of London. He is spending the day there, laying down a couple of harmonica tracks.
He is 67 now, but looks startlingly young, as well as fit, lean and energetic. He needs to be: merely juggling his schedule requires a nimble mind and a rock-solid work ethic.
On top of all his other commitments, Jones has completed his first solo album in some 30 years. Starting All Over Again comprises 13 tracks of workmanlike blues, rock and soul, including songs by Van Morrison (Philosopher's Stone), Eric Bibb and Johnny Taylor. His sidemen are no slouches either. Eric Clapton plays guitar on two tracks; soul veteran Percy Sledge duets with Jones on another.
So how does that work? Does Jones just call up Eric Clapton and say: 'I'm doing an album, come on down'?
He smiles modestly: "I'm not responsible for any musician being on the album. (Producers) Saul Davis and Carla Olson did the lot. They booked the studio, the band, and the guests. Saul had been talking to me about making an album for a couple of years, but I didn't know if I'd ever find the time."
After a projected US tour by the Manfreds last April collapsed, Davis, realising Jones would be available, seized his chance. "I flew over to Los Angeles for two clear days, did the sessions and flew straight back. It was great."
Starting All Over Again sounds like the work of a man steeped in blues, and Jones admits his passion for it still burns fiercely half a century later.
As a teenager growing up in Portsmouth, he sought out swing music, then jazz, Lonnie Donegan (whose hit Rock Island Line led Jones to Leadbelly), and of course blues.
After his family moved to Plymouth, a local record store owner, knowing his tastes, played him a T-Bone Walker album with Junior Wells on harmonica: "And I went, wow! That was it. Within weeks, I had the best of Muddy Waters, Jimmy Reed and Bo Diddley. But that one track made me think: I really want to do this."
Fifty years on, and he's still shaping half his working life around the music he loves. "You know what I think? " Jones says. "I think I'm blessed."
The above "Telegraph" entry can also be accessed here.