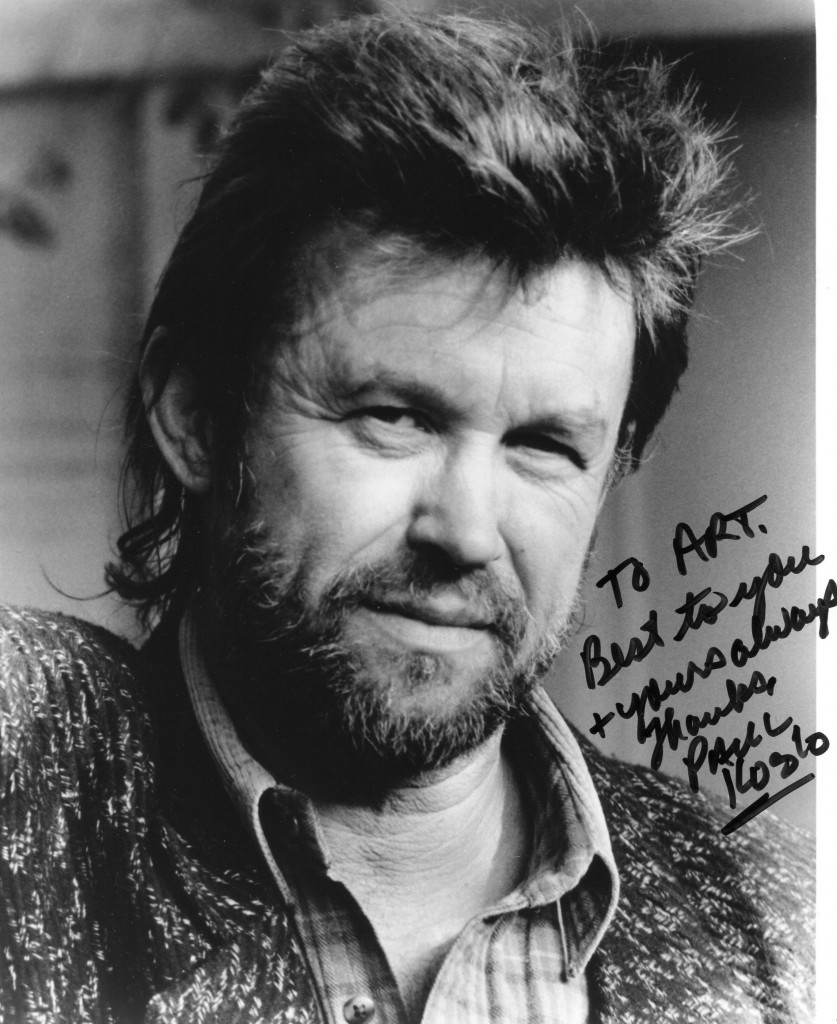 Paul Koslo was born in 1944 in Germany. He has been featured in many U.S. films including "Nam's Angels", "Mr Majestyk" in 1974, "Vanishing Point", and "Joe Kidd".
IMDB entry:
Lean-faced, intense-looking, German-born, Canada-raised Paul Koslo was at his busiest during the 1970s, usually playing shifty, untrustworthy and often downright nasty characters. He first broke into films at age 22 in the low-budget Little White Crimes(1966), and then appeared in a rush of movies taking advantage of his youthful looks, including cult favorites Vanishing Point (1971) and The Omega Man (1971), and the western Joe Kidd (1972), martial arts blaxploitation flick Cleopatra Jones (1973) and crime thriller The Stone Killer (1973). After working alongside such stars as John Wayne,Clint Eastwood, Walter Matthau and Charles Bronson, Koslo's career drifted towards television, and in the 1980s he regularly guest-starred on such TV series as The Incredible Hulk (1978), The A-Team (1983), Matlock (1986), MacGyver (1985) and The Fall Guy (1981). Unfortunately, most of his film work in the 1990s and beyond was "straight-to-video" fare, such as Chained Heat II (1993) and Desert Heat (1999). Koslo is well remembered by many as smart-mouthed small-time hood Bobby Kopas, trying to shake down melon grower Charles Bronson in Mr. Majestyk (1974).
– IMDb Mini Biography By: firehouse44
The above IMDB entry can also be accessed online here.