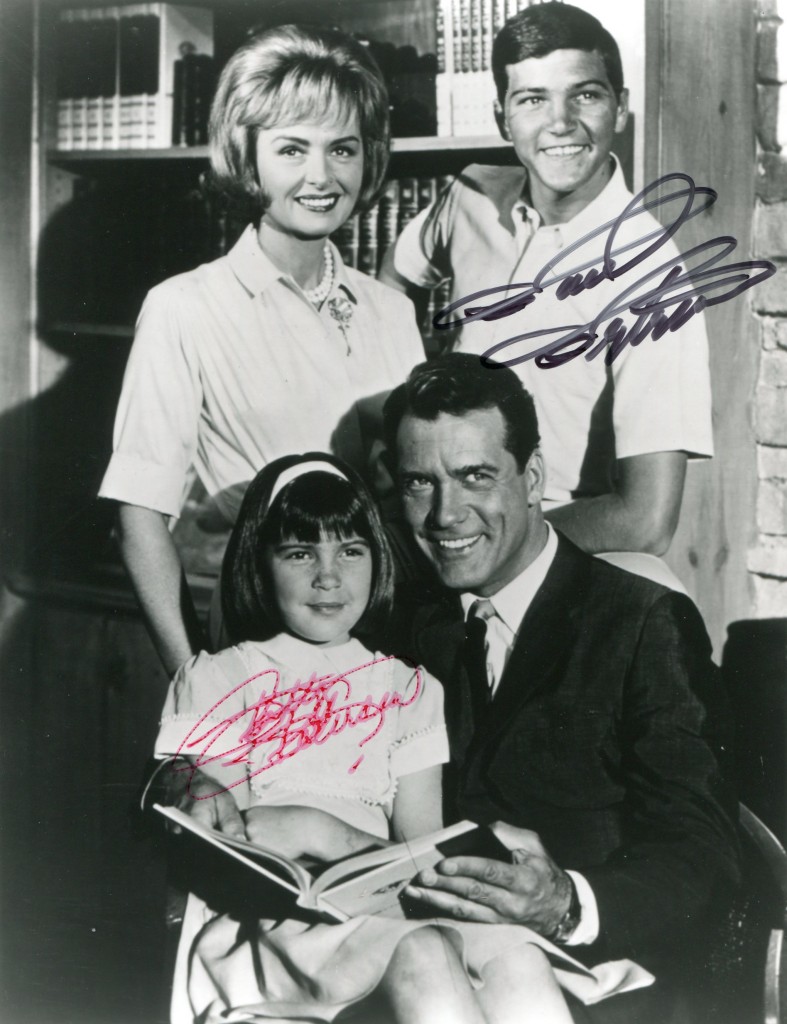 Paul Petersen was born in 1945 in Glendale, California. He is best remembered for his role as Donna Reed's son on the popular television series "The Donna Reed Show" which ran from 1958 until 1966. He was also featured in the Disney movie "The Happiest Millionaire" in 1967. He has set up a support counselling service for former child actors.
Gary Brumbuurgh's entry
He's been through practically the worst that can happen to a former child star when the Hollywood tide suddenly turns and one is no longer a part of the neat elite. Unlike others, however, such as Anissa Jones, Rusty Hamer and Dana Plato, he survived. As a result, actor Paul Petersen, today, is THE most dedicated advocate in protecting both present-day child stars and shunned one-time celebrity tykes, alike. Paul formed "A Minor Consideration", a child-actor support group back in 1990, and it has had a tremendously positive and profound effect in Hollywood.
It started out much differently for Paul back in the 50s. Born in 1945 in Glendale, California, he had an enthusiastic stage mother who pushed him into the business. He began performing, as an eight-year-old, as one of the original "Mousketeers" on The Mickey Mouse Club (1955) in 1955. He also appeared in such movies as The Monolith Monsters (1957) and Houseboat (1958), opposite the likes of Cary Grant and Sophia Loren, before scoring big, at age 12, as Donna Reed's son on her popular sitcom, The Donna Reed Show (1958). With Carl Betz as his highly practical doctor dad and Shelley Fabares as his older pretty sister, the foursome became the ideal nuclear family for late 50s/early 60s viewers. Paul and his alter-ego, "Jeff Stone", literally grew up on the show. By his teens, the good-looking, dark-haired lad had become a formidable heartthrob. Fan clubs sprouted up everywhere. So popular were both Paul and Shelley that they spun off into recording careers, groomed to become singing idols despite their modest voices. She scored with the #1 hit, "Johnny Angel", and he had a few minor hits with "She Can't Find Her Keys", "Keep Your Love Locked", "Lollipops and Roses" and "My Dad".
The fun ended, however, after the show's demise in 1966. His All-American teen typecast didn't fit the bill as the dissonant Vietnam counterculture took hold. His acting attempts as a serious young adult also went nowhere. Audiences still saw Paul as "Jeff Stone". Roles in A Time for Killing (1967), Something for a Lonely Man (1968) and Journey to Shiloh (1968) came and went. Guest parts on The Virginian (1962) and The F.B.I. (1965) did nothing to advance him. What he could scrape up were such outdated roles, as "Moondoggie" in a revamped Gidget TV movie, Gidget Grows Up (1969).
Lost and abandoned, Paul eventually was forced to give it all up and went through a period of great personal anguish and turmoil. Wisely, he enrolled at college and started writing adventure novels (penning 16 books in all). For 10 years, he ran his own limousine service. His biggest accomplishment to date, however, has been to give back, selflessly, to an industry that unceremoniously dumped him. In essence, "A Minor Consideration" is an outreach organization that oversees the emotional, financial and legal protection of kids and former kids in show business. Among the issues Paul deals with are better education, and stricter laws regarding a 40-hour work week. For those who have "been there, done that" and are experiencing severe emotional and/or substance abuse problems, he offers a solid hand in helping them find a renewed sense of purpose. Today, Paul is rightfully considered "the patron saint of former child actors".
– IMDb Mini Biography By: Gary Brumburgh / gr-home@pacbell.net