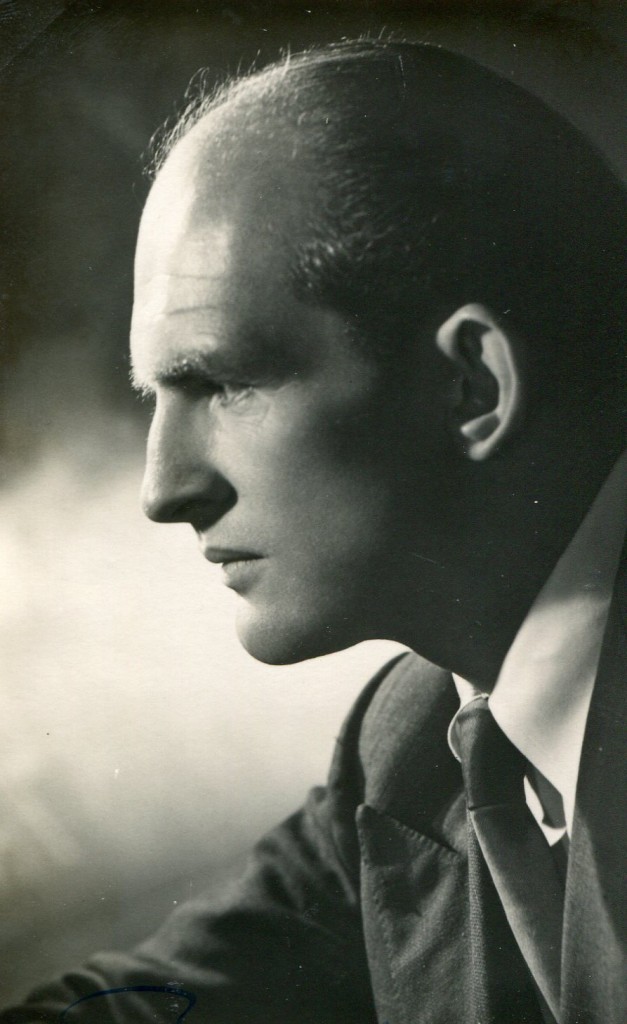 Pater Copley had a long and profilic career as a character actor on British stage, film and television. He was born in 1915 in Hertfordshire. He began his stage career in 1932. Among his many films are "Golden Salamander" in 1950 with Anouk Aimee, "Saadia", "Time Without Pity", "Victim" and "The Shoes of the Fisherman". Peter Copley died in 2008.
"Guardian" obituary:
I first met Peter Copley, who has died aged 93, when I directed him as Orgon in a production of Molière's Tartuffe at the Bristol Old Vic in 1985. We became immediate friends; I found an actor of huge experience but astonishingly open to new ideas. We staged Tartuffe on two levels joined by a steep staircase, and "Coppers" (as he was known to his family and friends), already in his 70s, developed a performance, egged on by me, that had him running up and down the stairs in an increasing frenzy. It was perhaps not surprising that Shosh, his wife, kept an eye on us both from then on. She made it clear that Peter ending The Cherry Orchard as a naked Firs was a concept too far.
By the time I met Peter he was at an age when most people's careers would be ending. Perhaps he never had the ego to be an Olivier, Gielgud or Guinness – though he had worked with them all – but he had an admirable position as a busy, working actor, widely recognised from his television roles along with numerous films and West End shows.
Born in Bushey, Hertfordshire, he studied acting at the Old Vic school under Harcourt Williams and Murray Macdonald. He made his stage debut as the gaoler in the Old Vic production of The Winter's Tale in 1932, and his West End debut three years later. His wartime naval service (1940-41) was sandwiched between a wide range of theatrical work, including a tour of south America with Edward Stirling (1936), a season at the Gate, Dublin (1939), wartime touring and a spell as director of the Worthing rep (1945). From 1945 to 1950, he was at the centre of Olivier's Old Vic Company at the New Theatre, St Martin's Lane. He would talk about performing in Hamburg immediately after the war – seeing SS men sitting, broken, on the pavement, and finding a copy of Mein Kampf alongside the Bible in a dressing room.
Review after review singled Peter out – as a great swordsman in Cyrano de Bergerac (1945) opposite Ralph Richardson, or as the comic Ananias in the Old Vic's The Alchemist (1947), years later at the Duke of York Theatre in Tom Stoppard's Artist Descending a Staircase (1980), or for his Teiresias in Katie Mitchell's Royal Shakespeare Company production of The Phoenician Women (1995). He loved working at the RSC, in productions including The Cherry Orchard (1997) and Henry IV part II (2000).
He appeared on television hundreds of times, in everything from The Forsyte Saga to The Avengers, The Bill and One Foot in the Grave. His last appearance was as Greyhald Spold in Terry Pratchett's The Colour of Magic this year.
He was in many movies, including a role as the jeweller alongside the Beatles in Help! (1965), and worked with some of the great directors. Only four years ago, he was in Roman Polanski's Oliver Twist and returned from Poland (where it was shot) with stories of how the director coaxed a the child performers. He was impressed, a little shocked, but was, at 90, thrilled that, watching the children and director work, he still felt he was learning about acting. This, from a man who had worked with Steven Spielberg (on Empire of the Sun, 1987) and appeared in epoch-defining films such as Basil Dearden's Victim (1962).
It was this openness that made Peter a special actor. He was delicate, subtle and always stimulated. Not necessarily powerful or bombastic, he knew how to listen and to react, holding the audience – in any medium – by drawing them in rather than hitting them hard. He was never tedious about acting. Highly intelligent, well read and knowledgeable, he believed that his craft came first from instinct and observation, and that intellect could get in the way.
Peter had been a Communist party member in the 1940s and early 50s, and while he renounced the Soviet model, he remained a committed socialist. He trained as a lawyer and was called to the Middle Temple bar in 1963, though he never practised. He was actively involved in the actors' union Equity and, until recently, was a venerable part of the campaign to reopen the Bristol Old Vic. Between 1980 and 1995, he appeared in 25 theatre productions including a heartbreaking John of Gaunt in Richard II (1985) and the ghost and player king in Hamlet (1991).
Shosh – the formidable novelist Margaret Tabor – was Peter's third wife, and they had a remarkable partnership. They had moved to Bristol in 1981, and when I became artistic director of the Bristol Old Vic in 1988, they gave me a key to their house, saying that whenever, night or day, I needed food and, more likely, a drink, I should help myself.
When my growing family moved to London, Shosh was clear: Peter could work in town if he lived with us. He was irrepressible, and most mornings – with two performances that day – would set off to an exhibition. His love of art came from his parents, the printmaker John Copley and the painter Ethel Gabain. We breathed more easily when he sat in the living room reading. At least we knew where he was.
Peter was married firstly to the actor Pamela Brown, secondly to the actor Ninka Dolega and then to Shosh. He is survived by her, his daughter Fanny and stepchildren Gid and Emma.
• Peter Copley, actor, born May 20 1915; died October 7 2008