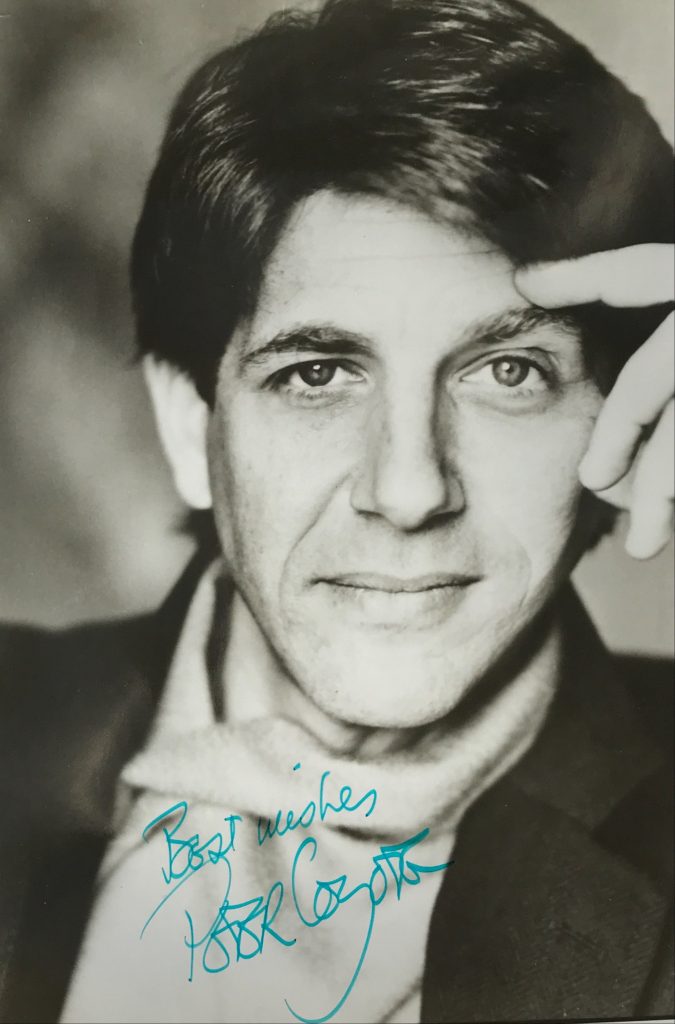 Peter Coyote. TCM Overview.
Peter Coyote was born in 1941 in New York City. He started his career with the San Francisco Mime Troupe. He has become one of the most popular character actors on American film. His movies include "Souther Comfort", "E.T.", "Cross Creek" , "Jagged Edge", and "Erin Brockovich".
TCM Overview:
A handsome actor who has made a career playing dark, seductive, often intellectually complex characters, Peter Coyote also has leant his distinctive voice–which sounds as if it has been delicately scratched with sand–as narrator of numerous documentary programs. As a leading man and screen villain, Coyote is best recalled as the object of the competition between Shelley Long and Bette Midler in "Outrageous Fortune" (1987) and as the emotionally abusive expatriate in Roman Polanski's "Bitter Moon" (1994), a role considered by some to be based on Polanski himself.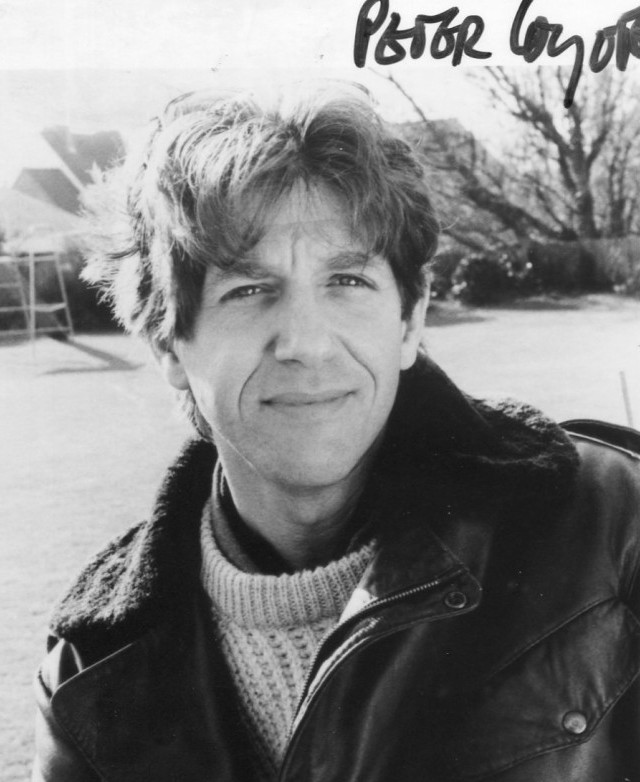 A self-styled nonconformist who has eschewed the commercial, Coyote (born Peter Cohon) has had three bouts with hepatitis brought on by the intravenous drug use he has conquered. Born in New York and raised in suburban New Jersey and on his family's Pennsylvania farm, he moved to San Francisco in 1963 to attend college, but dropped out of the Masters Degree writing program to pursue work with a radical mime group and in the theater. Coyote had his first taste of show business for real in 1967 when he directed "The Minstrel Show" with Dick Gregory. The show originated in San Francisco, toured the USA and eventually played Off-Broadway where it earned an OBIE Award. Despite this flush of success, Coyote dropped out of both show business and urban life for a 10-year period, during which he traveled cross-country, supporting himself by killing birds and selling their feathers. He also assisted his mother in the operation of the family farm.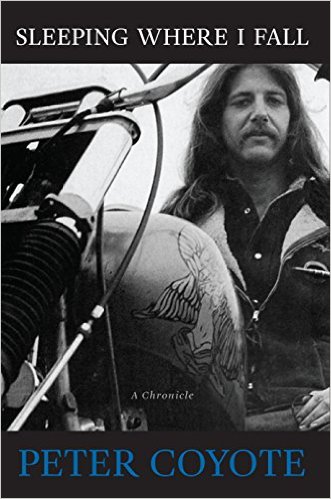 After kicking his drug habit and adopting Zen Buddhism, Coyote returned to acting in 1975 with Paul Sills' San Francisco production of "Story Theatre". He continued to act onstage and was appointed by then-governor Jerry Brown to the California Council for the Arts. Within a year he was named co-chair and fought hard to raise its budget from $1 million to $13 million. Coyote finally broke into films with a bit part in "Sgt. Pepper's Lonely Hearts Club Band" (1978), but it was not until 1982 that he had a part of note–playing the scientist, Keys, in Steven Spielberg's "E.T. The Extraterrestrial". He was then in demand as a leading man in Hollywood, but seemed awkward opposite Mary Steenburgen in "Cross Creek" (1983). Coyote hit a new stride playing the tenacious prosecutor in "Jagged Edge" (1985) and finally seemed to have found his screen persona, that of the antagonist who may be right. He had such a role alongside Dustin Hoffman and Sharon Stone in Barry Levinson's "Sphere" (1998), played against Robin Williams in the dramedy "Patch Adams" (1998) and opposite Harrison Ford and Kristin Scott Thomas in "Random Hearts" (1999).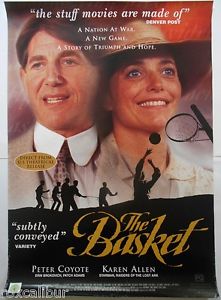 Coyote first began appearing in TV-movies and miniseries with "Alcatraz: The Whole Shocking Story" (NBC, 1980), but found better roles as a bizarre, murderous teacher in "Ech s of the Darkness" (CBS, 1987) and as Buffalo Bill Cody in "Buffalo Girls" (CBS, 1995). He played against type as the almost milquetoast husband married to manipulative psychotic Ann-Margret in "Seduced By Madness: The Diane Borchardt Story" (NBC, 1996). Coyote began doing narration and voice work in the 80s, often for projects with adventure, outdoor, wildlife, or Western themes, like the NATIONAL GEOGRAPHIC specials "The Grizzlies" (PBS, 1987) and "African Odyssey" (PBS, 1989). An accomplished writer, Coyote had his short fiction "Carla's Story" published in the award-winning "Pushcart Prize" literary anthology in 1993 and has posted other chapters of his work-in-progress, "The Freefall Chronicles", on the Internet at www.diggers.org.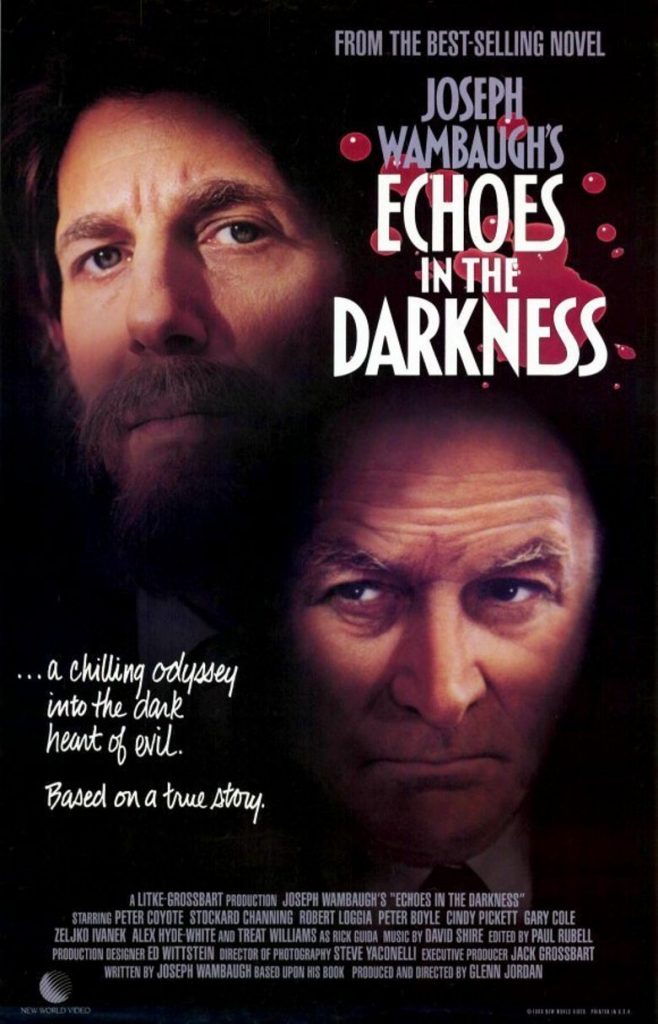 Coyote developed a lucrative side-career as a voiceover artist for many commercials and a narrator for several documentaries. Perhaps his best-known voice work was as the official television announcer for the Academy Awards telecast. But Coyote continued to appear in visible roles in major motion pictures, including "Erin Brokovich" (2002). He was very effective as Mandy Moore's overprotective father in the teen sleeper hit "A Walk to Remember" (2002) and was recruited to play Rebecca Romijn-Stamos' ideal husband in Brian De Palma's neo-noir "Femme Fatale" (2002). After playing the father of a dancer (Larisa Oleynik) who wants to attend Julliard despite having cancer in "A Time for Dancing"(2002), Coyote co-starred in the made-for-TV, "Phenomenon II" (ABC, 2003), the sequel to the feature film starring John Travolta. In "Northfork" (2003), the enchanting and mythic drama from the Polish brothers, Coyote played an FBI man sent to remove hangers-on from a town emptied of its citizens to make room for a massive hydr lectric plant.
Coyote hammed it up in "The Hebrew Hammer" (2003), playing the eye-patch-wearing head of the Jewish Justice League who recruits a private investigator (Adam Goldberg) to track down Santa Claus' evil son (Andy Dick) before he destroys Hanukkah forever. After playing a famous American director who arrives in Paris looking for the lead role in his Yiddish adaptation of The Merchant of Venice in the French-subtitled comedy "Le Grand Role" (2003), he was seen in the comedic war epic "Bon Voyage" (2003), also dubbed in French. Segueing back into television, Coyote appeared on episodes of "Deadwood" (HBO, 2004- ), "The 4400" (USA, 2004- ) and "Law & Order: Trial By Jury" (NBC, 2004-2005) before landing a regular part on "The Inside" (Fox, 2004-2005) as the boss of an FBI profiler (Rachel Nichols) who is part of a secret rogue division of the bureau.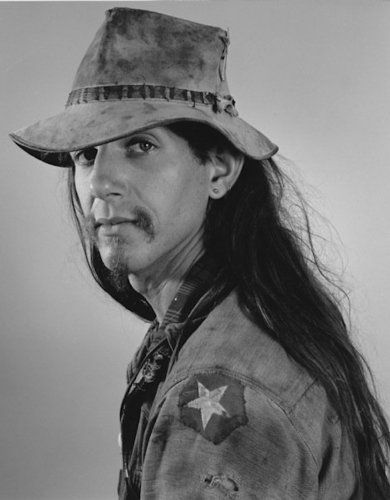 Coyote went on to narrate the three-part miniseries "Guns, Germs and Steel (PBS, 2005), a historical documentary based on Jared Diamond's book about how geographical advantage and developed immunity to disease-not race-contributed to Europeans conquering large parts of the world. He also narrated "Enron: The Smartest Guys In the Room" (2005), a documentary that probed the business scandal involving Enron, the energy behemoth that used favorable deregulation laws to bilk California out of billions of dollars only to crumble under the weight of enormous debt hidden in numerous offshore accounts and the hubris of its corporate leadership. Coyote landed another regular television role on "Commander In Chief" (ABC, 2005- ), playing the new vice president of a female president (Geena Davis) sworn into the highest office in the land after her predecessor died in office.
The above TCM overview can be accessed online here.