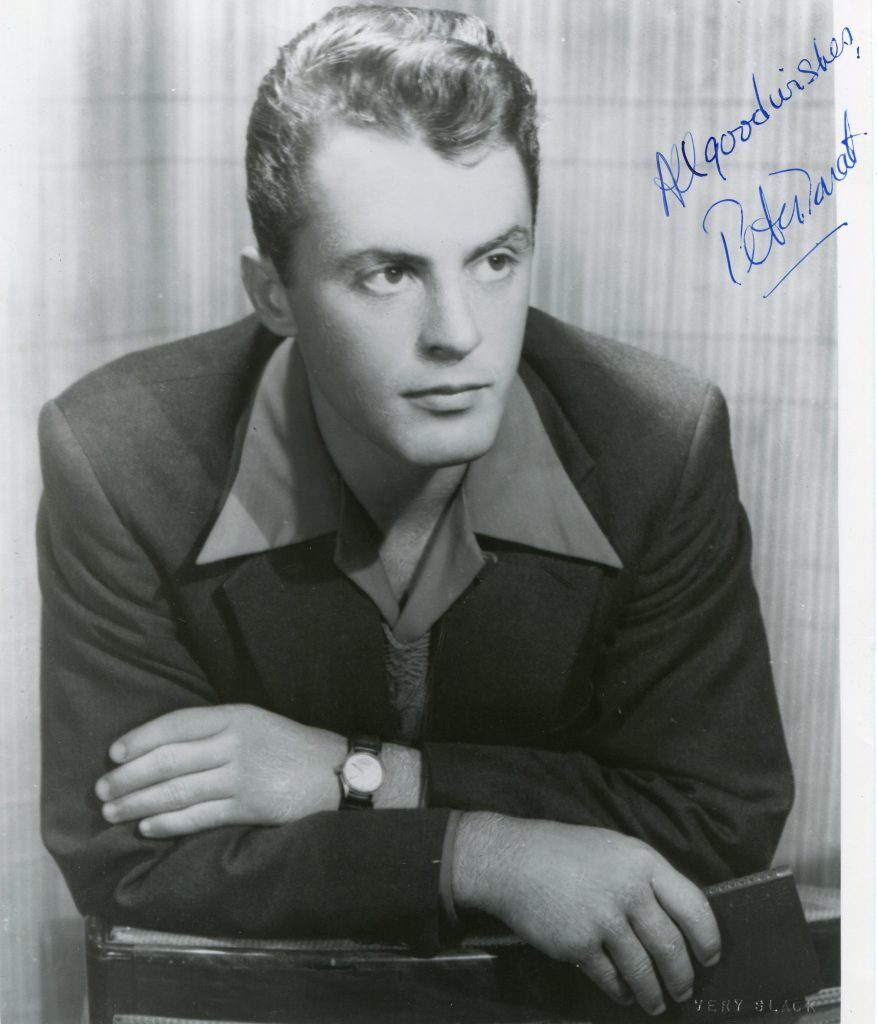 Peter Donat was born in 1928 in Nova Scotia, Canada. He is a nephew of British actor Robert Donat. His films include "The Godfather Part Two" in 1974, "The Hindenburg", "The China Syndrome" and "Babe". He has guest starred in virtually all of the major television series in the U.S.
IMDB entry:
The Cando-American actor Peter Donat had a 50-year-long career in TV, motion pictures and theater. So respected was Donat, that Francis Ford Coppola considered casting him in the role of Tom Hagen in The Godfather (1972) that went to Robert Duvall.
The nephew of Oscar-winning actor Robert Donat, Peter was born Pierre Collingwood Donat on January 20, 1928 in Kentville, Nova Scotia. His father, landscape gardener Philip Donat, was Anglo-Canadian while his Marie (née Bardet) was French-Canadian.
In 1950, the 22-year-old Donat moved to the United States to study drama at Yale. (He is a naturalized U.S. citizen.) Donat frequently returned to Canada for acting work, appearing in the lead in a 1961 production of Donald Jack's play "The Canvas Barricade" at the Stratford Festival. He was also in the Canadian TV serial Moment of Truth (1964), which was broadcast on a commercial TV in the States.
Peter Donat was married for 16 years to Emmy-winner Michael Learned. The couple, who divorced in 1972, had three children. when they divorced. They have three children – Caleb, Christopher and Lucas.
The above IMDB entry can also be accessed online here.