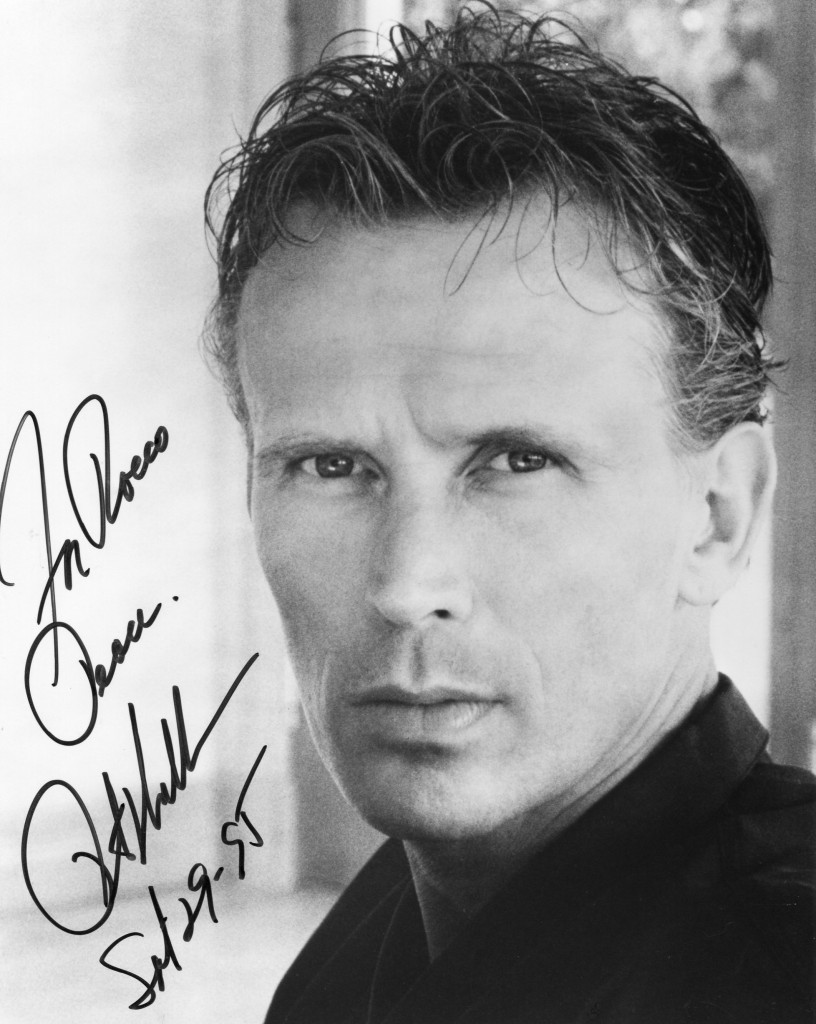 TCM Overview:
A contemplative, blue-eyed lead with classically sculpted features, Peter Weller gained stage experience with notable performances in David Rabe's "Streamers" and David Mamet's "The Woods." He entered film in 1979 and, though best known for his roles in the deadpan cult favorite "The Adventures of Buckaroo Banzai" (1984) and as the armor-clad title character of "RoboCop" (1987) and its first sequel, "RoboCop 2" (1990), Weller has also been effective in more character-driven dramas such as "Shoot the Moon" (1981) and David Cronenberg's fascinatingly bizarre "Naked Lunch" (1991).
Weller followed up his success in "Naked Lunch" with several lackluster projects: the action adventure "Fifty-Fifty" (1991); a French romantic comedy "Road to Ruin" (1992); and the thriller "Sunset Grill" (1993), all of which moved quickly to home video. Career matters started looking up with the release of Michael Tolkin's "The New Age" (1994), where he was paired once again with "Naked Lunch" co-star Judy Davis. Weller got to demonstrate his flair for comedy playing a jobless Hollywood ad man whose marriage is crumbling. Although the film and Weller both received rave reviews, the actor's profile dimmed through the late 1990s; while he worked steadily, only a few films stood out, such as Woody Allen's "Mighty Aphrodite" (1995) and director Linda Yellen's "End of Summer" (1996). He resurfaced in the admired Showtime science-fiction series "Odyssey 5" (2002-03) playing Chuck Taggart, part of a team of space shuttle astronauts who witness the end of the world and travel back in time to prevent the disaster from occurring. Weller was seen on the big screen again in 2003, playing Cardinal Driscoll, a high-ranking church official given to ungodly actions in the secret-sect thriller "The Order."
Stepping behind the camera as a director, Weller helmed episodes of "Homicide: Life on the Street" (NBC, 1993-99) and "Odyssey 5," as well as the Elmore Leonard telepic "Gold Coast" (1997), but, for the most part, he stuck to acting. In 2006, he returned to high-profile productions with a recurring stint as a treacherous character on the popular action show "24" (Fox, 2001-2010) and, later, the dark thriller series "Dexter" (Showtime, 2006-2013). Before long, he took up directing again, helming episodes of the tense biker drama "Sons of Anarchy" (FX, 2008- ) and the crime series "Longmire" (A&E, 2012- ), while also appearing on both shows. After voicing Batman in the two-part animated comic-book adaptation "Batman: The Dark Knight Returns" (2012-13), Weller revisited the big screen prominently with a significant role in the hit sci-fi sequel "Star Trek Into Darkness" (2013).
The above TCM Overview can also be accessed online here.