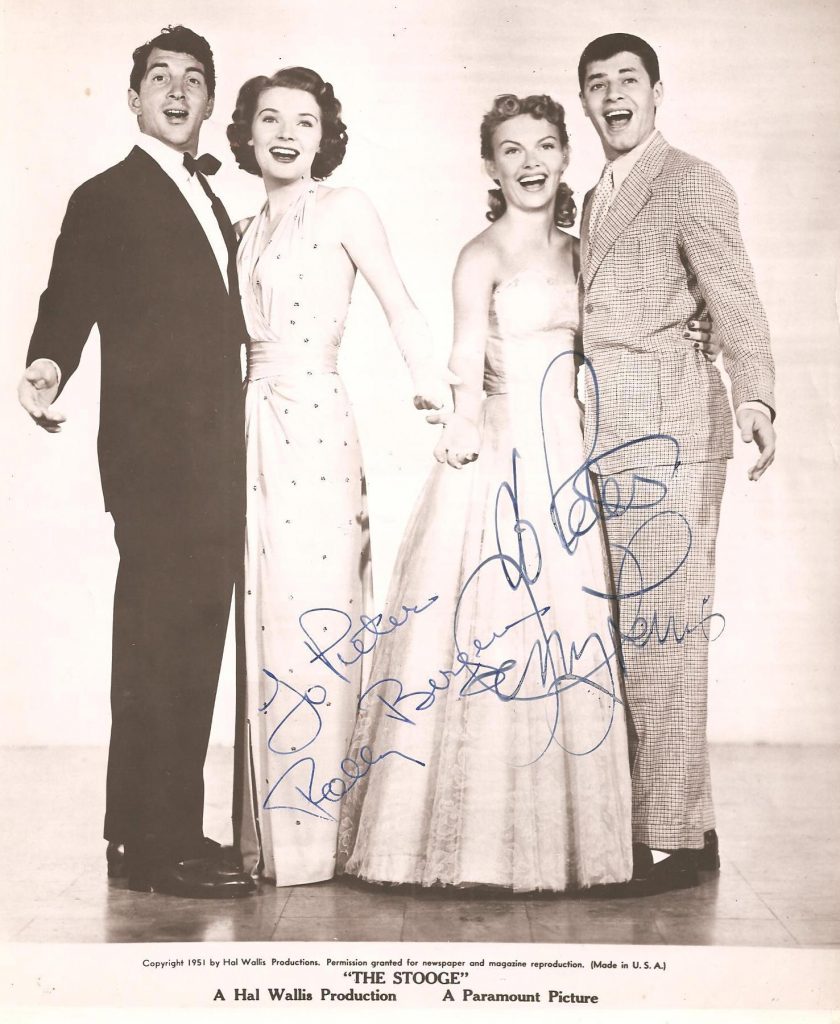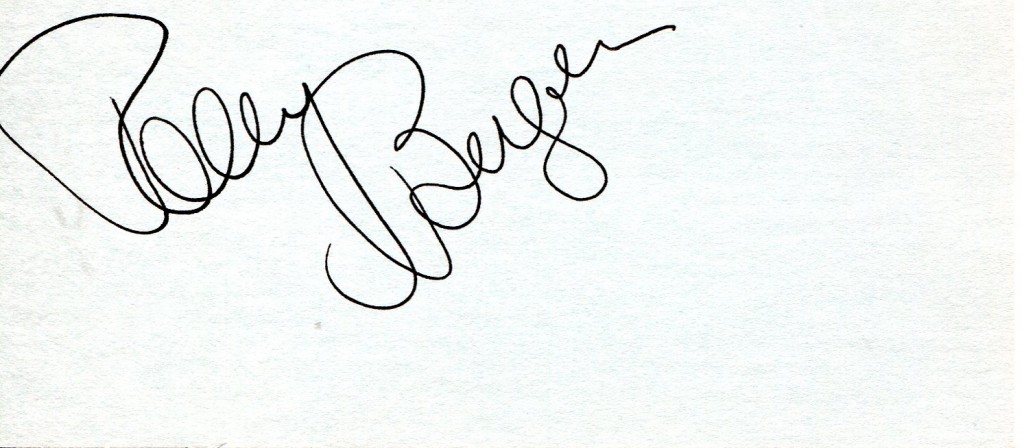 Polly Bergen obituary in "The Guardian".
Polly Bergen wasan extremely versatile all round entertainer with success on stage, supper clubs, screen and television. She was born in 1930 in Knoxville, Tennessee. Among her film highlights are "Cape Fear" with Gregory Peck and Robert Mitchum in 1962, "Move Over Darling" with Doris Day and James Garner and "Cry Baby" which was directed by John Waters. She starred with Robert Mitchum again in the hughly successful TV series "The Winds of War" and it's sequel "War and Rememberance". She died in 2014.h
Ronald Bergan's "Guardian" obituary:
Versatility can be a curse, but in the case of Polly Bergen, who has died aged 84, it was a blessing. She was never out of work in films or on stage or television, in drama, comedy, musicals and game shows. By the mid-1960s, her elegance and beauty was so renowned that she marketed Polly Bergen Cosmetics, which she eventually sold to Fabergé, and then established Polly Bergen Jewellery and Polly Bergen Shoes. She was also the author of three fashion and beauty advice books.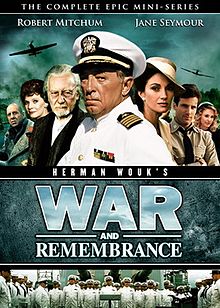 As if to prove that being fashion-conscious was not incompatible with feminism, Bergen lobbied ardently for the Equal Rights amendment and for women's right to choose. She was open about having had an illegal abortion when she was a 17-year-old singer; it left her unable to have children. In 2008, Bergen campaigned for Hillary Clinton to become president. Back in 1964, in Kisses for My President, a rather lumbering sexist comedy, Bergen had been vibrant as the first female US president, though the movie mainly concerned the problems of Fred MacMurray trying to adapt to being First Husband.
Born Nellie Burgin into a poor family in Knoxville, Tennessee, she moved to Los Angeles with her Southern Baptist family when she was in her early teens. At the age of 14, while still at Compton junior college in California, she started a singing career, performing hillbilly songs with her father on the radio, and solo with touring bands.
As Polly Burgin, she made her film debut in a low budget Monogram Western called Across the Rio Grande (1949), in which she portrayed a guitar-playing saloon singer, pleasantly warbling the title song. She was then discovered by the Paramount mogul Hal B Wallis, who signed her up with his studio, and immediately cast her in three of Dean Martin and Jerry Lewis's early comedies. Playing Martin's romantic interest, she sang duets with the crooner, getting gorgeous close-ups while singing You and Your Beautiful Eyes in At War With the Army (1950), and Ballin' the Jack in That's My Boy (1951). In The Stooge (1952), about a comedy duo, Bergen was Martin's long-suffering wife.
At MGM, she played the loyal wife of disillusioned cop Barry Sullivan in the chase thriller Cry of the Hunted (1953), but did little more than look pretty in the western Escape from Fort Bravo and the rodeo drama Arena (both 1953).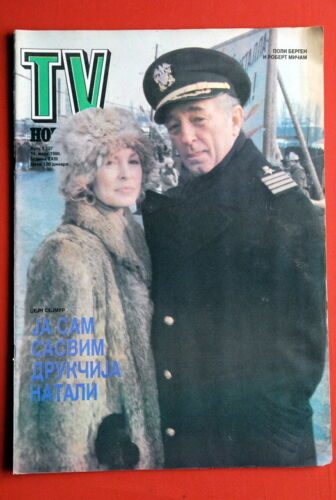 Dissatisfied with her film roles, she moved over successfully to television with The Polly Bergen Show (1957-58), in which she appeared with her singing father Bill, ending each episode with a rendition of The Party's Over.
She won an Emmy for her moving portrayal of the alcoholic torch singer in The Helen Morgan Story (1957), and continued to appear regularly on television for the rest of her career. Bergen's return to the big screen came in her most celebrated role as lawyer Gregory Peck's terrified and terrorised wife in the creepy Cape Fear (1962), stalked by menacing psychopathic ex-con Robert Mitchum. In one daring and improvised scene, Mitchum cracks eggs over her chest and smears them over her breasts.
Despite the notoriety of Cape Fear, Bergen only made four further features in the 60s, before a 20-year gap. In one, Borderlines (aka The Caretakers, 1963), she gives an incredibly overwrought performance as a patient in a hospital for mentally ill people.
In the next few decades, Bergen was hardly ever off the small screen, however, as a guest star in series such as Dr Kildare and The Love Boat, and on game shows including Hollywood Squares and To Tell the Truth. In these years she shared her glamour tips in her books The Polly Bergen Book of Beauty, Fashion and Charm (1962), Polly's Principles (1974) and I'd Love to, But What'll I Wear? (1977).
Returning to the stage at the age of 70, she triumphed in the 2001 Broadway revival of Stephen Sondheim's Follies as Carlotta, singing from the heart "I'm Still Here", the defiant anthem for all female stars with Bergen's staying power.
Bergen made one of her rare later movie appearances in John Waters's Cry-Baby (1990), most amusing as an extremely conservative matriarch, leader of the "squares", opposed to Johnny Depp's gang of "juvenile delinquents", who believes in the four Bs: "beauty, brains, breeding and bounty!"
She topped off her acting career on television, and was nominated for an Emmy, as Stella Wingfield in Desperate Housewives (2007-11).
Three marriages ended in divorce, the first, to the actor Jerome Courtland, after five years. Her second husband was the talent agent Freddie Fields, for whom she converted to Judaism. Her third husband, Jeffrey Endervelt, was an investor who almost ruined her when the stock market collapsed in 1987.
Bergen is survived by a daughter and son, adopted with Fields, and a stepdaughter.
• Polly Bergen (Nelly Paulina Burgin), actor and singer, born 14 July 1930; died 20 September 2014
The abopve "Guardian" obituary can also be accessed online here.
Gary Brumburgh's entry:
n a six-decade-plus career (she started out as a radio performer at age 14), there are very few facets of entertainment that lovely singer/actress Polly Bergen has not conquered or, at the very least, touched upon. A nightclub and Columbia recording artist of the 50s and 60s, she is just as well known for her film and Emmy-winning dramatic performances as she is for her wry comedic gifts. In the leaner times, she has maintained quite well with her various businesses. Truly one for the ages, Polly has, at age 70+, nabbed a Tony nomination for her gutsy "I'm Still Here" entertainer Carlotta inStephen Sondheim's "Follies", and is still dishing out the barbs as she recently demonstrated as Felicity Huffman's earthy mom on Desperate Housewives (2004).
Born in Knoxville, Tennessee as Nellie Burgin on July 14, 1930, her family, which included father William, mother Lucy and sister Barbra, eventually moved to Los Angeles. By the time she was 14, Polly was singing professionally on radio and managed to scrape up singing gigs with smaller bands around and about the Southern California area. She attended Compton Junior College before Paramount mogul Hal B. Wallis caught sight of her and signed her up with his studio. Having made an isolated film debut (as Polly Burgin) a year earlier in the Monogram western Across the Rio Grande (1949), Wallis showcased her as a decorative love interest in the slapstick vehicles of Dean Martin andJerry Lewis, the (then) hottest comedy team in Hollywood. But At War with the Army(1950), That's My Boy (1951) and The Stooge (1952) did little for Polly although she presented herself well. MGM and Universal had the idea to cast her in a more serious vein with co-starring roles in their dramas Escape from Fort Bravo (1953), Arena (1953) and Cry of the Hunted (1953), but again she was overlooked. Disasppointed, she decided to abandon her lucrative film contract and seek work elsewhere.
That "elsewhere" came in the form of 1950s TV. Focusing on her singing, she promoted her many albums for Columbia by guest-starring on all the top variety shows of the times. This culminated in her own variety program, The Polly Bergen Show (1957). The song "The Party's Over" became her traditional show-closer and signature tune. Polly also showed some marquee mettle on the cabaret and nightclub circuits, performing at many of the top hotels and showrooms throughout the country. She made her Broadway debut along with Harry Belafonte in "John Murray Anderson's Almanac" in 1953, and went on to appear in such stage shows as "Top Man" and "Champagne Complex". A delightfully engaging game show panelist to boot, she took a regular seat on the To Tell the Truth(1956) panel for five seasons.
Polly tended to display a looser, down-to-earth personality to induce laughs but she was also was formidable dramatic player and fashionplate quite capable of radiating great charm, poise and elegance. For her role as alcoholic torch singer Helen Morgan in the special TV showcase "The Helen Morgan Story", she took home the Emmy award. Unfortunately for Polly, Ann Blyth took on the role of the tragic singer in the film version (with Gogi Grant providing the vocals), in what could have been a significant return to films for her.
Instead, Polly had to wait another five years for that to happen. As the wife of Gregory Peck and designated victim of revengeful psychopath Robert Mitchum in the taut movie thriller Cape Fear (1962), her film career reignited. Other opportunities came in the form of her distraught mental patient in The Caretakers (1963), which found her at odds with nurse Joan Crawford and doctor Robert Stack; the sparkling comedy Move Over, Darling(1963), which placed her in a comedy triangle with "other wife" Doris Day and husbandJames Garner; and as the first woman Chief Executive of the White House in the frothy comedy tidbit Kisses for My President (1964) opposite bemused "First Gentleman" Fred MacMurray. In what was to be a tinge of deja vu, Polly again saw her movie career dissipate after only a couple of vehicles. True to form, the indomitable Polly rebounded on TV.
A mild string of TV-movies came her way as she matured into the 1970s and 1980s, most notably the acclaimed miniseries The Winds of War (1983), which reunited her withRobert Mitchum, this time as his unhappy, alcoholic wife. This, along with her participation in the sequel, War and Remembrance (1988), earned Polly supporting Emmy nominations. In the years to come, she would find herself still in demand displaying her trademark comic grit in such shows as The Sopranos (1999), Commander in Chief (2005) and Desperate Housewives (2004).
Polly returned to singing in 1999 after nearly a three-decade absence (due to health and vocal issues). Quite huskier in tone, she went on to delight the New York musical stage with stand-out performances in "Follies" (2001), "Cabaret" (2002) and "Camille Claudel" (2007). Polly still makes nitery appearances and has even put together singing concert tours on occasion.
Polly has authored three best-selling beauty books outside the acting arena and has demonstrated a marked level of acumen in the business world. Founding a mail-order cosmetics business in 1965, she sold it to Faberge eight years later. She also developed her own shoe and jewelry lines.
Married very briefly (1954-1955) to MGM actor Jerome Courtland during her first movie career peak, she later wed topflight agent/producer Freddie Fields in 1957, a union that lasted 18 years and produced two adopted children, Pamela and Peter. A third marriage in the 1980s also ended in divorce. An assertive voice when it comes to women's rights and issues, her memoir "Polly's Principles" came out in 1974.
– IMDb Mini Biography By: Gary Brumburgh / gr-home@pacbell.net