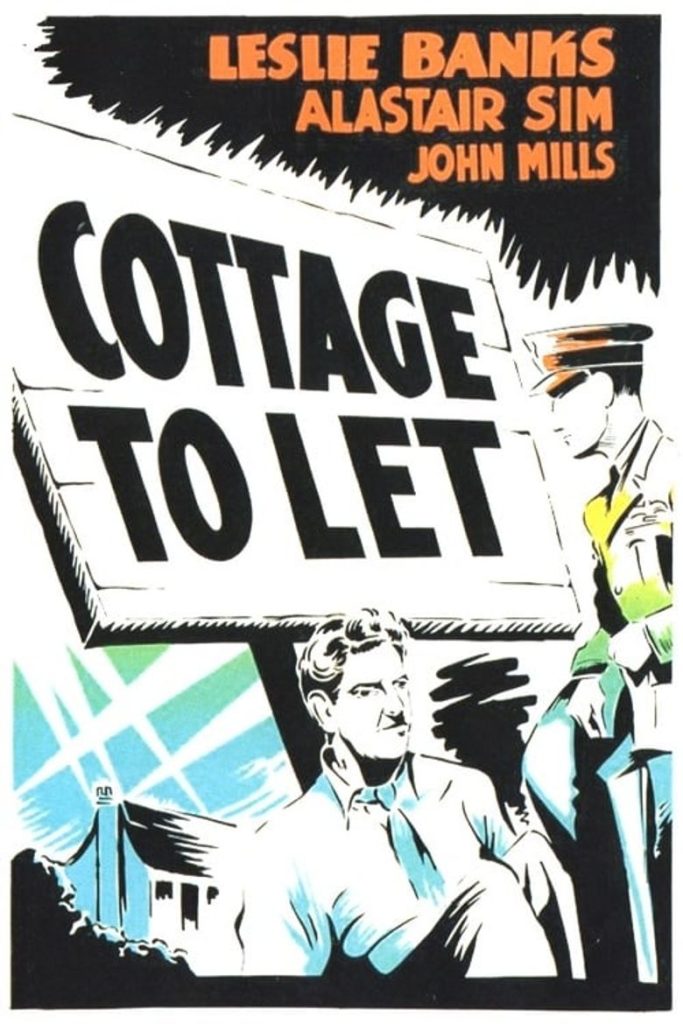 Renee Asherson was born in 1915 in Kensington, London.   She made her stage debut in 1935 in a John Gielgud production of "Romeo and Juliet".   She spent many years on the stage acting in Shakespearian productions.   Her film debut came in 1944 in "The Way Ahead".   Laurence Oliver chose her to be his leading lady for his 1945 film "Henry 5th".   She also starred in "The Way to the Stars", "The Magic Box" and "Theatre of Blood".   She was married for a time to the great actor Robert Donat.   She died at the age of 99.
Telegraph" obituary:
Renee Asherson, the actress, who has died aged 99, was a delicately feminine exponent of the classics, both ancient and modern; yet she never reached the dramatic heights implied by several early triumphs.
With her twinkling eyes, husky voice and petite figure, Renée Asherson brought distinction and charm, if not much steel, to scores of plays and many films and television dramas.
She was perhaps best known as the blushing French Princess Katherine seduced by Laurence Olivier in his film of Henry V (1944). Olivier also directed her on stage in 1949 in the first British production of Tennessee Williams's A Streetcar Named Desire at the Aldwych, in which Olivier's wife Vivien Leigh gave one of her best performances as Blanche Dubois and Renée Asherson played the part of Stella Kowalski, wife of the brutish Stanley (Bonar Colleano).
It was said that Renée Asherson had landed the part of Princess Katherine because Olivier feared Vivien Leigh was too big a star and might eclipse his own performance in the title role. If so, Renée Asherson took her revenge in 1990 when she appeared in Sir Norbert Smith: A Life, a hilarious Harry Enfield send-up of a respectful at-home interview with Olivier conducted by Melvyn Bragg, in which she appeared as the senile "Sir Norbert's" equally dotty wife.
A year after Henry V, Renée Asherson had been a member of the cast of the Terence Rattigan wartime drama The Way to the Stars, in which she gave a fine, stiff-upper-lipped performance as Iris, the young WRAF recruit with whom John Mills falls in love. The same year, on stage, she played a memorable Juliet opposite Basil Langton, eliciting a curious encomium from Kenneth Tynan, who observed: "In a husky alto she breathed all the world-defiance which such self-deceivers delight in. She was tormented and fragile and she dealt in just the right, headstrong way with her unreasoning parents and that sordid nurse. She looked as if she wanted to be someone's mistress."
Renée Asherson went on to win glowing reviews in her West End acting partnership with Robert Donat which reached its zenith in the stage and film versions of Walter Greenwood's The Cure for Love, which led to their marriage in 1953.
Their time together did not last, however, and when Donat died in mid-career in 1958 they were living apart, though reported to be considering a reconciliation. Renée Asherson continued to enjoy a respectable career, yet she did not, ultimately, fulfil her early promise and there were some who wondered whether she would not have gone on to greater things if she and Donat had been able to live and work together for longer.
Dorothy Renée Ascherson (she later dropped the "c" in her surname for stage purposes) was born in London on May 19 1915 and educated at Maltman's Green school, Gerrards Cross, and at Anjou in France.
After studying for the stage at the Webber Douglas Academy of Dramatic Art, she got her first walk-on part in 1935 in John Gielgud's revival of Romeo and Juliet at the New Theatre, in which Gielgud alternated the parts of Romeo and Mercutio with Laurence Olivier. After 18 months in Barry Jackson's Birmingham Repertory Company, she spent a season at Richmond, before achieving a notable success as Catherine Howard in Clifford Bax's romantic drama The Rose Without a Thorn (Tavistock Little, 1940).
She then joined the Old Vic as Iris in The Tempest, and toured with the theatre as Kate Hardcastle in She Stoops to Conquer, Maria in Twelfth Night, Nerissa in The Merchant of Venice, Blanche in King John, Ann Page in The Merry Wives of Windsor and Desdemona in Othello.
Other parts that came her way in the early 1940s included Puck in Robert Atkins's production of A Midsummer Night's Dream (Westminster, 1942), Henriette Duquesnoy in Ashley Duke's The Mask of Virtue, Rose in Enid Bagnold's Lottie Dundass (Vaudeville) and Millie Southern in The Cure for Love (Westminster, 1945), in which she won praise for her portrayal of the sweeter of two women waiting to marry a soldier (Robert Donat) returning from the wars.
In 1947 she played Beatrice to Robert Donat's Benedick in Much Ado About Nothing (Aldwych), and by the time they had reprised their roles in the film version of The Cure for Love in 1949 they had fallen in love. They subsequently appeared together in John Boulting's 1951 film The Magic Box.
After playing Daisy Sage in Peter Cotes's production of Philip Barry's The Animal Kingdom (Playhouse) she returned to the Old Vic as Bianca in The Taming of the Shrew, and appeared in The Government Inspector and as the Queen in Richard II.
She spent most of the 1950s in the West End — notably as Stella Kowalski in A Streetcar Named Desire, Irina in an all-star revival of Three Sisters (Aldwych), in The Big Knife (Duke of York's), and in The Waltz of the Toreadors (Criterion).
When Robert Donat died, he left everything to his three children from an earlier marriage and, as a result, Renée Asherson, as she later explained, having "worked only for the love, now had to work for the money".
She began to appear in thrillers, such as The Unexpected Guest (Duchess), Kill Two Birds (St Martin's) and Portrait of Murder (Savoy), and returned to provincial rep, in which she continued to enjoy an active career into the 1980s.
Her first major film appearance had been in The Way Ahead, Carol Reed's stirring flag-waver of 1944. Her other film credits included Once a Jolly Swagman (1948), in which she played the girlfriend of Dirk Bogarde who encounters unexpected competition from Moira Lister, and Theatre of Blood (1973), a Grand Guignol black comedy with Vincent Price playing a hammy, homicidal Shakespearean actor intent on dispatching those who derided his performances; Renée Asherson played the wife of a critic (Michael Hordern) who ignores her Calpurnia-like warnings and meets a bloody end at the hands of the man he has maligned in print.
In her last film role, she put in a chilling performance as an elderly, blind medium in Alejandro Amenábar's 2001 film The Others, starring Nicole Kidman.
Renée Asherson had an extensive career in television. In 1952, she portrayed Queen Victoria in the BBC drama series Happy and Glorious, and her other work included Domino (1963), Clayhanger (1976), Chain (1980) , Love and Marriage (1983) and Life after Life (1990), as well as the inevitable episodes of Miss Marple, Lovejoy, and Midsomer Murders.
In John Mortimer's television play Edwin (1984) she was the independent-minded wife of a crusty, retired judge (Sir Alec Guinness) who thinks she might be having an affair with his neighbour. In 1989 she played old Mrs Bartholomew, who winds the clock every day in a BBC adaptation of Philippa Pearce's children's classic Tom's Midnight Garden.
In 1992 she joined Maggie Smith, Michael Hordern, Thora Hird, Cyril Cusack and Maurice Denham for a television adaptation of Memento Mori, Muriel Spark's comic satire of old age, in which her portrayal of an elderly novelist who is not quite as daft as she pretends to be was a tour de force.
Renée Asherson did not remarry and had no children.
Renée Asherson, born May 19 1915, died October 30 2014