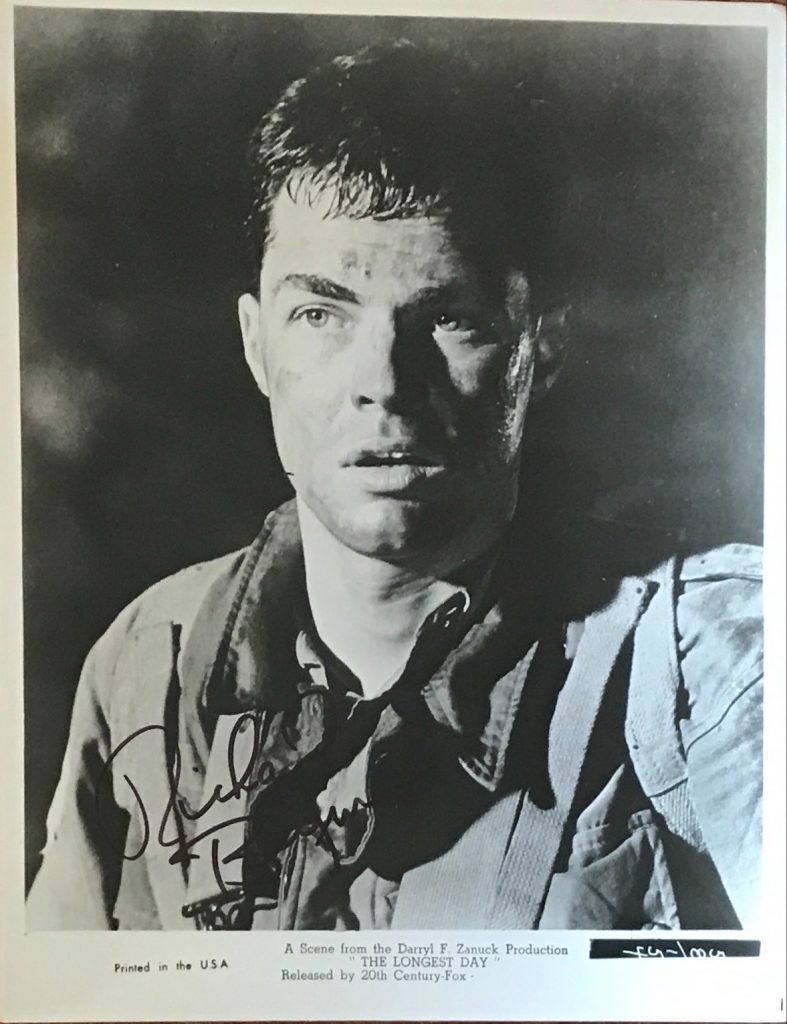 Richard Beymer was born in Iowa in 1938.   He performed as a child actor in such films as "So Big" with Jane Wyman and "Johnny Tremain".   As a young adult he starred in "The Diary of Anne Frank" with Millie Perkins and Diane Baker in 1959, "The Stripper" with Joanne Woodward and "West Side Story".   In 1990 his career was revived by his participation in the cult television series "Twin Peaks".
TCM overview:
This former teen actor, who after starring in a string of major films in the 1950s and early 60s ("The Diary of Anne Frank" 1959, "West Side Story" 1961, "Hemingway's Adventures of a Young Man" 1962 and "The Stripper" 1963), never really made the transition to interesting adult roles and came under critical attack for his sometimes wooden performances.
Beymer left Hollywood in 1963 to try his hand at directing experimental films and documentaries and lensing TV features. He became involved in the 60s struggles for civil rights and directed and photographed the documentary, "A Regular Bouquet" (1964), which later aired on the PBS series, "Eyes on the Prize". He didn't return to acting (with the exception of starring in his own directed and produced independent film, "Innerview" 1973) until the 1980s with the thriller, "Cross Country" (1983). Beymer also made a TV appearance on "Paper Dolls" (ABC, 1984) and in the exploitation horror film, "Silent Night Deadly Night III: Better Watch Out" (1989).
Beymer scored a comeback of sorts in TV's "Twin Peaks" (ABC, 1990-91), as the wildly villainous entrepreneur, Ben Horne, giving a looser, funkier performance than any in his earlier career. In films, Beymer made brief appearances in the sequel "My Girl 2" and the erotic thriller "Under Investigation" (both 1994).
The above TCM overview can also be accessed online here.