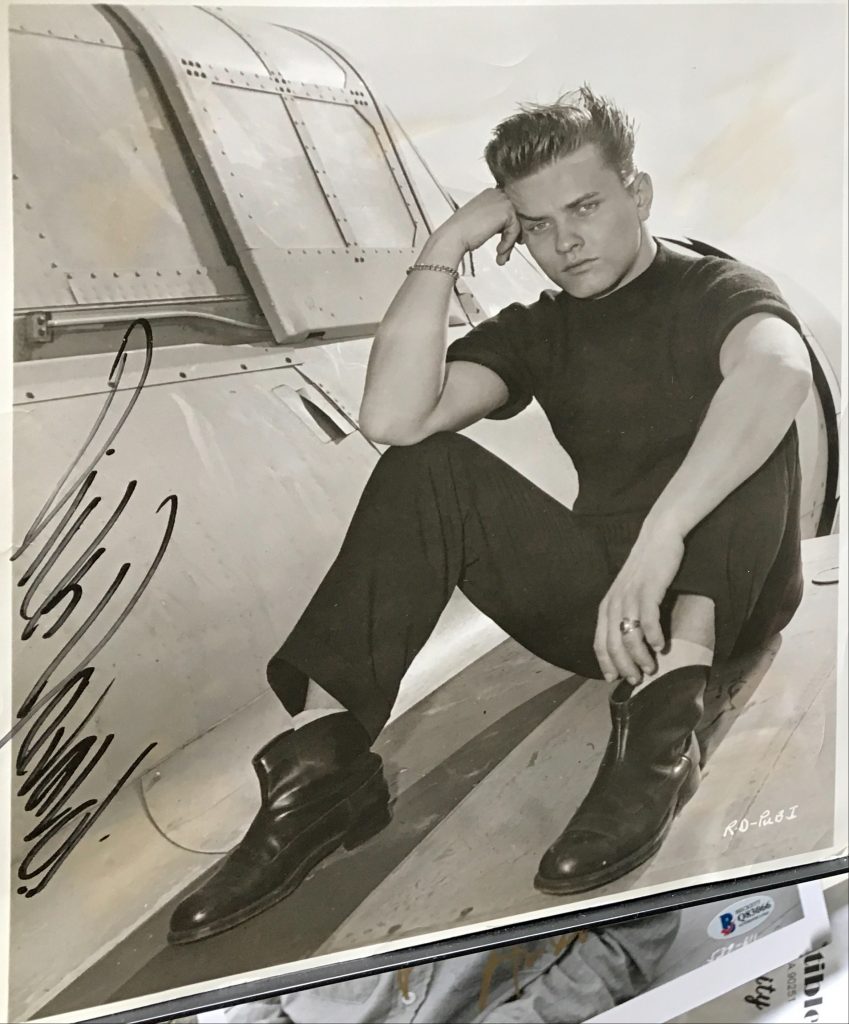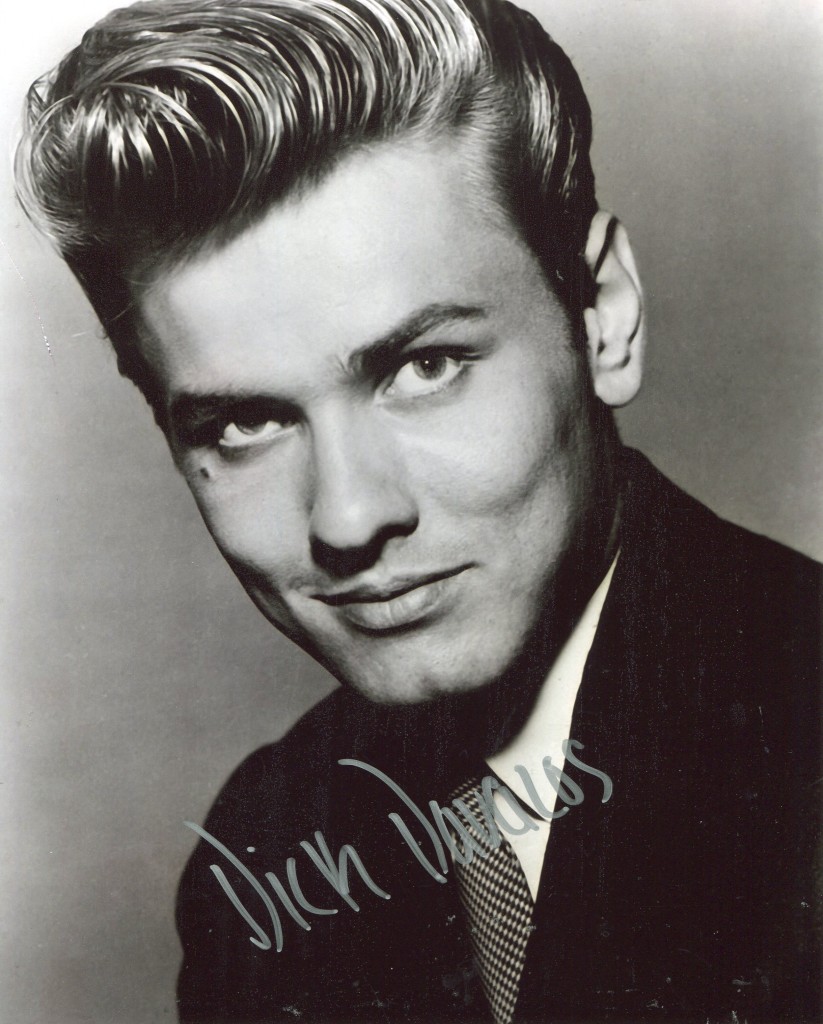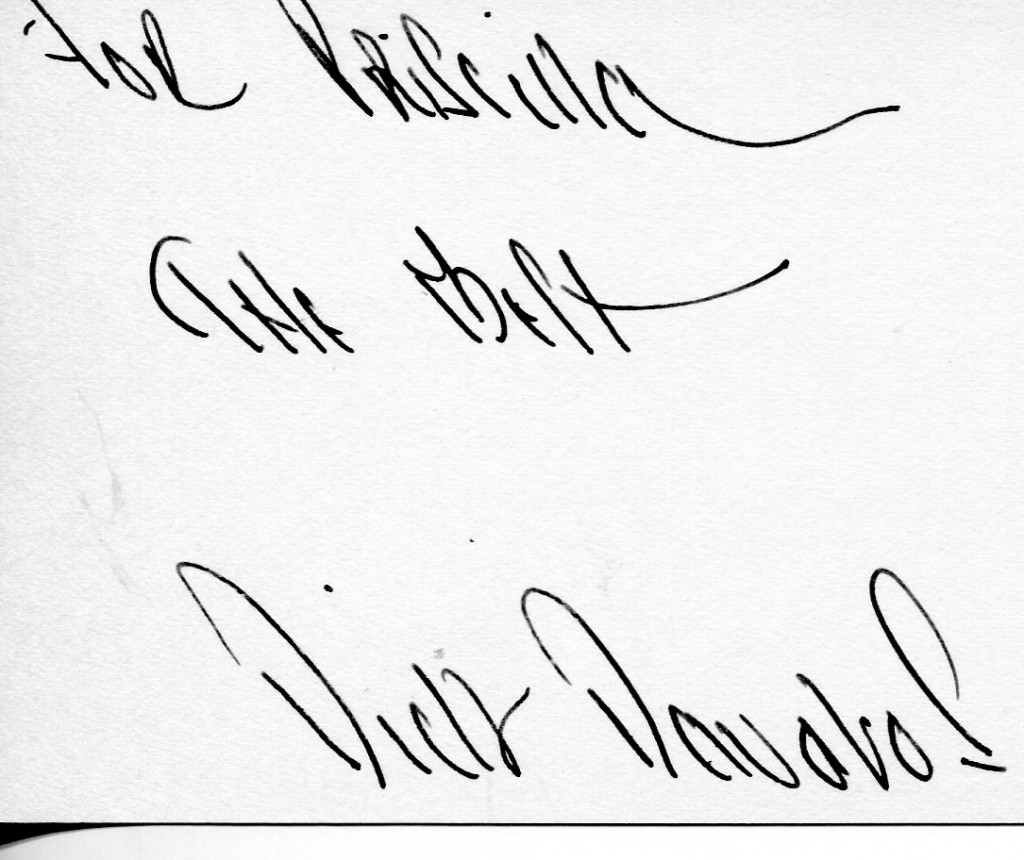 Richard Davalos obituary in "The Herald" in 2016
RICHARD Davalos, who has died aged 85, was one of two unknown young actors chosen by director Elia Kazan to play the brothers Cal and Aron Trask in his 1955 film of John Steinbeck's novel East of Eden, a retelling of the biblical story of Cain and Abel in present-day California.
For Davalos the role of the dutiful son Aron marked the start of a film career that lasted more than 50 years and included appearances in Cool Hand Luke (1967), with Paul Newman, and Kelly's Heroes (1970), with Clint Eastwood, although he never found another role to match it and gradually slipped into obscurity.
Although Dean told the press that he was in love with the actress Pier Angeli, a scene which was later cut from the film, involving a tussle between the two brothers, is said to have been removed because it was too homoerotic.
Meanwhile his co-star made only two more feature films and was dead in a car crash within a year of East of Eden coming out… But it was the death of an actor and the birth of a legend, for it was Davalos's co-star James Dean who was destined to become the Hollywood icon.
The two young men were the talk of the town even before East of Eden opened. The word was out – this was a new kind of star, with the legendary gossip columnist Hedda Hopper reporting seeing them lounging around in a restaurant, playing with the cutlery and sticking their feet on the seats.
She reckoned they were like "a couple of Roman soldiers resting up from the wars," and she lamented the death of glamour in Hollywood.
James Dean, as the son desperate for his father's love, but seemingly unable to do anything right, was a new type of anguished, insecure anti-hero, for a new post-war world.
And his character and performance overshadowed Davalos's characterisation – notwithstanding Aron's final mental collapse after Cal spitefully reveals that their mother is a whore. Ultimately it was James Dean's film and Davalos was destined to be the actor who played the "good" brother, perhaps even the boring brother, in James Dean's debut film.
Davalos was born in New York City in 1930, into a family with Spanish and Finnish antecedents. He began his screen career in television in the early 1950s. But before East of Eden his experience of the film industry consisted of showing people to their seats while working as a cinema usher.
He and Dean did a screen test together for East of Eden. It survives and can be found on line, with two actors delivering beautifully nuanced performances in a scene that is both powerful and delicate. Paul Newman also did tests and was considered for both roles.
Kazan made arrangements for Davalos and Dean to share rooms in Burbank, near the studios, hoping that Davalos might provide some sort of role model for Dean off-screen too, as Dean's appetite for late nights on the town in search of drink, drugs and sex were causing some alarm.
Davalos liked Dean and he readily acknowledged the power of his acting. "Just being in a scene with him could be an unnerving experience," he said. "He had an instinct to disturb." After one scene in which Cal hits Aron, Davalos felt so traumatised that he cried for several hours.
However, Davalos found Dean impossible to live with, because of his mood swings, slovenly personal habits and, it was later suggested, Dean's sexual attraction to him. When they returned from location shooting it was to separate apartments.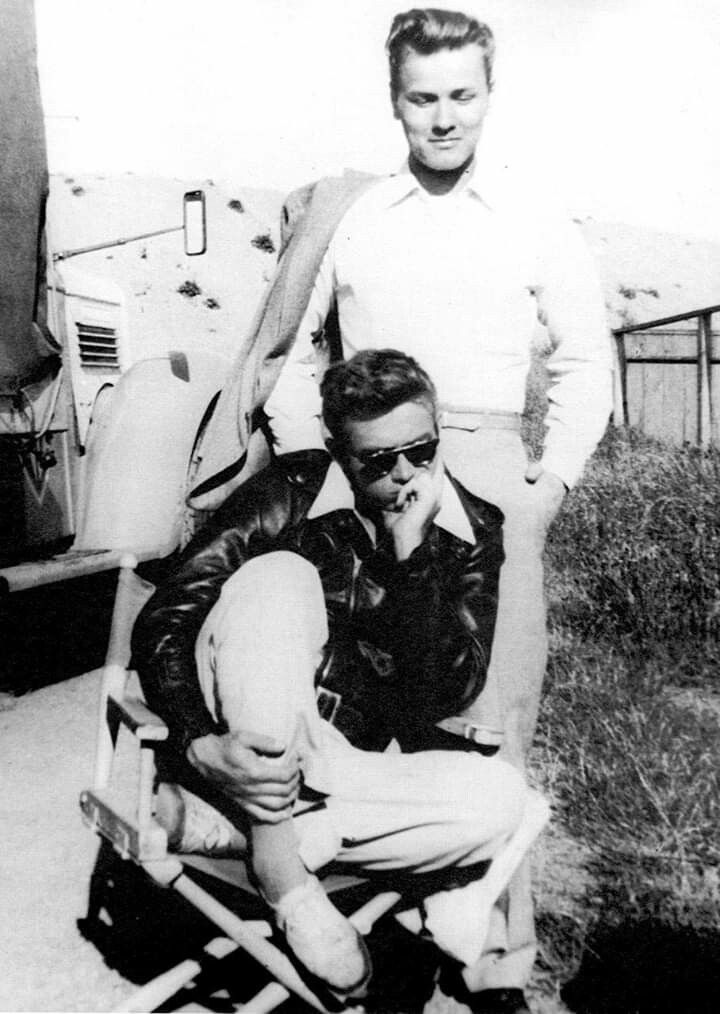 On Broadway, Davalos won a Theatre World award for his performance in the Arthur Miller double bill A View from the Bridge and A Memory of Two Mondays in 1956, he had a starring role in the Civil War television drama series The Americans in 1961, he was one of Paul Newman's convict co-stars in Cool Hand Luke in 1967 and he played the barber Mr Crosetti in Something Wicked This Way Comes in 1983.
He also made guest appearances in numerous popular television series, though he never again found a part as significant as that of Aron in his first film. And he told one interviewer: "I've done films, TV, plays, directed and taught acting, but I've never liked being an actor."
However he did reach a new and completely different audience when his picture was used on the cover of The Smiths album Strangeways, Here We Come (1987) and pictures of him were subsequently used on compilation albums.
Davalos said he was "flattered" and revealed he met Morrissey met at one of The Smiths' gigs in California, but that he never really got to the bottom of why he used his pictures.
It is believed Davalos was married twice. He is survived by two daughters, Elyssa Davalos, an actress, and Dominique Davalos, an actress, singer and rock musician, who now works in real estate in Texas. The actress Alexa Davalos, star of The Man in the High Castle, is Elyssa's daughter and his granddaughter.
'Daily Telegraph" obituary in 2016.
Richard Davalos, who has died aged 85, was a Hollywood actor best known for his role as Raymond Massey's dutiful son Aaron Task in East of Eden (1955) starring James Dean; in the 1980s he achieved cult status when Morrissey, lead singer of the Smiths, told a friend, "East of Eden is such a wonderful film. It is my ambition to track down and interview Richard Davalos."
Although it is not known whether Morrissey did contact the actor, a photograph of Davalos, taken during the filming of East of Eden, featured on the cover of the Smiths' final album Strangeways, Here We Come (1987).
Richard Davalos was born on November 5 1930 in the Bronx, New York City, to Finnish and Spanish parents. Having decided to become an actor, he started out in 1953 in early television with a role in the series Goodyear Playhouse, and in 1955 won a role on stage in the one-act Broadway drama A Memory of Two Mondays, by Arthur Miller.
It was presented in tandem with another play by the author, a one-act version of A View from the Bridge, and in 1956 Davalos won the Theatre World Award for his performances in both plays.
It was Elia Kazan, who was preparing an adaptation of John Steinbeck's East of Eden to star James Dean, who lured him to Hollywood, where he arranged for Davalos and Dean to share an apartment above a pharmacy across the street from the Warner Bros studios. Kazan apparently hoped that Davalos's presence would help keep Dean out of trouble and dissuade him from indulging in the sort of after-hours antics that had been attracting unfavourable attention in the press.
Davalos had not been the first choice to play Aaron Task. Paul Newman was originally given a screen test with Dean (who had been cast as Cal, Aaron's ne'er-do-well younger brother), but as the actress Lois Smith (who played Anne in the film) observed, "Dean and Newman together – that would have been too much. How would theatre managers have handled the mobs of screaming, adoring, hormonal girls?"
Davalos was not happy about sharing with Dean, whose slovenly personal habits disgusted him and who, he later suggested, had a crush on him.
It was Dean who grabbed audiences' attention, though many critics thought that Davalos had the edge as an actor. Dean's premature death in 1955 elevated the film, and Dean, to cult status, but Davalos was unable to hitch a lift on the dead star's coat-tails. After East of Eden, Davalos's film career faltered. His other credits included The Sea Chase (1955), with John Wayne and Lana Turner, the film-noir thriller I Died a Thousand Times (1955), with Jack Palance and Shelley Winters, and the Alan Ladd and Sidney Poitier Korean War vehicle All the Young Men (1960).
He gave solid performances as Blind Dick in Cool Hand Luke (1967), and as Rick Bowman, a street punk who winds up in jail after a street car race goes wrong in Pit Stop (1969). In Kelly's Heroes (1970) he was Private Gutowski.
His television credits included Bonanza; Rawhide; Perry Mason; The Rockford Files and Hawaii Five-O. He also appeared in some mostly forgettable straight-to-video releases. His final role was as Don Lazzaro in Ninja Cheerleaders (2008).
By his marriage to the dancer Ellen van der Hoeven he had two daughters.
Richard Davalos, born November 5 1930, died March 8 2016
It is surprising that Richard Davalos did not become a major movie star. He gave a brilliant performance as James Dean's brother in "East of Eden" in 1955. He was born in 1935 in New York City. This film was his movie debut. He followed this with "The Sea Chase" with Lana Turner, John Wayne and Tab Hunter. Other films include "Cool Hand Luke" with Paul Newman, "Kelly's Hero's" with Clint Eastwood and "Something Wicked This Way Comes". He died in 2016.
Davalos is the father of actress Elyssa Davalos and musician Dominique Davalos, and grandfather of actress Alexa Davalos (The Chronicles of Riddick). An image of Davalos appears on the covers of The Smiths' albums Strangeways, Here We Come, Best…I, and …Best II.