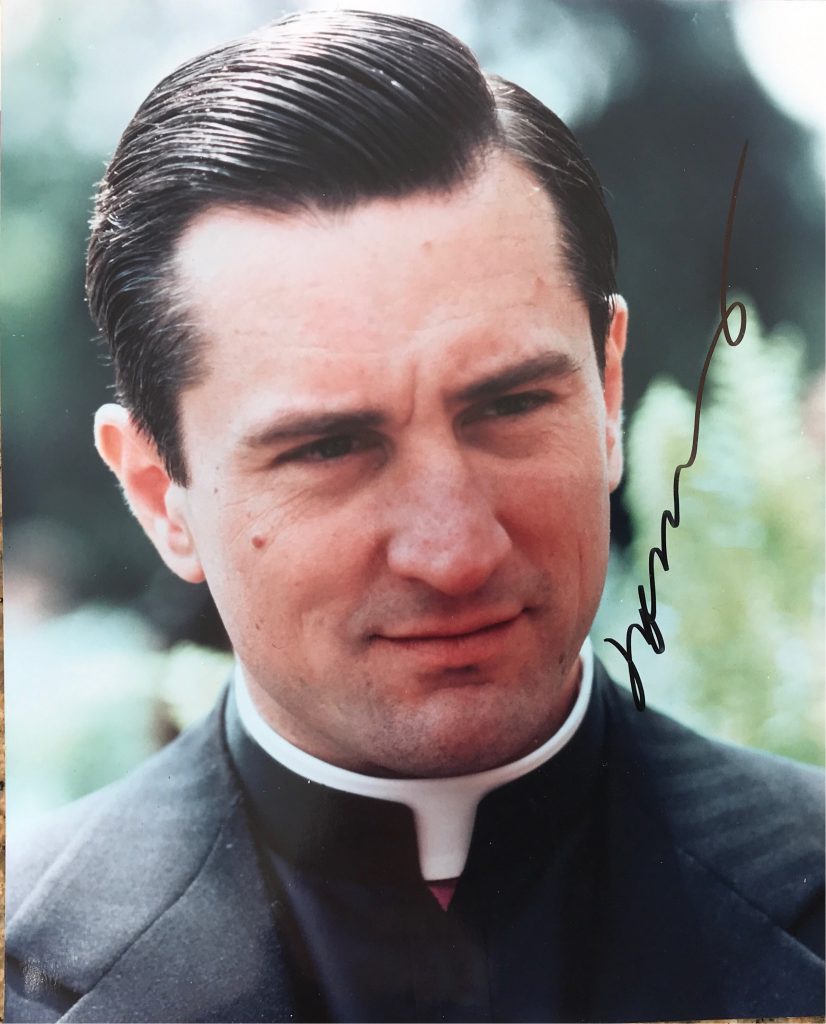 Robert De Niro is a true icon of the cinema and one of the very best of American actors. He was born in 1943 in New York City. He made his film debut at the age of 20 in 1963 in Brian De Palma's "The Wedding" with Jill Clayburgh. In 1973 he came to international acclaim for his performance in "Bang the Drum Slowly". The folowing year he won a major role in "TYhe Godfather Part 2" and won a best supporting actor for his performance.His other major films include "Mean Streets", "Taxi Driver", "Raging Bull (for which he won a Best Actor Oscar) ,"The King of Comedy", "Goodfellas", "Casino" and "Heat"
TCM overview:
Often regarded as one of the greatest actors of all time, Robert De Niro was also one of the most enigmatic and remained famously tight-lipped about his personal life throughout his career. After gaining attention in "Bang the Drum Slowly" (1973), De Niro exploded onto the public's consciousness as the reckless Johnny Boy in "Mean Streets" (1973), which commenced his partnership with Martin Scorsese, one of the greatest actor-director combos of all time. He earned his first Academy Award as a young Vito Corleone in "The Godfather Part II" (1974) and delivered his most iconic performance as would-be vigilante Travis Bickle in "Taxi Driver" (1976). De Niro offered a haunting turn as a Vietnam veteran in "The Deer Hunter" (1978), before gaining 60 pounds to play boxer Jake La Motta in "Raging Bull" (1980). From there, he delivered great performances in "The King of Comedy" (1983), "Once Upon a Time in America" (1984), "The Untouchables" (1987) and "Awakenings" (1990). He reunited with Scorsese for "Goodfellas" (1990) and "Casino" (1995), and starred opposite Al Pacino in "Heat" (1995), but took a surprising turn to comedy in "Analyze This" (1999) and "Meet the Parents" (2000), both commercial hits that opened him up to criticism that he had sold out. Despite calls that he was past his prime, there was never any doubt as to where De Niro stood in the history of acting – he was a towering figure with an amazing body of work unmatched by most actors of any generation.
The full TCM overview can be accessed here.