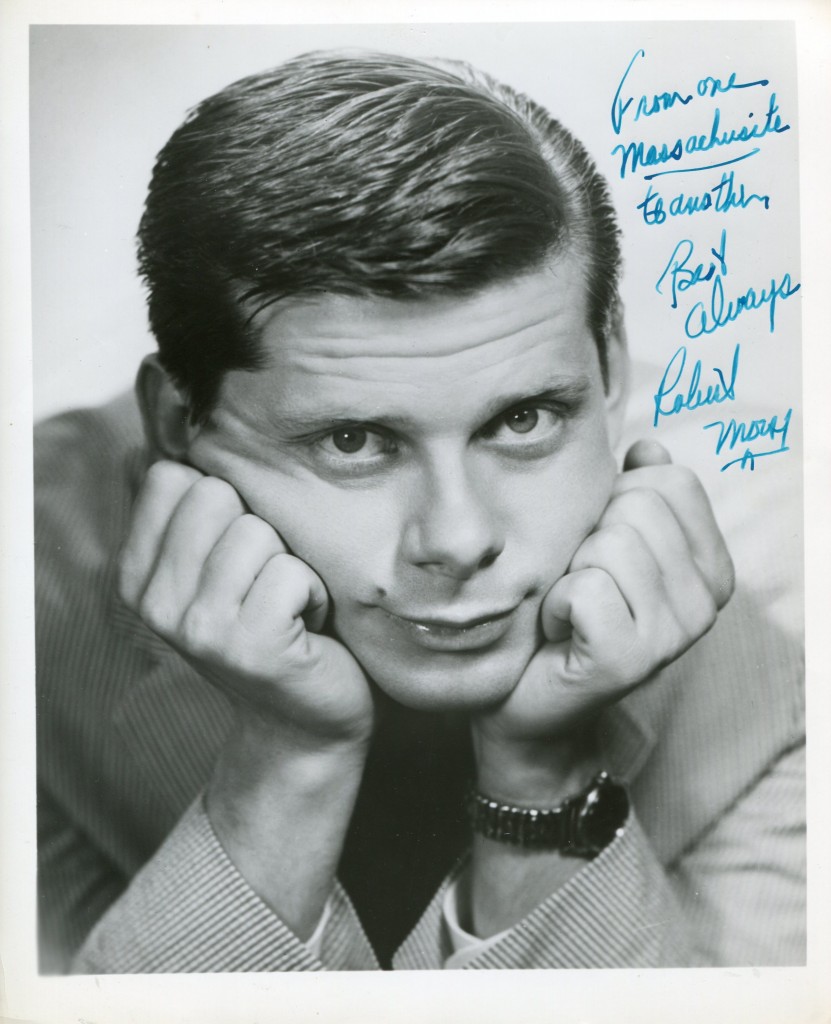 Robert Morse was born in 1931 in Newton, Massachusetts. He is a celebrated stage performer who has also acted in film. His movies include "The Cardinal" in 1963 with Tom Tryon and Romy Schneider, "How to Succeed in Business Without Really Trying", "Quick Before It Melts" with George Maharis and "Where Were You When the Lights Went Out" with Doris Day in 1968.
Gary Brumburgh's entry:
With that impish, gap-toothed grin, nervous bundle of energy, Robert Morse could never be contained long enough to become a film star. The live stage would be his calling. He made his debut with the musical, "On the Town", in 1949, and trained with Lee Strasberg, before making his inauspicious film debut in The Proud and Profane (1956), but movie offers were few. Instead, he brightened up the lights of Broadway as "Barnaby Tucker" in "The Matchmaker" (and in the film version of The Matchmaker (1958)), in "Say, Darling" (Tony nomination in 1958), "Take Me Along" (Tony nomination in 1959) and his best-known role as the ever-ambitious "J. Pierpont Finch" in "How to Succeed in Business Without Really Trying", in which he finally won the Tony, in 1961, while singing his signature song, "I Believe in You", to himself in the mirror. He took that role to film, How to Succeed in Business Without Really Trying (1967), six years later.
His best movie roles also came in the 60s, as a Britisher arranging his uncle's funeral in the cult favorite, The Loved One (1965), and as Walter Matthau's philandering buddy/advisor in A Guide for the Married Man (1967). His offbeat musical talents were used for the intriguing experimental James Thurber-like TV series, That's Life (1968), with E.J. Peaker, which combined sketches, monologues and musical interludes, but the show lasted only one season. Overall, Bobby's work has never been less than interesting with no gray areas in his performances — ranging from bizarre to irritating, from frenzied to fascinating. After earning acclaim and another Tony-nomination as the cross-dressing musician on the lam in "Sugar", a Broadway musical version of Some Like It Hot (1959), Morse appeared less and less — his eccentricities proving both difficult to cast and to deal with. Following an unfulfilling stint on the daytime soap, All My Children (1970), he came back in grand style in the one-man tour de farce, American Playhouse: Tru (1992), based on the life of the equally-eccentric Truman Capote – a perfect fit, if ever there was one, between actor and role. With this role, Bobby became one of the choice few to ever win Tony awards for both a musical and dramatic part. He continues to be seen in odd roles from time to time, such as "Grandpa" in the revamped TV movie, Here Come the Munsters (1995). Married twice, his daughters are actresses Andrea Doven, Hilary Morseand Robin Morse.
– IMDb Mini Biography By: Gary Brumburgh / gr-home@pacbell.net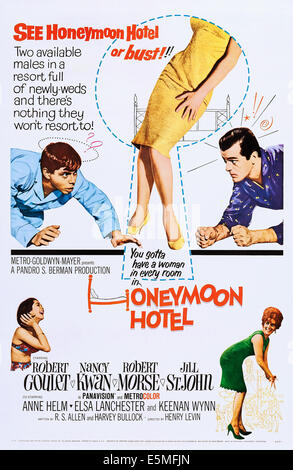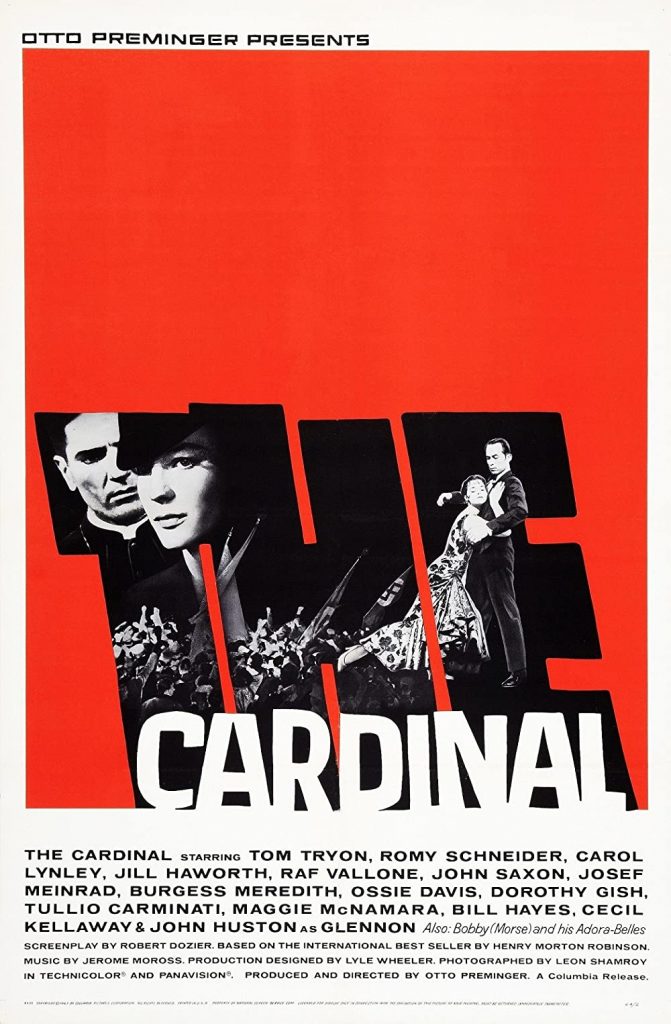 Daily Telegraph obituary in 2022:
He won a Tony for the musical How to Succeed in Business Without Really Trying and starred in the sex comedy A Guide for the Married Man
ByTelegraph Obituaries21 April 2022 • 5:48pm
Robert Morse, the actor, who has died aged 90, made his name in the 1960s in the hit stage and film musical How To Succeed in Business Without Really Trying; although he subsequently endured more vicissitudes in his career than his talent merited, he enjoyed a late-life triumph as the eccentric veteran adman Bert Cooper in the television series Mad Men.
Gap-toothed and puckish, Morse brought an ingenuous quality to the roles he played that made even characters who bordered on the morally dubious seem sympathetic. He was perfectly cast in Frank Loesser's How to Succeed in Business Without Really Trying – his first leading role on Broadway – as J Pierrepont Finch, a window cleaner who works his way up by various cunning contrivances to become chairman of the World Wide Wicket Company.
The show opened at the 46th Street Theatre in October 1961 and ran for more than 1,400 performances. Morse was not a natural dancer but his abundant energy and the skills of the choreographer Bob Fosse saw him through, and he won one of the seven Tony Awards with which the production was showered.
He repeated his performance for the 1967 film, one of many exuberant, gently satirical screen comedies in which he appeared during this period: among the others were Where Were You When the Lights Went Out? (1968) with Doris Day; the bawdy farce Honeymoon Hotel (1964); and The Boatniks (1970), in which he was top-billed as a bumbling coastguard in pursuit of Phil Silvers's jewel thief.
In 1965 he essayed an English accent when he led a cast that included Sir John Gielgud, Rod Steiger and Liberace in Tony Richardson's The Loved One, adapted from Evelyn Waugh's blackly comic novel about the American funeral industry.
"When they'd finished shooting it Tony decided that he couldn't understand a single word I was saying. As I was playing the lead this seemed to create a problem," Morse recalled. "So they sent me all the way from California to London, and for two weeks Corin Redgrave gave me a crash course in the pronunciation of the English language. Then I dubbed the film again, and everyone seemed happy."
He was particularly proud of A Guide for the Married Man (1967), which he regarded as "the first adult American sex comedy". Directed by his boyhood hero Gene Kelly, it saw Morse as a suburban Casanova – playing the part "as a sort of randy Top Cat", observed The Sunday Telegraph's Robert Robinson – advising his neighbour Walter Matthau on how to get away with committing adultery, and featured almost every comedian working in Hollywood in cameo roles. Robinson judged that the film's cheerful cynicism would "amuse all but the tender-hearted".
Nevertheless, films such as The Graduate were ushering in a more wry and world-weary approach to satirical comedy, to which Morse's boyish charm was judged ill-suited.
As his film career petered out he continued to work on Broadway – in 1973 he received another Tony nomination when he wore drag in Sugar, a musical version of Some Like it Hot – but he lost his nerve in 1976 when he appeared in an almighty flop, So Long, 174th Street, which closed after 16 performances and bankrupted the Harkness Theatre. "It was the end of the theatre. It was the end of me," he recalled.
He began to take drugs and drink to excess while "trying to make a career in tacky television movies". Reflecting on his early career in 1989, he observed: "I never got a chance to be in a play or picture where I played a father, or had a family, or where I could feel or show something. The wild child in me never had a chance to grow up." Casting directors did not know what to do with an "ageing leprechaun", he complained.
In 1989 he finally returned to Broadway and enjoyed a great critical success in Tru, a one-man play about Truman Capote; he drew on his own battles with substance abuse to give an endearing portrayal of the bitchy, troubled author, and won a second Tony Award. In 1992 he won an Emmy when the play was televised.
Although he worked busily on stage thereafter, he looked destined to remain largely forgotten by the wider public, until in 2005 he was cast in Mad Men, Matthew Weiner's homage to the 1960s heyday of Madison Avenue. Weiner, whose conception for the series drew heavily on the breezy amorality of How To Succeed… and A Guide for the Married Man, plucked Morse from relative obscurity to play Bertram Cooper, senior partner at the ad agency Sterling Cooper.
Morse – who would receive five Emmy nominations during his eight-year run on the series – had a ball as the avuncular but steely Cooper, whose enthusiasms include Ayn Rand and Japanese culture (he prefers not to wear shoes in the office) and whose aversions, uniquely among the characters in the series, include smoking. Arriving on the immaculately recreated 1960s set on his first day of filming, Morse found himself transported back to his glory days and serenaded the cast and crew with numbers from How to Succeed…
Cooper was killed off in the penultimate season, dying quietly while watching the Apollo 11 Moon landing. At the end of his final episode the 83-year-old Morse enjoyed a spectacular finale, performing an energetic song-and-dance version of The Best Things in Life Are Free as Cooper appeared to the character Don Draper in a valedictory vision – a moment that proved to be a moving homage to the origins of Morse's career.
Robert Alan Morse was born in Newton, Massachusetts, on May 18 1931, the son of Charles Morse, who owned a chain of cinemas in New England, and his wife May (née Silver), a concert pianist. A cinema obsessive who would borrow his father's trenchcoat to ape Alan Ladd, he decided, after two years in the US Navy, to move to New York and study acting at the Neighborhood Playhouse, where his brother Richard was already a student.
Tyrone Guthrie picked him out of an audition crowd to play Barnaby in the first Broadway production of Thornton Wilder's The Matchmaker (Royale Theatre, 1955) and although he was so nervous on the opening night that he soiled himself, he did well enough to be cast in the 1958 film version.
Morse's resemblance to the impresario Hal Prince saw him cast as a Prince-esque character in the theatre satire Say, Darling on Broadway in 1958; he received a Tony nomination, as he did the following year for his supporting role in Take Me Along, a musical adaptation of Eugene O'Neill's Ah, Wilderness. It was his success in the latter production, in which he first worked with Bob Fosse, that saw him cast in How to Succeed…
After leaving Mad Men, Morse played the journalist Dominick Dunne in the miniseries The People v OJ Simpson (2016), and the same year returned to Broadway after a quarter of a century's absence to appear in The Front Page alongside Nathan Lane, John Goodman and his former Mad Men co-star John Slattery.
Robert Morse is survived by his wife Elizabeth, whom he married in 1989, and their son and daughter, as well as three daughters from his first marriage, to Carol D'Andrea.
Robert Morse, born May 18 1931, died April 20 2022