Robert Ryan . TCM Overview.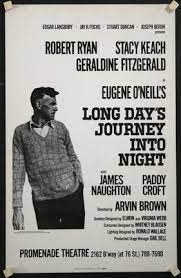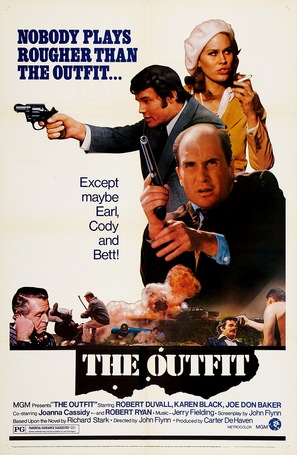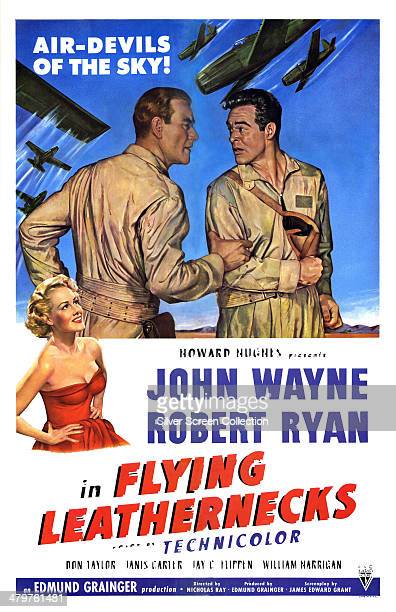 Robert Ryan was born in 1909 in Chicago. In 1944 he joined RKO Studios as a contract player. Among his films are "Act of Violence", "Beware My Lovely", "The Set-Up", the superb "Bad Day at Black Rock" with Spencer Tracy, Anne Francis and John Ericson and "Odds Against Tomorrow". In the 60's he participated in such big budget productions as "The Longest Day", "Battle of the Bulge", "The Dirty Dozen", "The Professionals" and "The Wild Bunch". He died in 1973 at the age of 63.
TCM Overview:
Imposing, ruggedly handsome lead who made his film debut in "Golden Gloves" (1940) and signed with RKO two years later. Ryan hit his stride in the late 1940s playing a string of psychopathic or hard-boiled types, notably the anti-Semitic murderer in "Crossfire" (1947) and the over-the-hill pug in the classic boxing drama, "The Set-Up" (1949)
. He went on to appear in a host of films through the mid-70s, often giving fine performances in decidedly mediocre vehicles. Ryan was memorable as William Holden's buddy-turned-nemesis in Sam Peckinpah's "The Wild Bunch" (1969).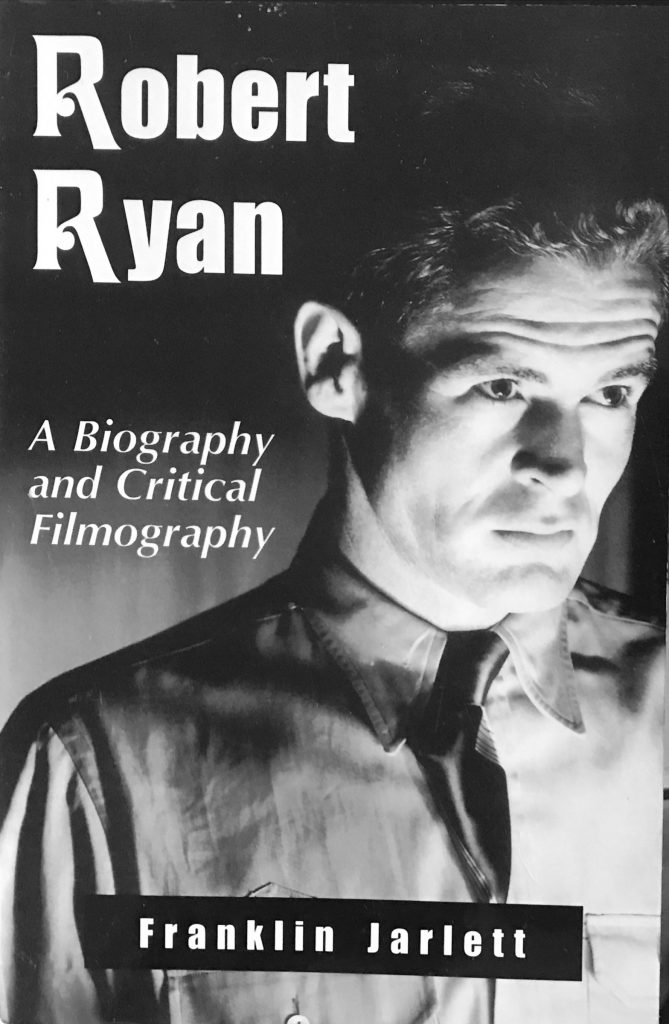 IMDB entry:
Chicago-born, distinguished U.S. actor and longtime civil rights campaigner, Robert Ryan served in the United States Marines as a drill sergeant (winning a boxing championship) and went on to become a key figure in post WWII American film noir and western productions.
Ryan grabbed critical attention for his dynamic performances as an anti-Semitic bully in the superb Crossfire (1947), as an over-the-hill boxer who refuses to take a fall in The Set-Up (1949) and as a hostile & jaded cop in On Dangerous Ground (1951). Ryan's athletic physique, intense gaze and sharply delivered, authoritarian tones made him an ideal actor for the oily world of the film noir genre, and he contributed solid performances to many noir features, usually as a vile villain. Ryan played a worthy opponent for bounty hunter James Stewart in the Anthony Mann directed western The Naked Spur (1953), he locked horns with an intrepid investigator Spencer Tracy in the suspenseful Bad Day at Black Rock (1955) and starred alongside Harry Belafonte in the grimy, gangster flick Odds Against Tomorrow (1959). Plus, the inventive Ryan excelled as the ruthless "John Claggart" in Billy Budd (1962), and two different WWII US generals – first in the star-filled The Longest Day (1962) and then in Battle of the Bulge (1965).
For the next eight years prior to his untimely death in 1973, Ryan landed some tremendous roles in a mixture of productions each aided by his high-caliber acting skills leaving strong impressions on movie audiences.
He was one of the hard men hired to pursue kidnapped Claudia Cardinale in the hard boiled action of The Professionals (1966), a by-the-book army colonel clashing with highly unorthodox army major Lee Marvin in The Dirty Dozen (1967), and an embittered bounty hunter (again) forced to hunt down old friend William Holden in the violent Sam Peckinpah western classic The Wild Bunch(1969).
Ryan's final on-screen performance was in the terrific production of The Iceman Cometh (1973) based on the Eugene O'Neill play and also starring Lee Marvin and Fredric March.
Legend has it that Sam Peckinpah clashed very heatedly with Ryan during the making ofThe Wild Bunch (1969); however Peckinpah eventually backed down when a crew member reminded Sam of Robert Ryan's proficiency with his fists!
Primarily a man of pacifist beliefs, Ryan often found it a challenge playing sadistic and racist characters that very much were at odds with his own personal ideals. Additionally, Ryan actively campaigned for improved civil rights, restricting the growth of nuclear weapons, and he strongly opposed McCarthyism and its abuse of innocent people. A gifted, intelligent and powerful actor, Robert Ryan passed away on July 11th, 1973 of lung cancer.
– IMDb Mini Biography By: firehouse44@hotmail.com
The above IMDB entry can also be accessed online here.