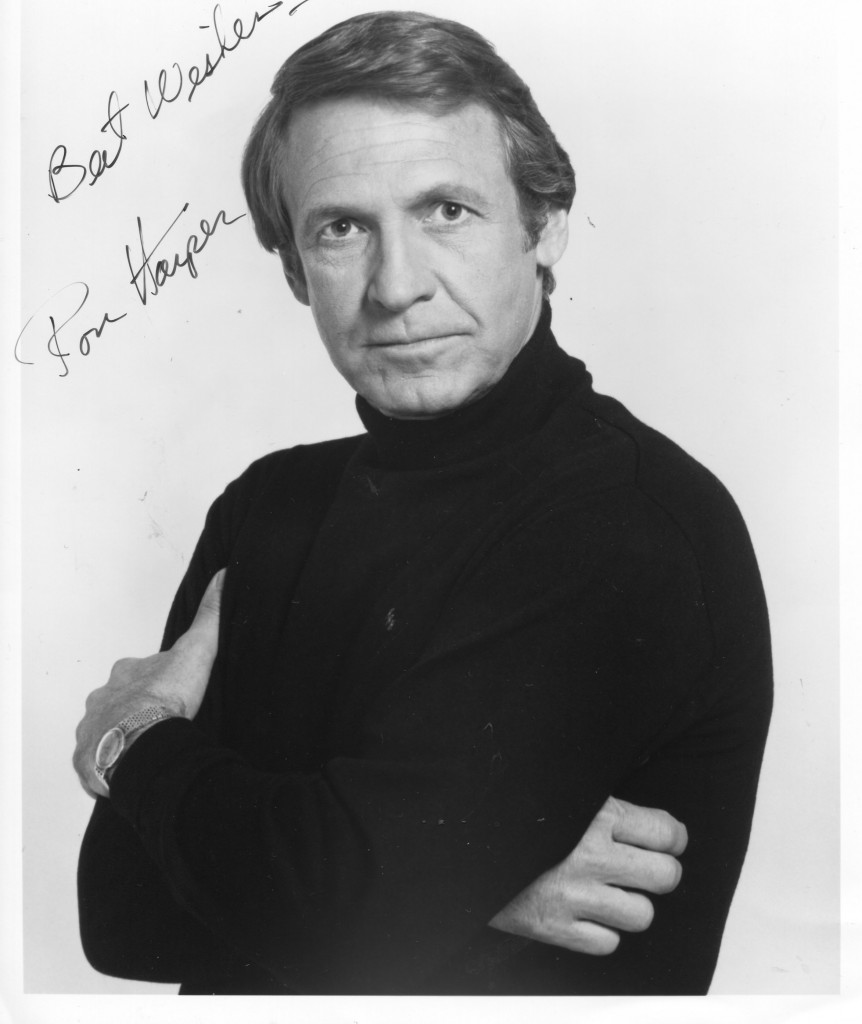 Ron Harper was born in 1936 in Turtle Creek near Pittsburgh. After serving in the U.S. navym he commenced an acting career. His first major role was as part of the cast of the dectective series "87th Precinct" with Robert Lansing in 1961. He went on to star opposite Connie Stevens in the series "Wendy and Me and as the son of Jean Arthur in "The Jean Arthur Show" in 1966.
IMDB entry:
Born in Turtle Creek, Pennsylvania–a small town just east of Pittsburgh–Ron Harper became valedictorian of his senior class and won an academic scholarship to Princeton University, where he supplemented his academic studies by appearing in a number of plays and musical comedies. He earned a fellowship to study law at Harvard but the "acting bug" lured him instead to New York, where he studied with 'Lee Strasberg'. Next came a stint in the US Navy (mostly spent in Panama), followed by a return to New York. After several disappointments he earned a job as Paul Newman's understudy in "Sweet Bird of Youth". Hollywood soon beckoned and Harper appeared in a succession of TV series: 87th Precinct (1961), The Jean Arthur Show (1966), Wendy and Me (1964),Garrison's Gorillas (1967) and Planet of the Apes (1974).
Following "Apes" he had roles in several soap-operas and guest-starred on various TV shows. He now lives in California.
– IMDb Mini Biography By: dinky-4 of Minneapolis
The above IMDB entry can also be accessed online here.