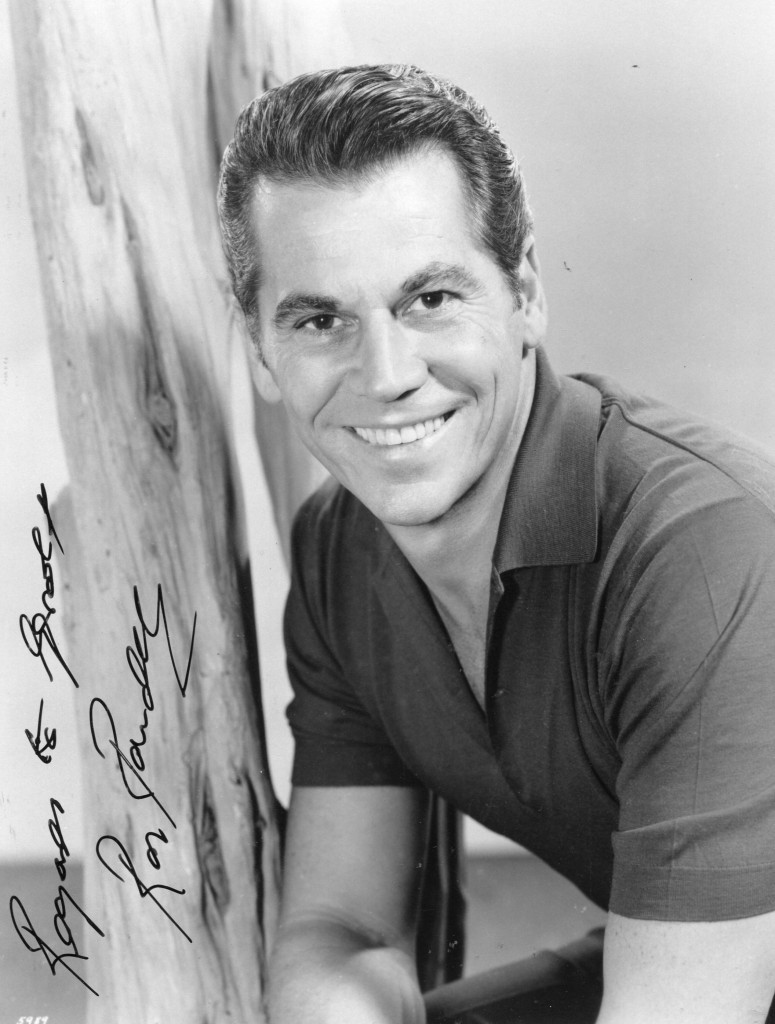 Ron Randell was born in 1918 in Sydney in Australia. He made his m,ovie debut in 1942 in "10,000 Cobbers". By 1948 he was in Hollywood where he made such films as "Sign of the Ram" with Susan Peters, "The Loves of Carmen" with Rita Hayworth and "Kiss Me Kate" with Howard Keel and Kathryn Grayson. He was married until his death in 2005 to the German actress Laya Raki.
Gary Brumburgh's entry:
Sydney-born Ron Randell began his six-decade-long career in his teens on radio in his native Australia for the Australian Broadcasting Commission. He promptly moved to the stage, where he acted with the Minerva Theatre Group from 1937 to 1946, while intermittently appearing in Australian films. Well-received reviews for his title role in the movie, Pacific Adventure (1946) [Pacific Adventure], led to a Hollywood contract, making his debut in It Had to Be You (1947) in support of Ginger Rogers and Cornel Wilde. Randell went on to play both hero and villain in both a lead and supporting capacity. His host of "B" pictures included short runs as supersleuth "Bulldog Drummond" and "the Lone Wolf". Although he was never a top name per se, he led a durable transatlantic film career for much of the 50s and 60s, which included a minor role as composer Cole Porterin Kiss Me Kate (1953) and the lead in the gangster flick, Most Dangerous Man Alive(1961). From the "Golden Age" of 50s TV, he went on star in the American/British espionage series, O.S.S. (1957), for a season, and guest-starred on such programs asBewitched (1964), The Farmer's Daughter (1963), Mission: Impossible (1966), Bonanza(1959) and The F.B.I. (1965), playing a number of cultivated gents. On Broadway, he enjoyed healthy critical successes, such as "The Browning Version" (1949), a revival of "Candida" (1952), "The World of Suzie Wong" (1958), "Butley" (1972), "Sherlock Holmes" (1975), "Mrs. Warren's Profession" (1976) and "Bent" (1979). He continued his stage career, in fact, well into the 1990s, including a stint with the late Tony Randall's National Actors Theater company which included a run of "The School for Scandal" (1995). Randell died following complications of a stroke in a Los Angeles assisted facility at age 86 in 2005.
– IMDb Mini Biography By: Gary Brumburgh / gr-home@pacbell.net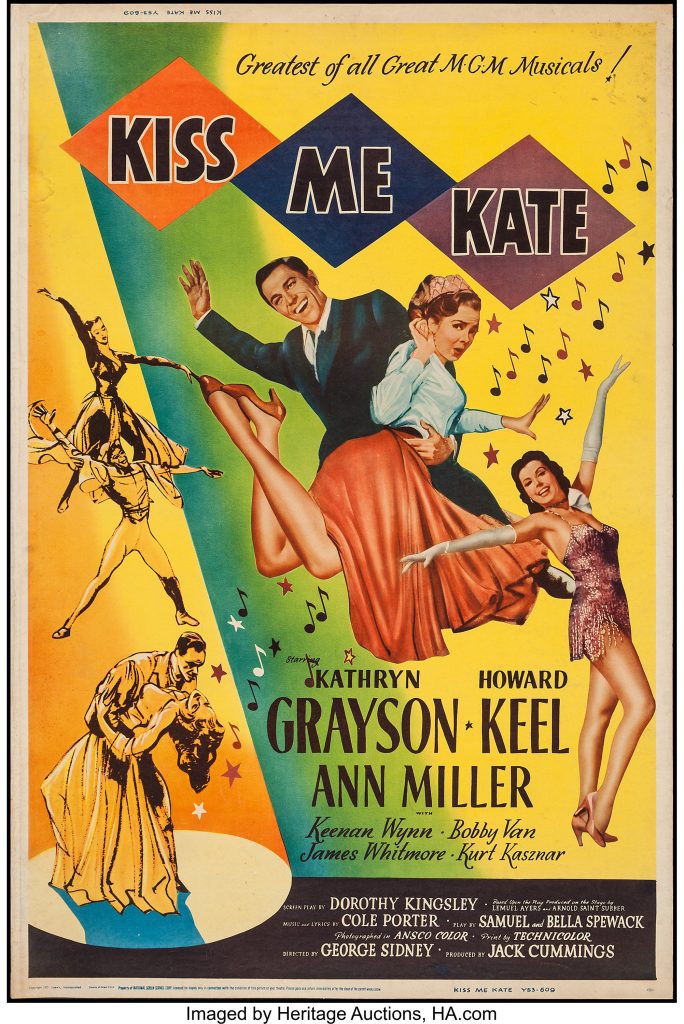 Ron Randall obituary in "Playbill" in 2005.

Ron Randell, an Australian-born actor who ended up working in Hollywood and on Broadway, died June 11, 2005, in Los Angeles of complications of a stroke, according to wire reports. Mr. Randell was reported to be 86. His career started in radio when he was a teenager. Roles in Australian plays and pictures — and a career in films and TV series, both American and British — followed.
According to an early bio in "Who's Who in the American Theatre," Mr. Randell made his first stage appearance in a production of Journey's End in Sydney in 1938. He played a number of roles at the Minerva Theatre in Sydney.
In 1946 the Sydney native played the title character in the film "Smithy," about Australian aviator Sir Charles Kingsford-Smith.
In the movie version of Kiss Me, Kate, he played Cole Porter. His movie credits include "Follow the Boys," "The Longest Day," "King of Kings" and "The She-Creature."
Mr. Randell also starred in the films "Bulldog Drummond at Bay" and "Bulldog Drummond Strikes Back."
Between 1949 and 1995, Mr. Randell appeared in various Broadway productions, the most recent being National Actors Theatre's School for Scandal in 1995. Back in 1949, he appeared in a double bill of The Browning Version and Harlequinade.
His other Broadway credits include Duet for One (1981), Bent (1979), Mo Man's Land (1976), Mrs. Warren's Profession (1976), the Royal Shakespeare Company revival of Sherlock Holmes (1974), Butley (1972), The World of Suzie Wong (1958) and Candida (1952).
In London, he appeared in Mary, Mary (1963), Sabrina Fair (1954) and Sweet Peril (1952).