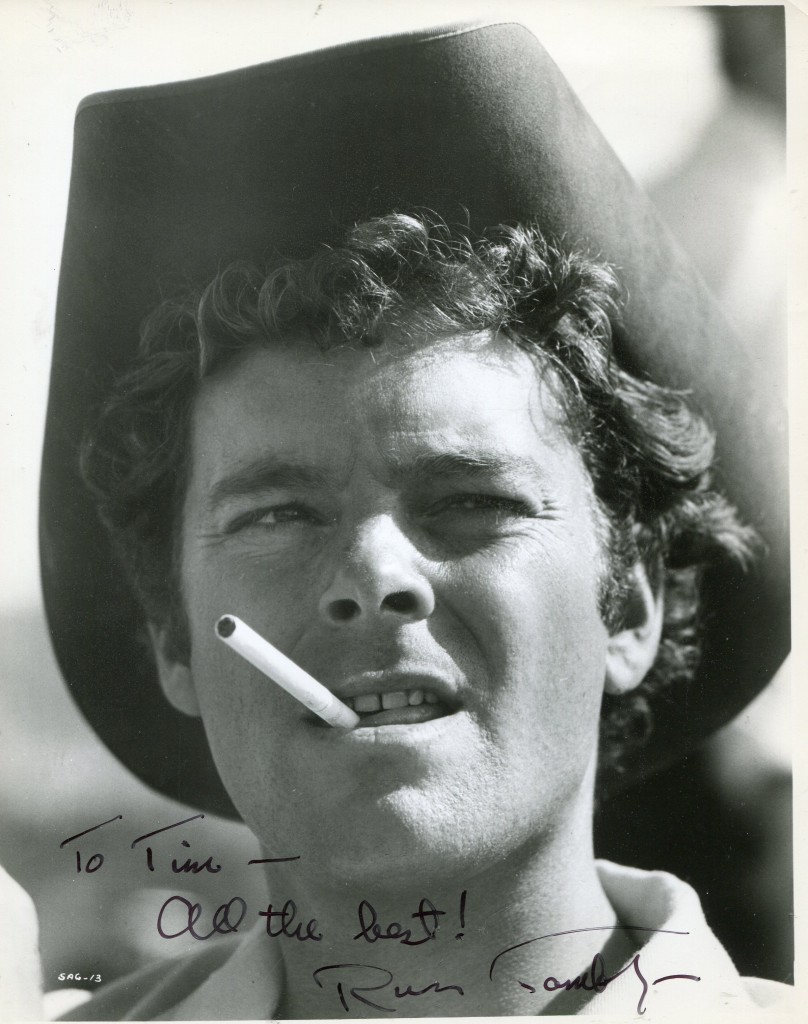 Russ Tamblyn. IMDB
Russ Tamblyn was born in 1934 in Los Angeles. He began his career as a child actor and can be seen in the 1949 cult classic "Gun Crazy". In 1950 he was the brother of Elizabeth Taylor in the very popular "Father of the Bride".
His other credits on film include "Peyton Place" in 1957, "High School Confidential" where he was the nephew of Mamie Van Doren??? and of course "West Side Story". In 1963 he came to England to make for director Robert Wise "The Haunting". In 1991 he starred in the cult TV classic "Twin Peaks".
Gary Brumbrugh's entry: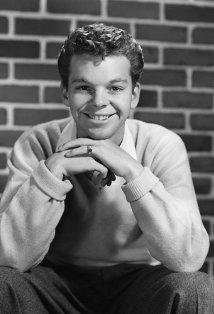 Russ Tamblyn might as well face it…he will be a Jet "till his last dying day." Indelibly linked to the "womb to tomb" role of Riff, the knife-wielding, rocket-tempered, Baryshnikov-styled gang leader of the streetwise Jets in the musical film masterpieceWest Side Story (1961), it's not a bad way to be remembered! Russ was actually 27 when he portrayed the teenage troublemaker who became the '50s equivalent of the Mercutio character in the Romeo and Juliet-inspired adaptation.
To describe Tamblyn as talented and extremely agile is a huge understatement. This awesome musical performer was born in Los Angeles, California on December 30, 1934, and groomed early for stardom. Discovered at age ten by actor Lloyd Bridges for the play "Stone Jungle", Russ was soon performing on radio and in L.A.-based musical revues.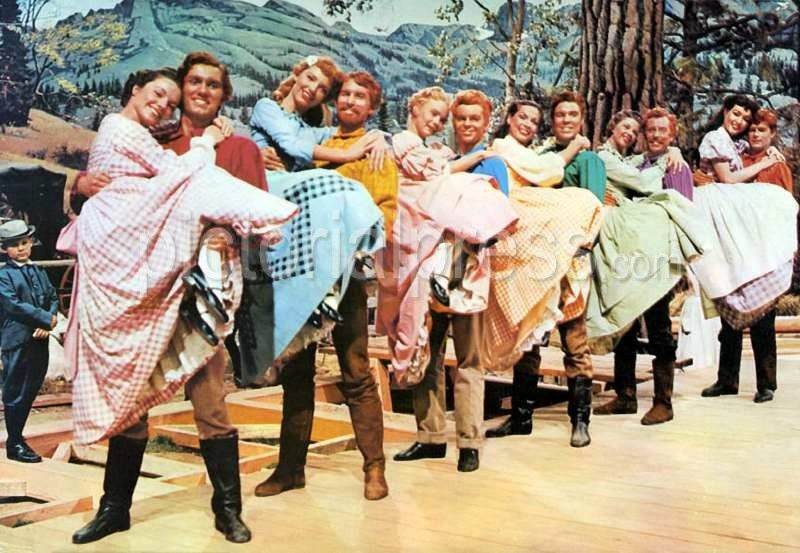 Billed as "Rusty Tamblyn" then, the tousle-haired scrapper played a student extra in his first film The Boy with Green Hair (1948) starring another child actor, Dean Stockwell. Having taken up dancing and acrobatics from the age of 6, Tamblyn marked his abilities with his very first TV appearance on the "The Ed Sullivan Show." Eventually handed a starring role in the "B" film The Kid from Cleveland (1949), he was signed by an eager MGM who saw his potential as a juvenile actor.
Featured in the popular family-oriented comedy Father of the Bride (1950), and its sequel Father's Little Dividend (1951), Tamblyn also had a prime role in the war drama Take the High Ground! (1953) before taking off in musical films. Demonstrating exceptional athleticism in one of MGM's best,Seven Brides for Seven Brothers (1954), Tamblyn's timing was regrettably off as musicals were quickly on the wane.
He adjusted, however. A starring role in the low-budget The Young Guns (1956) led to excellent reviews in the ensemble box-office soaper Peyton Place (1957). Tamblyn, along with Lana Turner, Arthur Kennedy, Hope Lange and Diane Varsi, all received Oscar nominations for their participation. Russ scored quite well in the title role of tom thumb (1958), which became a large stepping stone in his being cast as Riff in 1961. Following this achievement, however, the offers started dwindling.
Tamblyn's last co-starring roles in quality films were shot overseas with the British-produced chiller The Haunting (1963) with Julie Harris and Claire Bloom, and the British-Yugoslavian Viking costumer The Long Ships (1964) starring Richard Widmark and Sidney Poitier.
After that, his career grew quite dismal. Titles such as The Female Bunch (1971),Satan's Sadists (1969), Scream Free! (1969), Dracula vs. Frankenstein (1971) and The Bloody Monks (1990) pretty much tells the story. On the road in the lean years with minor stage productions here and there, including the musical "Cabaret," Russ all but disappeared from the viewing audience. When he finally nabbed the role of the overtly weird (and who wasn't on that show?) psychiatrist Dr. Lawrence Jacoby in the popular TV cult series Twin Peaks (1990), it was the first time Tamblyn had generated interest in over two decades.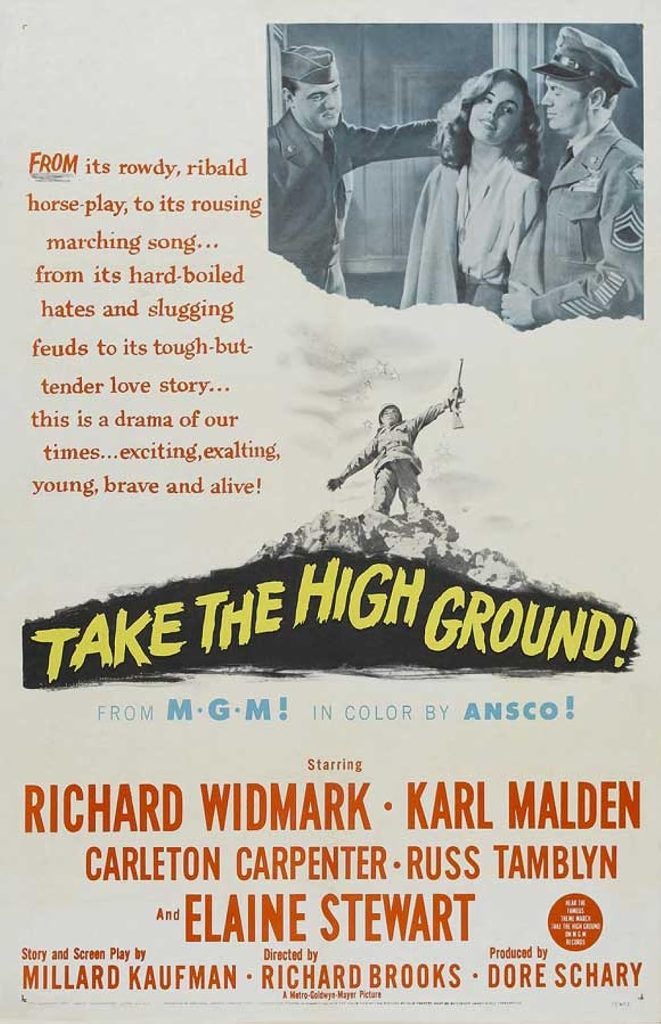 Barely recognizable with his wild-eyed look, mangy hair and frizzy beard, he has since gained employment off this eccentric image. Married three times, Tamblyn has lately taken on choreographic duties and the managing of actress/daughterAmber Tamblyn's career, she of Joan of Arcadia (2003) fame.
– IMDb Mini Biography By: Gary Brumburgh / gr-home@pacbell.net