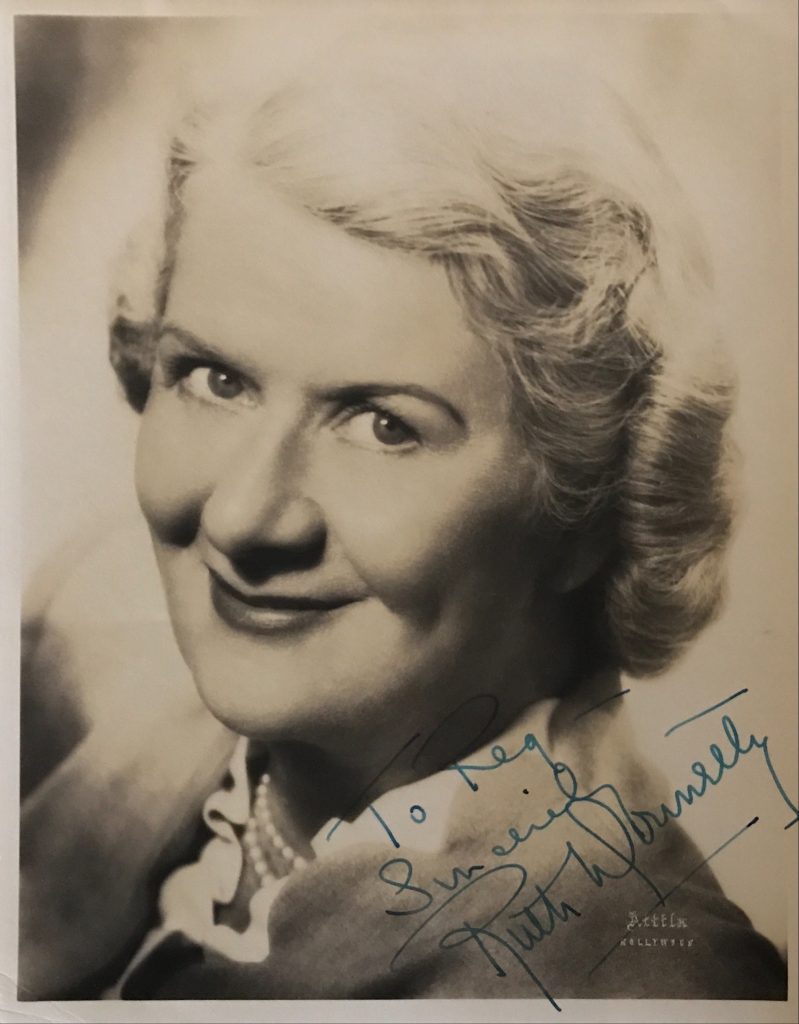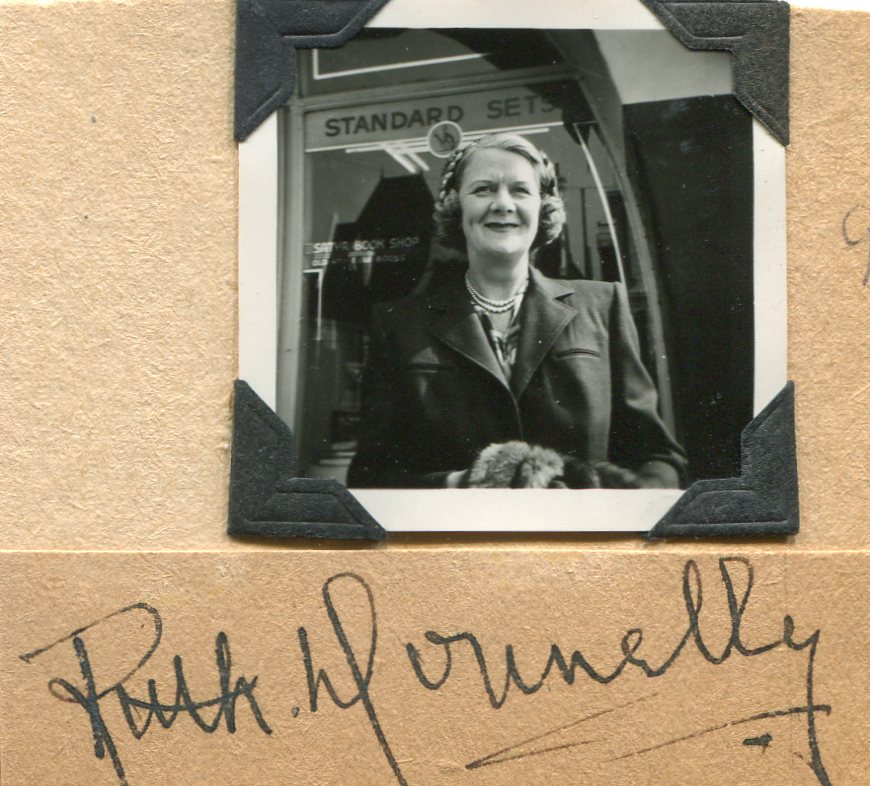 Ruth Donnelly was a grand character actress in American films during it's Golden Age. She was born in 1896 in Trenton, New Jersey of Irish stock. She began her stage career in 1913 in "The Quaker Girl". Her film career took off in the 1930's and her films included "Wonder Bar" in 1934 with Dolores Del Rio, "Mr Deeds Goes to Town", "My Little Chickadee" with W.C. Fields and Mae West and "Autumn Leaves" in 1956 with Joan Crawford and Cliff Robertson. She died in 1982.
IMDB entry:
Feisty, ebullient character comedienne who, for three decades, enlivened Hollywood films with her drollery and quick-fire repartee. The daughter of a newspaper editor and music critic, Ruth made her stage debut in the chorus of the touring production 'The Quaker Girl' in 1913. Four years later, she had made it to Broadway, playing a telephone operator in 'The Scrap of Paper' at the Criterion Theatre. She then appeared for ten months in the musical farce 'Going Up' (1917-18), which starred Frank Craven and a young Ed Begley. Some of her biggest comic successes were in plays by George M. Cohan, notably 'A Prince There Was' (1918-19) and 'The Meanest Man in the World' (1920-21).
Ruth appeared on screen, first in a small part in Rubber Heels (1927). Not until the Wall Street crash of 1929 was she tempted to pursue a career in Hollywood, rather than on Broadway. For most of her time in the movies, she played acidulous secretaries, wisecracking friends of the heroine, or shrewish wives. She gave excellent support as Mary Brian's domineering mother in Hard to Handle (1933) and was excellent as Edward G. Robinson's wife in the Runyonesque comedy A Slight Case of Murder (1938). There were many other good roles as comedy relief from Hands Across the Table (1935), withCarole Lombard to Mr. Deeds Goes to Town (1936),with Gary Cooper); and Mr. Smith Goes to Washington (1939),with James Stewart.. She was versatile enough to handle dramatic roles, playing a worldly nun in The Bells of St. Mary's (1945) and one of the asylum inmates of The Snake Pit (1948).
Except for a handful of TV guest appearances, Ruth essentially retired after her last film,The Way to the Gold (1957), and lived for the remainder of her life at the Wellington Hotel in Manhattan. She was for many years married to Basil de Guichard, an airline executive.
– IMDb Mini Biography By: I.S.Mowis
The above IMDB entry can also beaccessed online here.