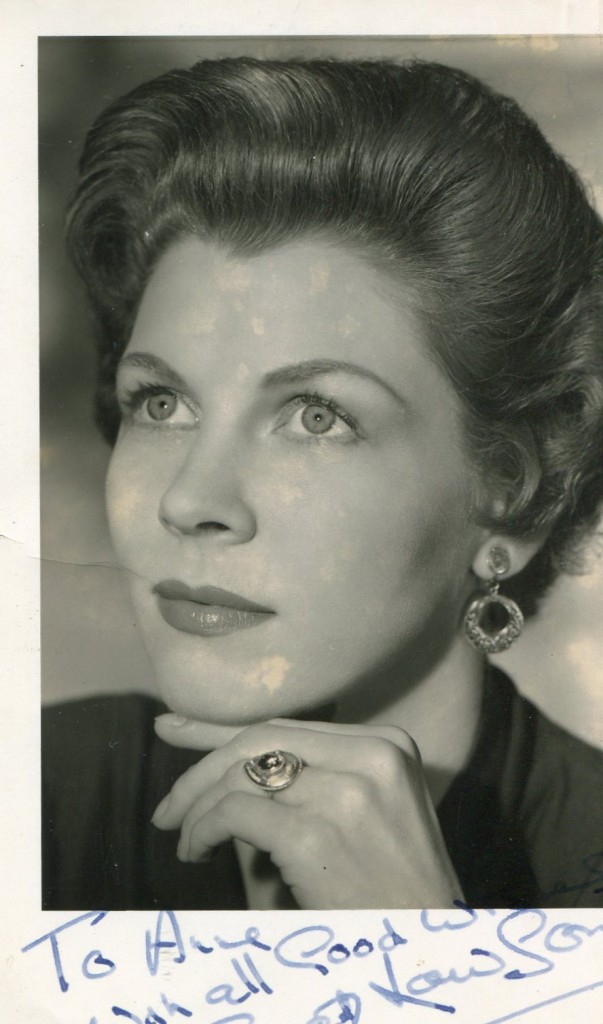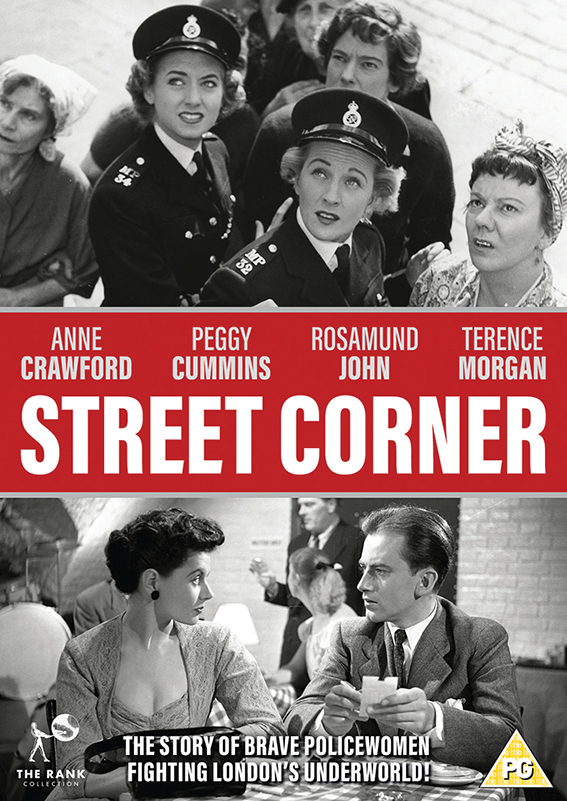 Sarah Lawson was born in 1928 in London.   She trained at the Webber Douglas Academy of Dramatic Art.   Her films include "The Browning Version" in 1951, "The World Ten Times Over" and "The Devil Rides Out" in 1968.   She replaced Googie Withers as the star of "Within These Walls".   She was married to Patrick Allen until his death.
Wikipedia entry:
Lawson is the youngest of three children born to Edith (née Monteith) and Noel John Charles Lawson (1887–1964), a naval officer who is of Irish Heritage.
Lawson trained at Webber Douglas Academy of Dramatic Art then worked in Perth, Ipswich, Felixstowe and London's West End. Films have included The Browning Version (1951), The Devil Rides Out, and The World Ten Times Over. Radio work included The Hostage, Inspector West, and Kind Sir.
Television work included, Time and the Conways, An Ideal Husband, Rupert of Hentzau, Corridors of Power, The White Guard, The Odd Man, The Trollenberg Terror and Zero One.
She made guest appearances on such series as The Avengers, The Saint, Gideon's Way and The Professionals and Danger Man. Her most significant TV work was in the Granada TV series "The Odd Man" starring Edwin Richfield and written by Scottish TV writer, Edward Boyd. "The Odd man" subsequently gave rise to "Inspector Rose" starring William Mervynas the eponymous Inspector. She also appeared as Russian spy Flo Mayhew in two episodes of the series Callan, starring Edward Woodward.
Among her most memorable film appearances was as Marie Eaton in Hammer's The Devil Rides Out (1968), in which her husband provided the dubbing for Australian actor Leon Greene. She and Allen also starred together in the science fiction thriller Night of the Big Heat (1966).
The above Wikipedia entry can also be accessed online here.
Sarah Lawson died in August 2023 at the age of 95.
The Guardian obituary in 2023:
Sarah Lawson obituary
Stage and screen actor who appeared in the 1968 film The Devil Rides Out and the ITV prison drama series Within These Walls
Anthony HaywardMon 28 Aug 2023 17.01 BST
Sarah Lawson, who has died aged 95 of cancer, was frequently referred to in later years as the wife of the actor Patrick Allen, but she forged her own career as a character player on screen and stage over four decades.
In 1968, horror fans saw her in The Devil Rides Out, giving one of Hammer Films' best female supporting performances. As Marie Eaton, niece of the Duc de Richleau, Christopher Lee's aristocrat battling a satanic coven, she brought great charisma to crucial scenes.
In one, Marie is hypnotised by the devil-worshippers' leader, played by Charles Gray, while in another, possessed by the spirit of Tanith (Niké Arrighi) – one of the group's apostles who is a victim of the Angel of Death – she utters a line from a mystic ritual in Tanith's voice, bringing her back to life and saving her own kidnapped daughter from ritualistic sacrifice.
The Devil Rides Out, directed by the horror maestro Terence Fisher, was one instance of Lawson outshining her real-life husband, who did not appear on screen, but who dubbed the actor Leon Greene's lines as the duke's friend rescuing Patrick Mower from occultists.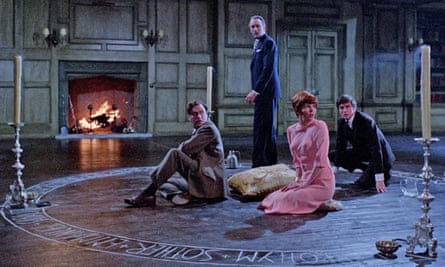 Later, on television in 1978, Lawson stepped into the prison governor's shoes originally filled by Googie Withers, then Katharine Blake, in Within These Walls. For this final series, she played Sarah Marshall – and said she was determined to bring "drive, enthusiasm and humour" to what could have been a starchy part in the drama set in a women's jail, the fictional Stone Park.
"I inject bits of fun myself," she said at the time. "For instance, as governor, I have to meet the prison administration staff every day – and I try to keep the conferences chirpy."
The nature of the story brought practical benefits for Lawson, a mother of two boys – although her explanation brings into focus the attitudes of the time. "The cast were mostly women with families," she said. "So we fixed the rehearsal schedules from one to six so we could have mornings free to do the laundry, shop and cook."
Crime was also at the centre of Lawson's most memorable part earlier in her TV career. In the second series of The Odd Man, in 1962, she was Judy Gardiner, wife of Steve, a theatrical agent-cum-sleuth, played by Edwin Richfield. After having a nightmare in which she is murdered, Judy is killed for real. Spookily, Lawson was back for the next series the following year as Judy's twin sister, Anne Braithwaite.
Sarah was born in London to Edith (nee Monteith), whose own acting ambitions were unfulfilled, and Noel Lawson, a naval officer. Her grandfather, Francis Wilfred Lawson, was a painter known for works such as Speaker's Procession, 1884, bringing to life Victorian parliamentarians.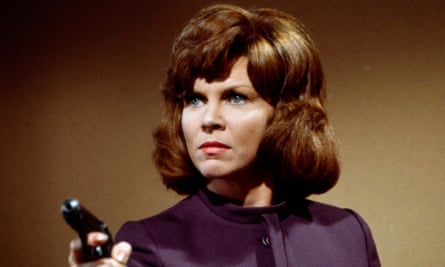 Brought up in Horsham, West Sussex, where she performed in productions at Herons Ghyll school, Lawson trained at the Webber Douglas Academy of Dramatic Art in London. After graduating in 1947, she went straight to the first Edinburgh fringe festival in the medieval mystery play Everyman.
Then, she joined the repertory company at Perth theatre (1948-49), first appearing as Lady Teazle in School for Scandal – a role usually taken by older actors. She had no desire to play ingenues, saying: "I know I'm not the tiny little girl type."
But it was as the juvenile lead, Madeleine, that she made her West End debut in Jean Cocteau's play Intimate Relations at the Strand (now Novello) theatre in 1951. Although she played Brenda Paulton in The Whole Truth, by Philip Mackie, at the Aldwych theatre (1955-56), Lawson concentrated on a screen career after breaking into films.
Her chance came with a small part in The Browning Version (1951), followed by an assured performance as a detective dealing with a Women's Royal Army Corps deserter in Street Corner (1953) and a comedy role as a Wren in You Know What Sailors Are (1954).
An early television part was Sarah Pilgrim in the sci-fi serial The Trollenberg Terror (1956-57). Among her almost 100 other small-screen roles were appearances in action series such as The Saint (in 1965), The Avengers (in 1966), Department S (in 1969) and The Persuaders! (in 1972).
She played Myra Gargan in the 1965 series Legend of Death, a reworking of the Greek myth of Theseus and the Minotaur in the labyrinth, and a Soviet spy in a 1972 episode of Callan.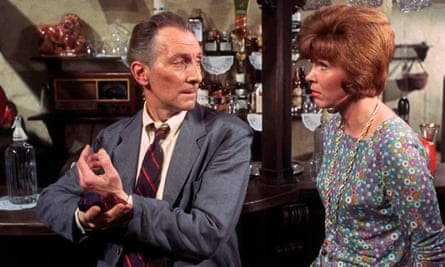 Directed by Fisher again, Lawson appeared with her husband in the sci-fi film thriller Night of the Big Heat (1967), in which they played inn owners on a remote island whose marriage is threatened by the arrival of his former lover. Although the tension is heightened by inexplicable, stifling mid-winter heat, the action is low-key, despite appearances by both Lee (as a scientist) and Peter Cushing (as a local doctor) investigating the invasion of the island by aliens.
Later, Lawson was offered a part in the BBC television expats soap Eldorado (1992-93) but had no wish to leave her London home for a year in Spain, and settled into retirement.
Lawson married Allen in 1960; he died in 2006. She is survived by their sons, Stephen and Stuart.
Sarah Elizabeth Lawson, actor, born 6 August 1928; died 18 August 2023