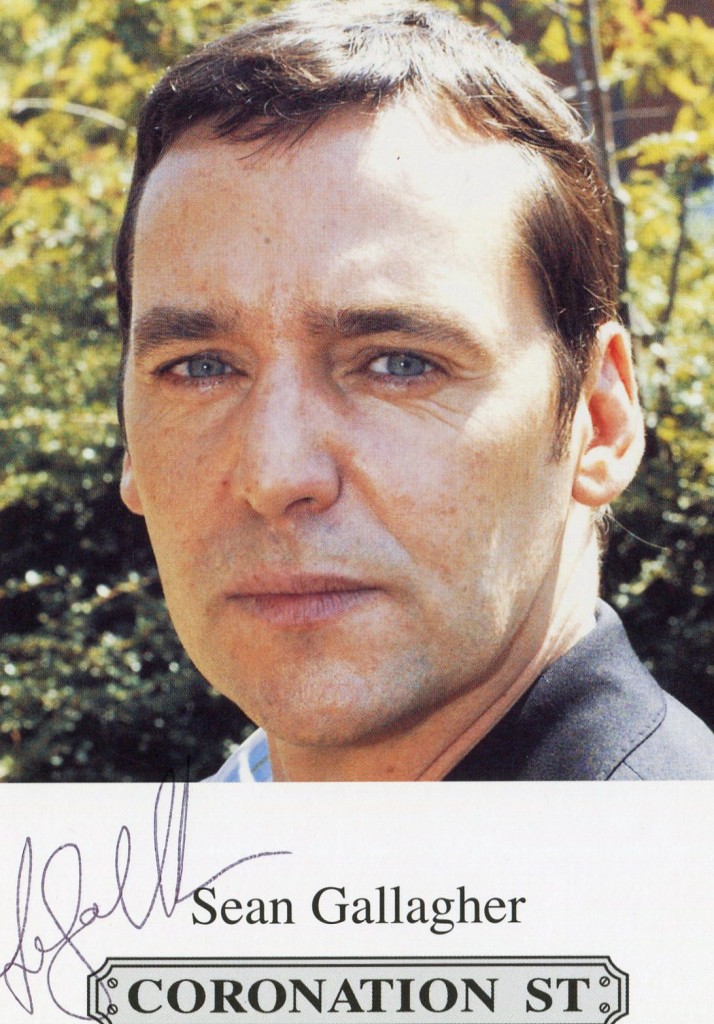 Sean Gallagher was born in 1965 in Luton. In 2006 he starred as Paul Connor in "Coronation Street". His other roles include Chip in "Doctor Who" with David Tennant and Mal Faith in TV's "Rock Rivals". His films include "Jock of the Bushveld" in 1992 and "Offending Angels" in 2000.
IMDB entry:
Of Irish and Danish ancestry
He is a skilled horseman and croupier.
Attended St Edmunds School in Canterbury.
Is a passionate anti-drugs campaigner. Is a member of Release.
Trained at the English and American Drama School, where he learnt to master several accents. Real accent is South London.
Was raised in rural Kent, initially trained as a groom and horseman.