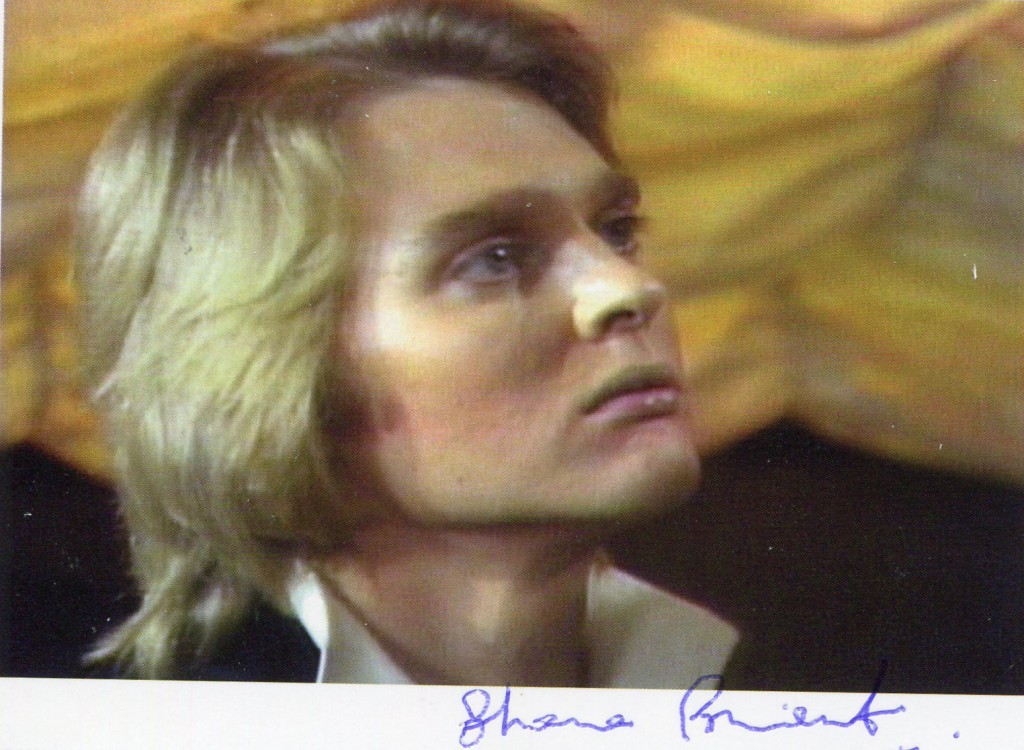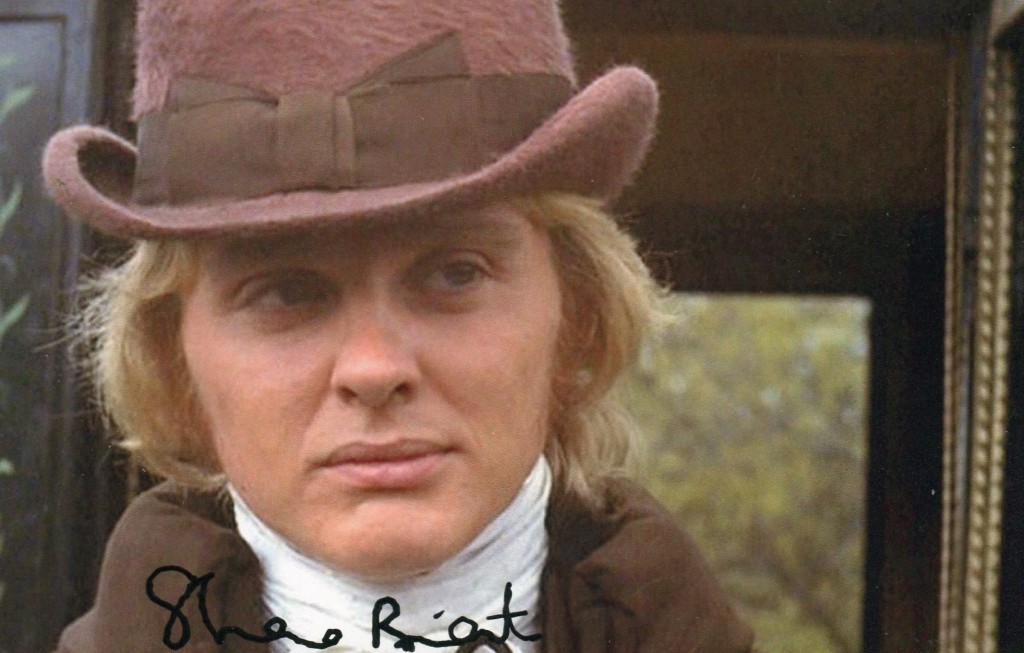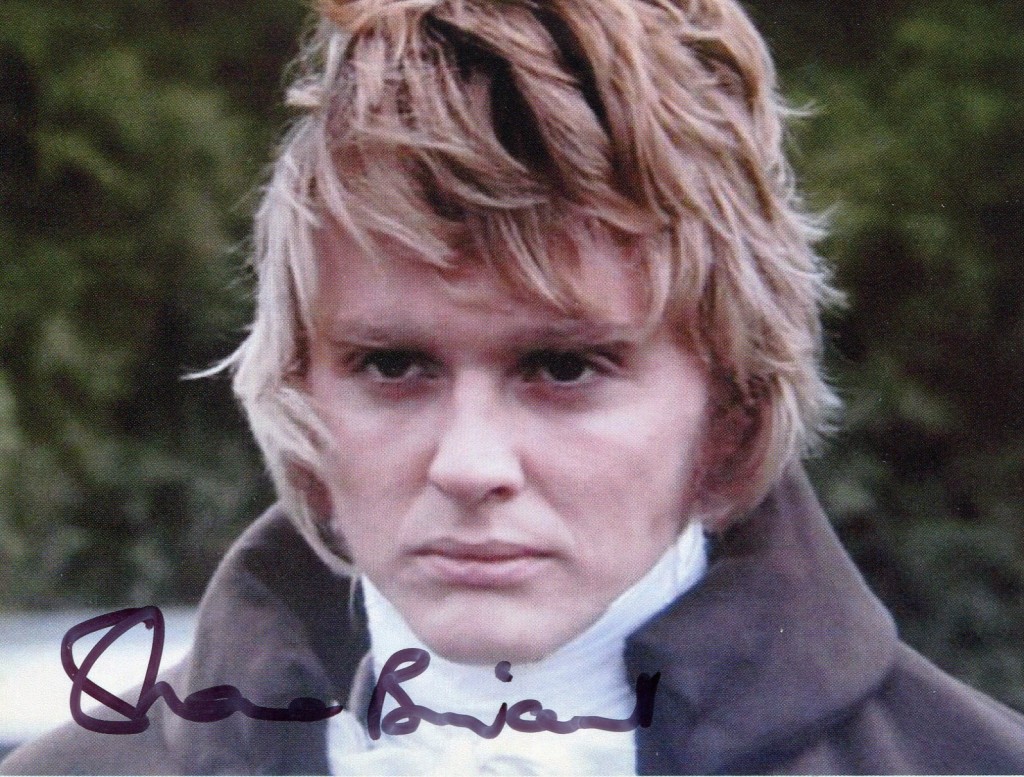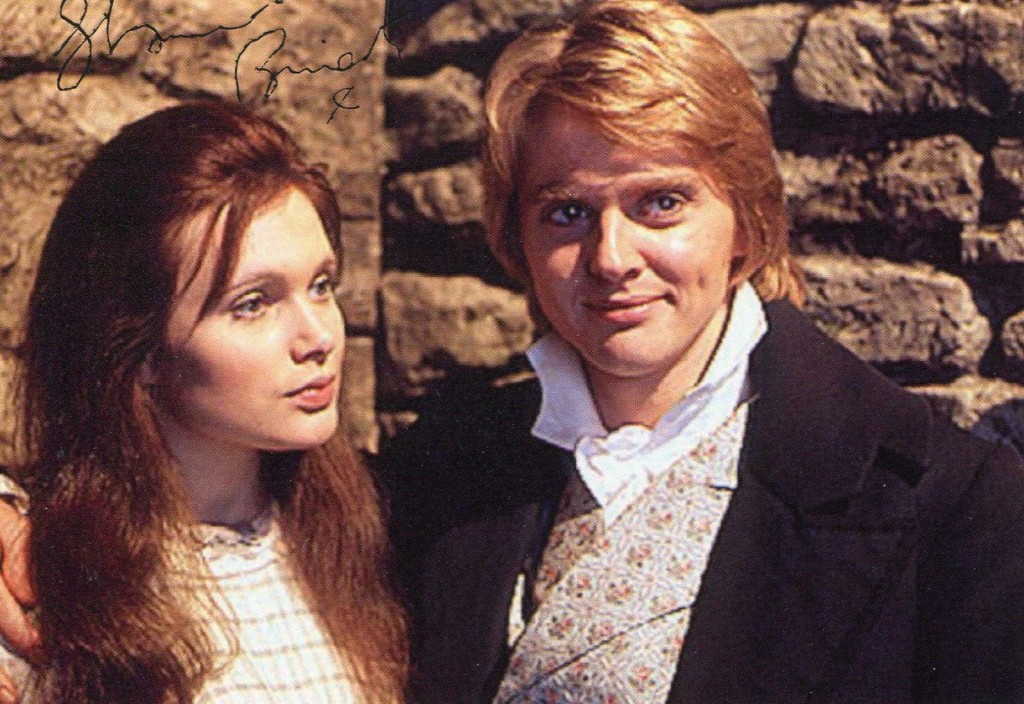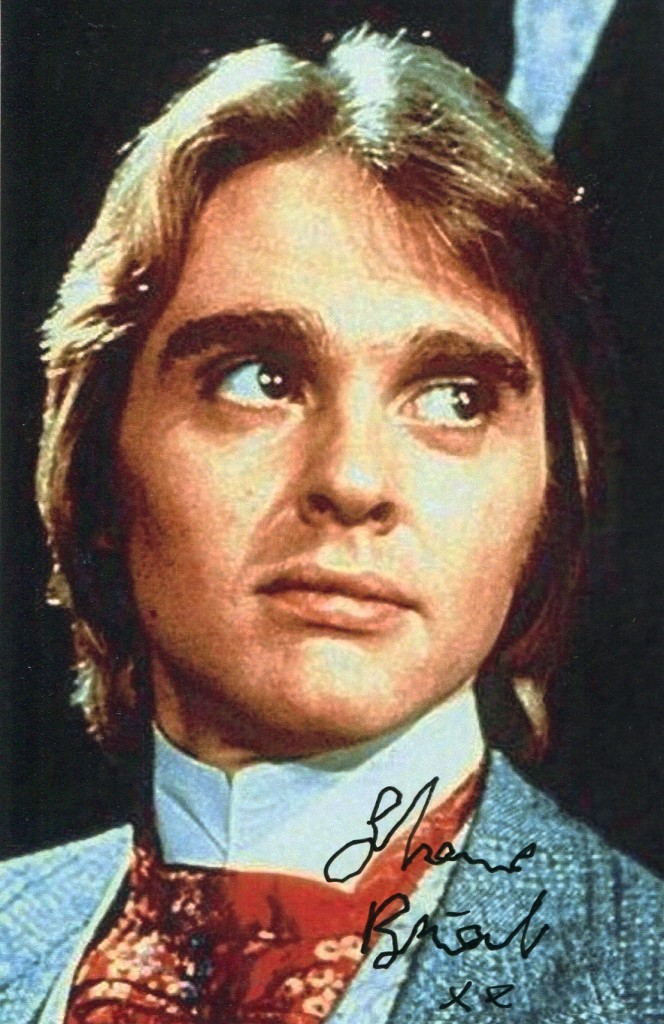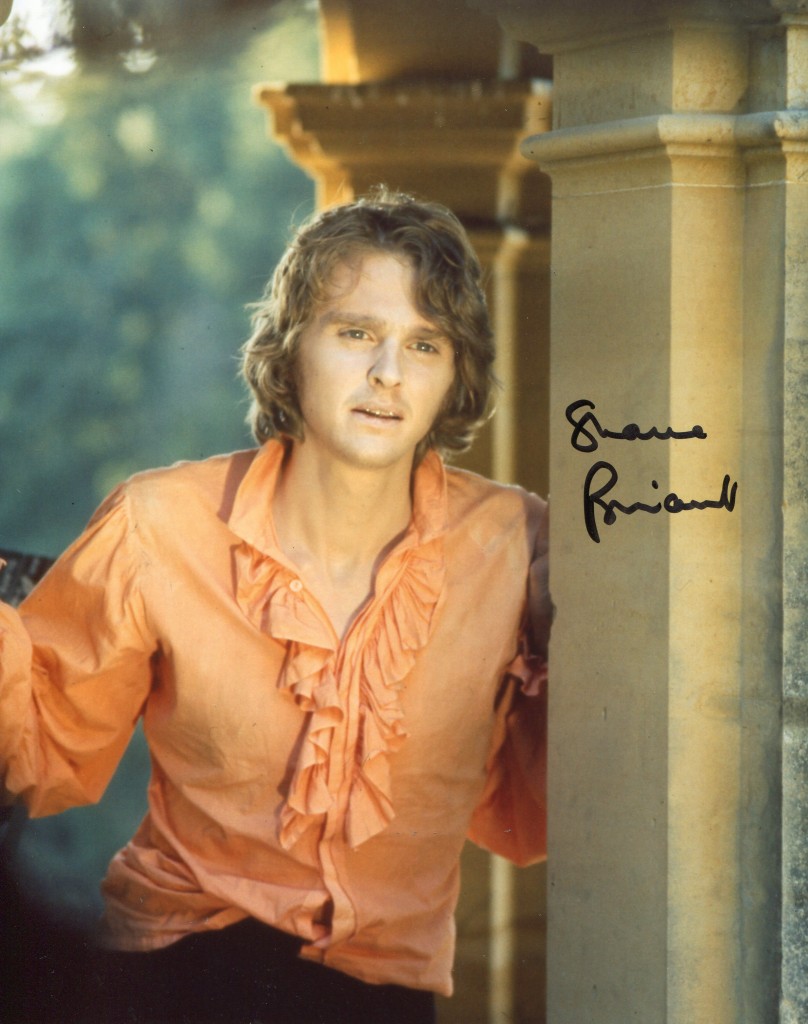 Shane Briant was born in London in 1946. He studied law at Trinity College in Dublin and made his acting debut in the city's Eblana Theatre in "Hamlet". In 1973 he signed a contract with Elstree Studios in London and made "Straight On Till Morning" with Tom Bell and Rita Tushingham and "Frankenstein and the Monster from Hell" amongst others. In more recent years his film work has been in New Zealand and Australia where he now lives. He is also a successful novelist.
IMDB entry:
Born in London, Shane Briant topped the Law School at Trinity College in Dublin, Ireland. Nominated by the London theatre critics as "Best Newcomer" in 1971, Briant has appeared in 32 features worldwide, most notably The Picture of Dorian Gray (1973), The Naked Civil Servant (1975), The Lighthorsemen (1987), John Huston's The MacKintosh Man (1973) and Lady Chatterley's Lover (1981). He is also a novelist, having had five books published in Australia: "The Webber Agenda", "The Chasen Catalyst", "Hitkids", "Bite of the Lotus" and his new best-selling thriller, "Graphic", which came out in 2005. The short film he wrote in 2005, A Message from Fallujah (2005), won "Best in the Fest" at the Los Angeles International Short Film Festival, and many other awards. He lives in Sydney, Australia, with his wife and cats. (sbriant@bigpond.net.au)
– IMDb Mini Biography By: Wendy Lycett
The above IMDB entry can also be accessed online here.
Shane Briant obituary in The Times in 2021.
Stalwart of Hammer horror films such as Frankenstein and the Monster from Hell who played his roles with unnerving sincerity
Shane Briant gave filmgoers a fright by doing something that his older Hammer colleagues rarely thought to do: he took his roles seriously. Eschewing the booming cackles of Christopher Lee, he opted for a more unnerving sincerity, specialising in ethereal, ingenuous young men, driven to villainy more by madness than malice. For all the plastic and fur in which the costume department clad its monsters, none looked scarier than the ill intent lurking in Briant's pouting lips and doe eyes.
In Demons of the Mind (1972) he played Emil, a young man whose father has imprisoned him for fear he would succumb to a hereditary insanity. Having escaped, he deliriously terrorises the townsfolk, particularly the women. Asked by a friend what his work for Hammer involved, he put on his poker face and replied, "I have to run after gorgeous girls, wrestle them to the ground, tear off their flimsy blouses and strangle them." "My god," said his friend, "that's what you do every day?" "More or less," he shrugged.
He played the boyfriend of a woman who does not realise he is a psychopath in Straight on Till Morning (1972), while in his final Hammer film, Frankenstein and the Monster From Hell (1974), he uncharacteristically played the hero, a young surgeon called Simon Helder, trapped in a prison, who realises that Victor Frankenstein is building a monster out of his dead inmates.
Briant and Yvonne Mitchell in Demons of the Mind (1972)
ALAMY
One day on set, the Monster from Hell, played by the future Darth Vader actor David Prowse (obituary, November 30, 2020), lumbered up and asked if he liked its costume. "I looked at him from head to toe," Briant recalled, "it looked like a hairy plastic Halloween suit. I looked at the feet. They were huge, gross, and very ugly, almost deformed. At least the feet were good, I thought to myself. I told him so."
There was a long pause, after which Prowse replied: "The feet are my own."
Shane Briant was born in London in 1946, the younger son of Elizabeth (née Nolan), a journalist whose career as an actress had been curtailed by the Second World War, and Keith, an author and poet who, after the war, became a public relations officer for the army on the Rhine. When Shane was a small boy the family lived in Bad Oeynhausen, a spa town in northern Germany, and for a time German was his first language. "Speak English, Shane!" his father would demand. He got what he requested when, having beckoned Shane down from his room to show him off at a cocktail party, Shane spoke his first words in English: "Vot you vont?"
He was five when the family returned to London, where they lived in an apartment overlooking Kew Gardens. Unlike his brother Dermot, a precocious if morose 11-year-old who would decorate his room with quotations from Nietzsche, Shane was "an average kid who wanted to play the guitar". As his years at Haileybury and Imperial Service College drew to a close, he sensed that he should abandon hopes of university and find a job to support his mother, who suffered from depression. His father had died when he was 16.
With Rita Tushingham in Straight on Till Morning (1972)
ALAMY
Yet his university dream was revived by the generosity of his mother's friend, a woman called Kit Adeane who provided the funds for him to take a place at Trinity College Dublin, to study law. In his final school report the headmaster wrote "he has the air of a dilettante. He will not get far." "Let's see how far I get," Briant remembered thinking. He joined the Trinity Players and a director who had seen him perform recommended him to play Hamlet in a TV series,Shakespeare for Schools, which led to him playing the role at the Eblana Theatre in Dublin. He performed with such poignancy that one audience member was heard to cry, "Oh Jeez, don't die Hamlet, don't feckin' die!"
Briant caught the eye of the director Vincent Dowling, who was staging a work of grand guignol called Children of the Wolf, and wanted him to take the role of Robin, a brain-damaged youth who stabs his mother to death. It was then that the door to the Hammer mansion creaked open. After his time there he took the titular role in a 1973 adaptation of The Picture of Dorian Gray for ABC, and could perhaps have sprung into a career in Hollywood, but chose instead to remain in Britain where, on a Battersea tennis court, he met his wife, Wendy Lycett, with whom he emigrated to Australia in 1982. Living in Sydney, he did much work for Australian and Kiwi television, as well as writing eight novels.
In 2011 he published an autobiography, Always the Bad Guy, in which he wrote: "I've been cast as dangerous people all my life, and I've always been happiest playing them. On the odd occasions I've played good guys, I've had to dig deep into my imagination . . . does this suggest that I am at heart a bad person? I hope not. I consider myself a pussycat at heart."
Shane Briant, actor, was born on August 17, 1946. He died after a long illness on May 27, 2021, aged 74