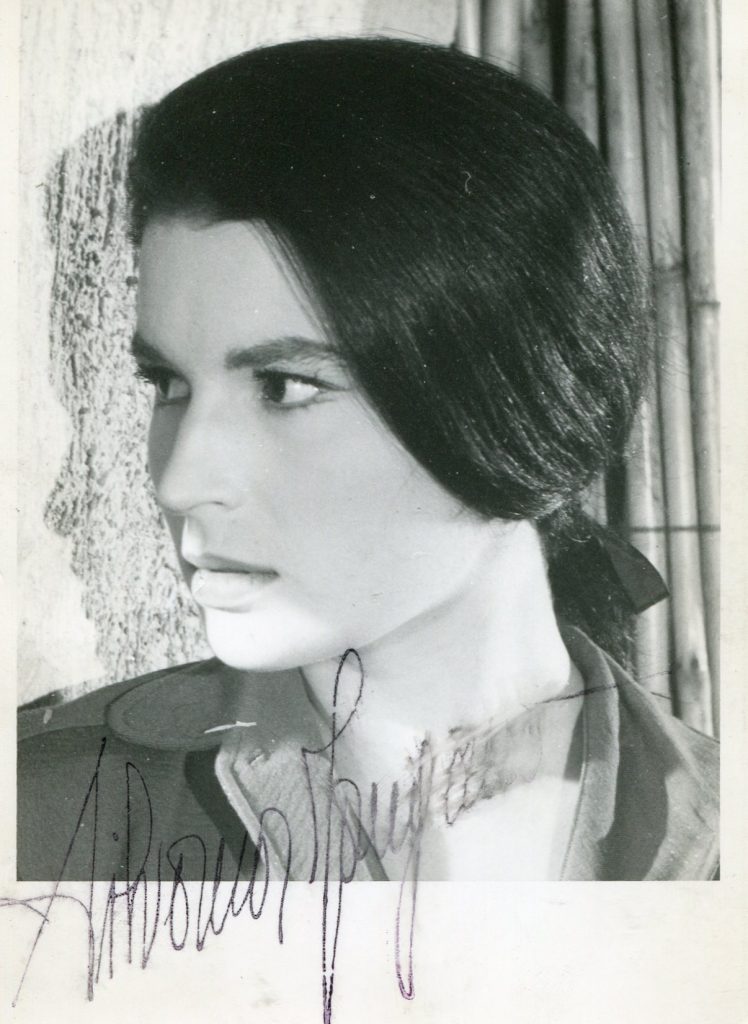 Silvana Mangano was born in Rome in 1930 of an English mother and an Italian father. She came to international fame for her role in "Bitter Rice" in 1939. Her other films include "Anna" in 1951, "Gold of Naples", "Mambo", "Death in Venice" and "Conversation Piece". She died in 1989.
TCM Overview:
Beautiful leading lady who came to international prominence as a struggling, scantily-clad peasant in Giuseppe De Santis' neorealist drama, "Bitter Rice" (1949). Mangano later proved her ability in films by such directors as Vittorio De Sica ("Gold of Naples" 1954), Pier Paolo Pasolini ("Teorema" 1968) and Luchino Visconti ("Death in Venice" 1971). She married producer Dino DeLaurentiis in 1949 and appeared in a number of his films, as well as one–"Dune" (1985)–produced by their daughter Raffaella DeLaurentiis.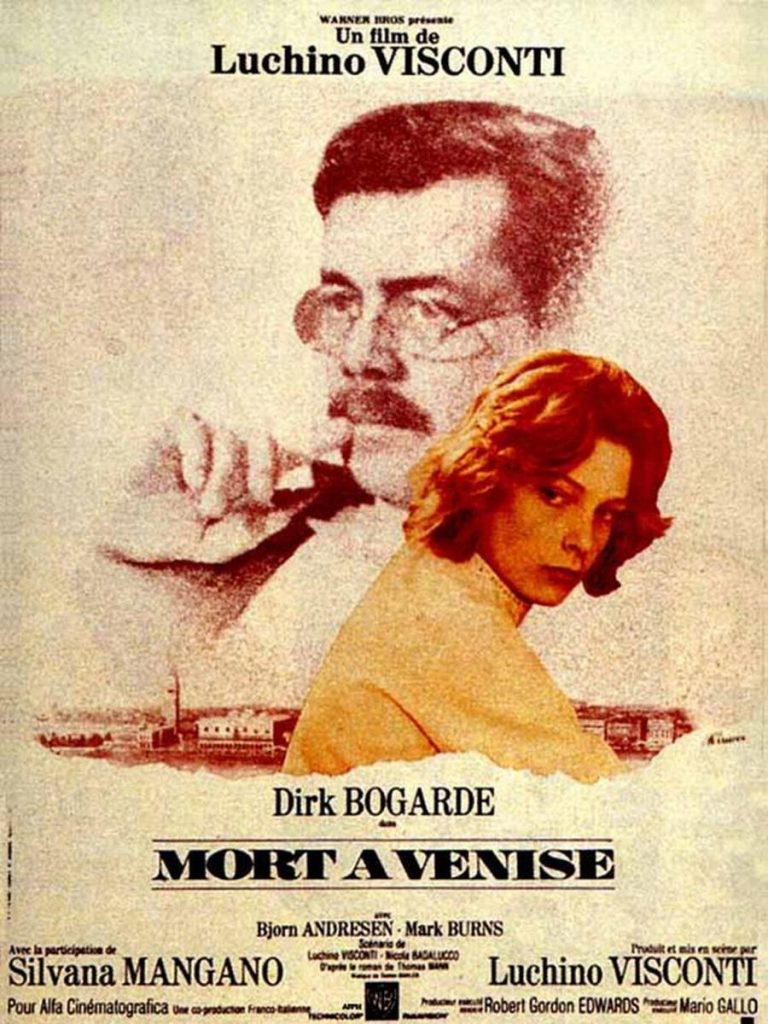 New York Times obituary in 1989:
Silvana Mangano, the Italian film actress who created a sensation as a passionately earthy peasant in "Bitter Rice" in 1948 and shaped increasingly compelling characterizations in later movies, died yesterday in Madrid. She was 59 years old and had been hospitalized in a coma for several days.
Representatives of the Luz Hospital in Madrid told The Associated Press that the actress had suffered a heart attack there during surgery for a tumor between her lungs. She had been suffering from cancer for several years.
Miss Mangano's three daughters, Veronica, Rafaella and Francesca, flew to Madrid to be with her, the Spanish National Radio reported. Federico, the actress's only son, died in a plane crash in 1981 while making a film in Alaska, prompting her to go into seclusion for several years.
Their father is Dino De Laurentiis, the producer whom Miss Mangano married in 1949 soon after the release of "Bitter Rice," his first international success. They avoided publicity in their private lives and seemed happy, but they separated in 1983 and began divorce proceedings last year. Made 30 Films
The actress worked with many of Italy's leading directors, including Alberto Lattuada, Vittorio De Sica, Pier Paolo Pasolini and Luchino Visconti, but she made only 30 films, preferring to spend time with her family.
Her roles included a sensitive prostitute in "Gold of Naples" (1954), a loveless movie goddess in "The Witches" (1967), a cool aristocrat in "Death in Venice" (1971) and the wealthy, rejected wife of Marcello Mastroianni in "Dark Eyes" (1987). Other films were "Ulysses" (as both Penelope and Circe, 1954), "Barabbas" (1961), "Oedipus Rex" (1967), "Ludwig" (1973) and "Conversation Piece" (1975).
Miss Mangano was born in Rome on April 21, 1930, one of four children of Amedeo Mangano, a railroad employee, and an Englishwoman, the former Ivy Webb. She studied dancing, won the title Miss Rome 1946 in a beauty contest, modeled and got minor parts in several movies before gaining the leading role in "Bitter Rice" as a lustful rice harvester in the Po Valley. Contrast to Private Life
Bosley Crowther of The New York Times reflected international approval in hailing her as a sensation. He said she embodied "Anna Magnani minus 15 years, Ingrid Bergman with a Latin disposition and Rita Hayworth plus 25 pounds."
David Thomson, the film historian and critic, said in recalling "Bitter Rice" that its social comment "was swamped by its popular elements, chief of which was Mangano, her skirts tucked up, standing in the rice fields and leaving no doubts in the viewer's mind."
Miss Mangano's sensual film image contrasted with her private life, in which she wore conservative clothes and no makeup. In her maturity, she was a cool, sculptured, high-fashion beauty whose penchants included tennis, horseback riding and well-prepared food.
Besides her children, survivors include two sisters, Patrizia and Natasha.
The hospital gave no information regarding funeral or memorial services. The Spanish national news agency EFE quoted a family representative as saying Miss Mangano's body would be cremated today and the remains sent to New York to be placed next to those of her son