Sinead Cusack.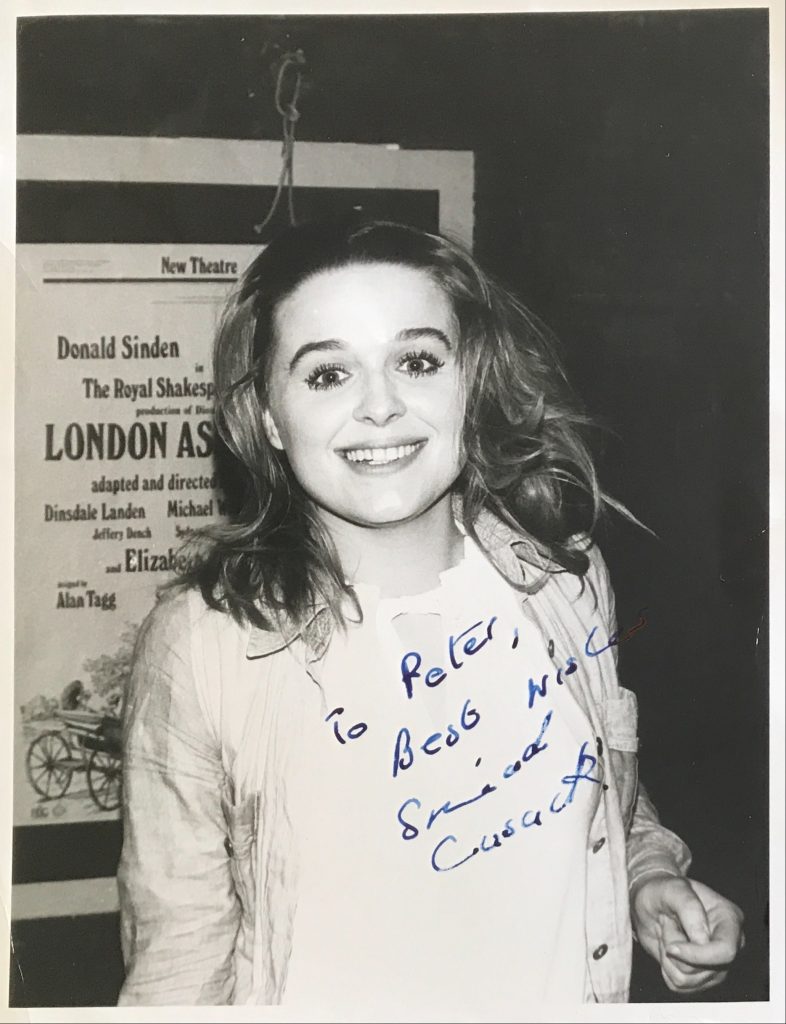 Sinead Cusack was born in 1948 in Dalkey in Co. Dublin. She is the daughter of actors Maureen & Cyril Cusack. She has a steller career on the stage. Her film credits include "Hoffman" opposite Peter Sellers in 1980, "Waterland" opposite her husband Jeremy Irons in 1992 and in 2006 John Boorman's "The Tiger's Tail" opposite Brendan Gleeson and Kim Catrell
TCM Overview:
This petite blonde stage-trained Irish actress is best-known for her work on the London stage with the Royal Shakespeare Company (RSC) and the Royal Court Theatre. The daughter of noted actor Cyril Cusack, she began her professional career at the famed Abbey Theater of Dublin. In the late 1960s, Cusack moved to London and soon thereafter began her collaboration with the RSC. She also made her feature debut with a small part in Clive Donner's "Alfred the Great" (1969). The next year, she starred opposite Peter Sellers in the small comedy "Hoffman" but for the better part of the next two decades, she concentrated on working in the theater.
Cusack has played leading Shakespearean roles in RSC and Royal Court productions of "Macbeth" (as Lady Macbeth), "The Taming of the Shrew" (as Kate) and "The Merchant of Venice" (as Portia). In 1984, she made her Broadway debut opposite Derek Jacobi in the repertory productions of "Much Ado About Nothing" (as Beatrice) and "Cyrano de Bergerac" (as Roxanne), earning a Tony nomination for her work in the former. Six years later, she returned to London's West End for an acclaimed production of "The Three Sisters", co-starring her father and her sisters Sorcha and Niamh.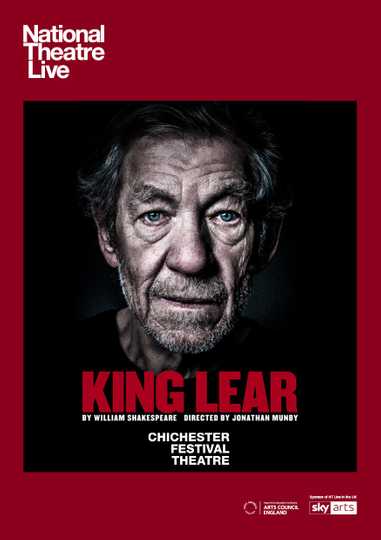 In the late 1980s, Cusack resumed her big screen career and has co-starred in a handful of mostly European-made features. Her American films have included "Rocket Gibraltar" and "Dublin Murders" (both 1988), while her other credits have included the fantasies "Venus Peter" (1989), "Waterland" (1992) with her husband Jeremy Irons, Les Blair's comedy "Bad Behaviour" (1993), opposite Stephen Rea, and the dramas "The Cement Garden" (1993) and "The Nephew" (lensed 1996). In Italy, she co-starred with Vanessa Redgrave and Johnathon Schaech in Franco Zeffirelli's "Sparrow" (1993) and again teamed with her Irons and Liv Tyler in Bernardo Bertolucci's "Stealing Beauty" (1996).
Cusack made her TV debut in 1970 playing Emily to her father's Barkis in a British production of "David Copperfield". She went to appear in several British-made TV-movies, including the thriller "The Eyes Have It" (1974), two "Quiller" mysteries, "Night of the Father" and "Price of Violence" (both 1975), in which she was cast as a detective's right-hand, "Twelfth Night" (1980), as Olivia, and "Cyrano de Bergerac" (1994), as Roxanne.
She and Irons both played supporting roles to Rosemary Harris' George Sand in the multi-part biography "Notorious Woman" (PBS, 1975) and "Tales from Hollywood" (PBS, 1992). More recently, Cusack was seen opposite Alan Bates in the BBC mystery "Oliver's Travels" (1996).
The above TCM overview can also be accessed online here.
.