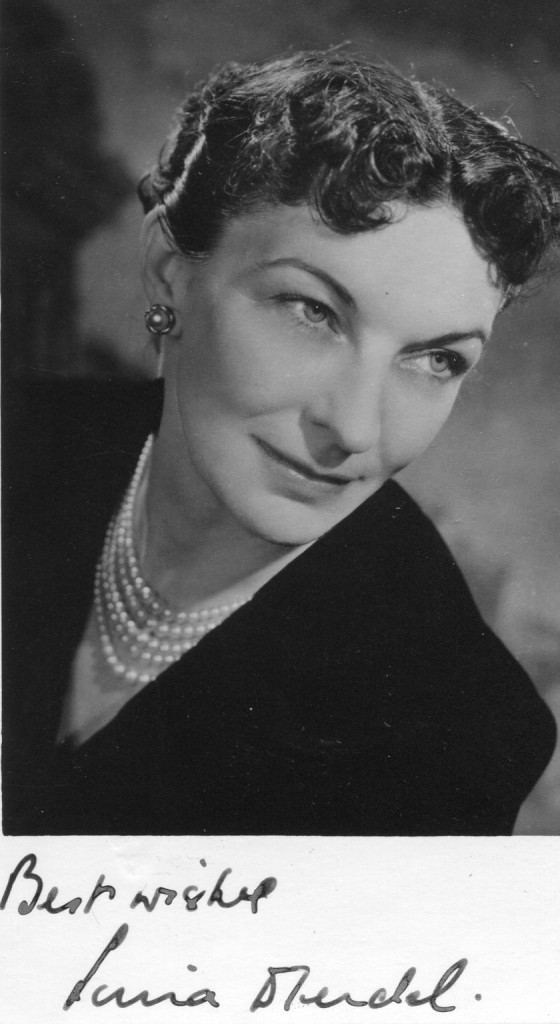 Sonia Dresdel was born in the East Riding of Yorkshire in 1909. Among her films are "While I Live", "The Fallen Idol", "The Clouded Yellow" with Jean Simmons and "Public Eye". She died in 1976.
IMDB entry:
Sharp-featured Shakespearean stage actress of commanding presence. She first made headlines on the London stage as "Hedda Gabbler" at the Westminster Theatre in 1943. Her subsequent roles confined her to intense or neurotic characters in classic plays, often at the Old Vic. On screen, she was typically cast as villainesses – most memorably as
Ralph Richardson
's evil wife in
The Fallen Idol
(1948). Her most productive period was in the early 1950's. She later declined a number of job offers she felt were unworthy of her talents and switched her attention to theatre management and direction.
The above IMDB entry can also be accessed online
here.