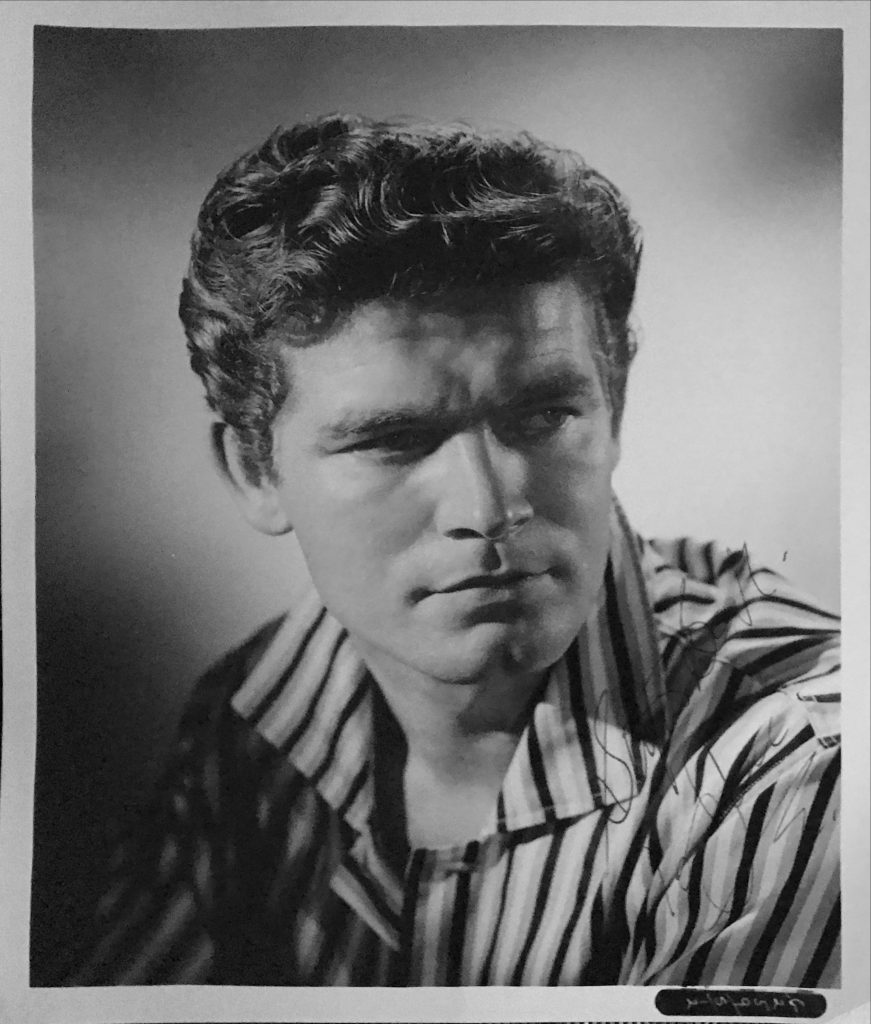 Stephen Boyd IMDB
Stephen Boyd is one of the most underappreciated of actors and his career is in definit need o f reappraisal. He was born in Northern Ireland in 1931
. He came to promincnce as an Irish spy in the 1956 thriller "The Man Who Never Was" with Clifton Webb and Gloria Grahame. He starred opposite some of the great leading ladies of the period e.g. Diana Dors in "An Alligator Named Daisy", "Brigitte Bardot in ""The Night Heaven Fell", Joan Collins in "Island in the Sun", Susan Hayward in "Woman Obsessed", Doris Day in "Jumb", Dolores Hart in "The Inspector", Sophia Loren in "The Fall of the Roman Empire" , Gina Lollobigida in "Imperial Venus" and Raquel Welch in "Fantastic Voyage".
His best remembered role was as Messala friend of "Ben-Hur" in 1959. It was a deeply shaded , nuanced performance for which he was nominated for an Oscar.

His last film was "The Squeeze" in 1977 where he played a hard-man gangster. He gave again a terrific performance although he looked much thinner that usual. He died of a heart attack in 1977 in California.

To view an interesting article on Stephen Boyd, please click here.
IMDB entry:
Stephen Boyd was born William Millar on July 4, 1931, at Glengormley, Northern Ireland, one of nine children of Martha Boyd and Canadian truck driver James Alexander Millar, who worked for Fleming's on Tomb Street in Belfast. He attended Glengormley & Ballyrobert primary school and then moved on to Ballyclare High School and studied bookkeeping at Hughes Commercial Academy.

In Ireland he worked in an insurance office and travel agency during the day and rehearsed with a semi-professional acting company at night during the week and weekends. He would eventually manage to be on the list for professional acting companies to call him when they had a role. He joined the Ulster Theatre Group and was a leading man with that company for three years, playing all kinds of roles.
He did quite a bit of radio work in between as well, but then decided it was distracting him from acting and completely surrendered to his passion. Eventually he went to London as an understudy in an Irish play that was being given there, "The Passing Day".
In England he became very ill and was in and out of work, supplementing his acting assignments with odd jobs such as waiting in a cafeteria, doorman at the Odeon Theatre and even busking on the streets of London. Even as things turned for the worst, he would always write back to his mother that all was well and things were moving along so as not to alarm her in any way or make her worry.

Sir Michael Redgrave discovered him one night at the Odeon Theatre and arranged an introduction to the Windsor Repertory Company. The Arts Council of Great Britain was looking for a leading man and part-time director for the only major repertory company that was left in England,
The Arts Council Midland Theatre Company, and he got the job. During his stay in England he went into television with the BBC, and for 18 months he was in every big play on TV. One of the major roles in his early career was the one in the play "Barnett's Folly", which he himself ranked as one of his favorites.
In 1956 he signed a seven-year contract with 20th Century-Fox. This led to his first film role, as an IRA member spying for the Nazis in The Man Who Never Was (1956), a job he was offered by legendary producer Alexander Korda. William Wyler was so struck by Boyd's performance in that film that he asked Fox to loan him Boyd, resulting in his being cast in what is probably his most famous role, that of Messala in the classic Ben-Hur (1959) opposite Charlton Heston.
He received a Golden Globe award for his work on that film but was surprisingly bypassed on Oscar night. Still under contract with Fox, Boyd waited around to play the role of Marc Anthony in Cleopatra (1963) oppositeElizabeth Taylor.
However, Taylor became so seriously ill that the production was delayed for months, which caused Boyd and other actors to withdraw from the film and move on to other projects.
Boyd made several films under contract before going independent. One of the highlights was Fantastic Voyage (1966), a science-fiction film about a crew of scientists miniaturized and injected into the human body as if in inner space. He also received a nomination for his role of Insp. Jongman in Lisa (1962) (aka "The Inspector") co-starring with Dolores Hart.
Boyd's Hollywood career began to fade by the late 1960s as he started to spend more time in Europe, where he seemed to find better roles more suited to his interests.
When he went independent it was obvious that he took on roles that spoke to him rather than just taking on assignments for the money, and several of the projects he undertook were, at the time, quite controversial, such as Slaves (1969) and Carter's Army (1970).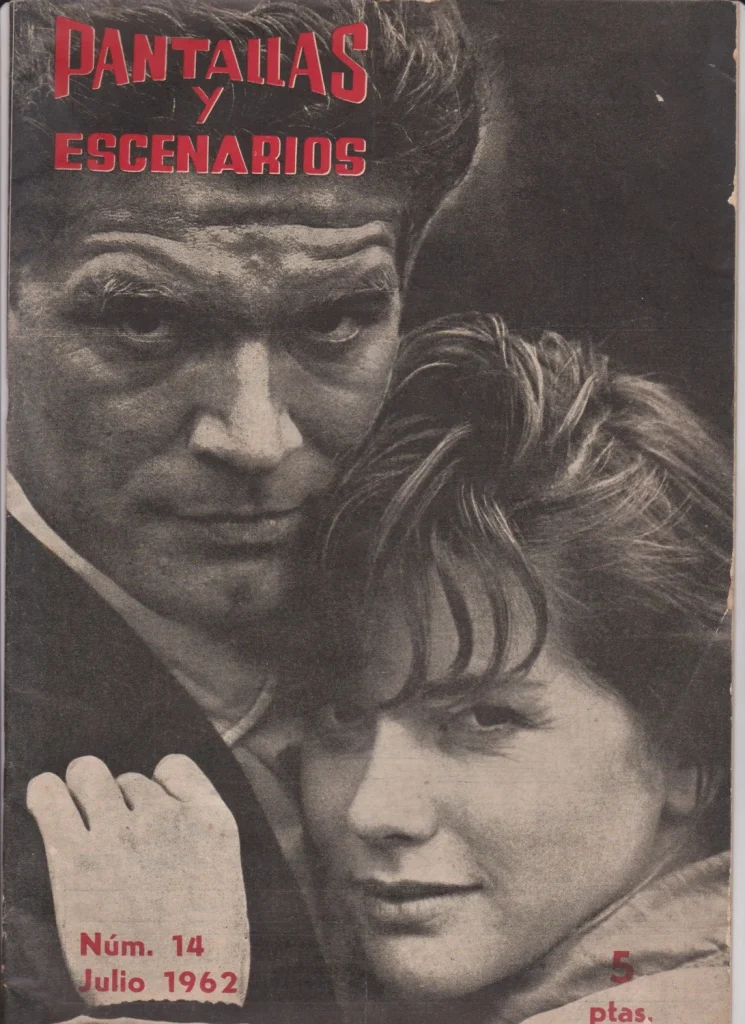 Boyd chose his roles based solely on character development and the value of the story that was told to the public, and never based on monetary compensation or peer pressure.
Although at the height of his career he was considered one of Hollywood's leading men, he never forgot where he came from, and always reminded everyone that he was, first and foremost, an Irishman.

When the money started coming in, one of the first things he did was to ensure that his family was taken care of. He was particularly close to his mother Martha and his brother Alex.
Boyd was married twice, the first time in 1958 to Italian-born MCA executive Mariella di Sarzana, but that only lasted (officially) during the filming of "Ben Hur".
His second marriage was to Elizabeth Mills, secretary at the British Arts Council and a friend since 1955. Liz Mills followed Boyd to the US in the late 1950s and was his personal assistant and secretary for years before they married, about ten months before his death on June 2, 1977, in Northridge, California, from a massive heart attack while playing golf – one of his favorite pastimes
Park in Chatsworth, California. It was a terrible loss, just as he seemed to be making a comeback with his recent roles in the series Hawaii Five-O (1968) and the English movieThe Squeeze (1977).
.
It is a real tragedy to see that a man who was so passionate about his work, who wanted nothing but to tell a story with character, a man who was ahead of his time in many ways ended up being overlooked by many of his peers.
One fact remains about Stephen Boyd, however–his fans are still passionate about his work to this day, almost 30 years after his death, and one has to wonder if he ever realized that perhaps in some way he achieved the goal he set out for himself: to entertain the public and draw attention to the true art of acting while maintaining glamor as he defined it by remaining himself a mystery.– IMDb Mini Biography By: Brigitte Ivory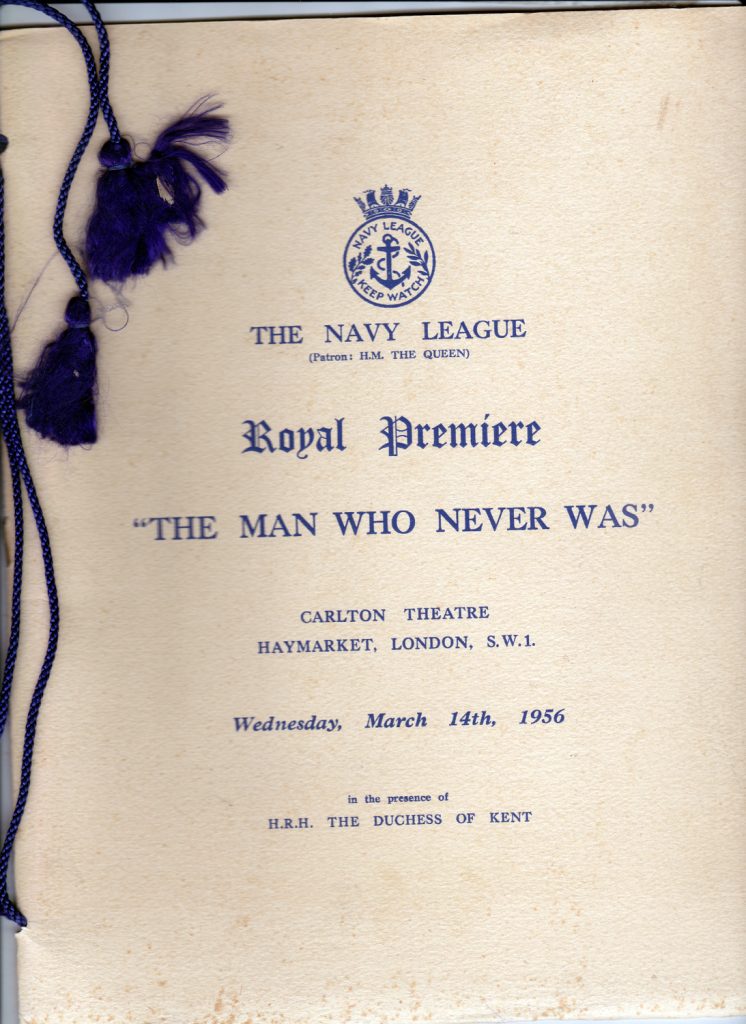 Dictionary of Irish biography:
Boyd, Stephen (1928–77), actor, was born William Millar 4 July 1928 at Glengormley near Belfast. He took his mother's maiden name for the stage, and became a US citizen under that name in 1963. He began acting with the Carnmoney Amateur Dramatic Society, making his professional stage debut at the age of 16 before graduating to the Ulster Theatre Group. His voice became familiar as the RUC man in BBC Northern Ireland's long-running radio series 'The McCooeys'. After a short spell in Canada he worked in England, making an uncertain living in repertory theatre and securing an occasional television part. While working as a doorman at the Odeon cinema in Leicester Square, he secured an introduction to the director Alexander Korda, who gave him a contract with his London Film Company. He made his largely unnoticed screen debut in the comedy An alligator named Daisy (1955), followed by Hell in Korea (1956). After Korda's death he moved to Twentieth Century Fox and secured a major part in the western The bravadoes (1958). Dark and strikingly handsome, he was noticed by William Wyler, who cast him as Messala in Ben-Hur (1959). His portrayal of Messala, Ben-Hur's Roman boyhood friend turned mortal enemy, won him a Golden Globe from the Hollywood Foreign Press Association and made him an international star. In the famous chariot race Boyd and Charlton Heston did almost all their own driving. During the 1960s he appeared in several historical epics, mostly of dubious quality, and none of these performances came close to matching his impressively sinister Messala. Other than Messala, perhaps his best performance was as the actor whose rapid rise is followed by an equally rapid decline in The Oscar (1966). Frustrated at being offered poor roles and at his lack of artistic control, he founded his own film production company in 1973. Altogether he appeared in forty-two films, mostly playing villains, despite his good looks. Among the more notable were The big gamble (1960), filmed partly on location in Dublin; Shalako (1968), a western in which he co-starred with Sean Connery and Brigitte Bardot; and his last film, a British thriller, The squeeze (1977), in which he played a Belfast gangster. The Irish Times described him as 'the nearest thing to a Hollywood star this island has produced since Barry Fitzgerald(qv)'. He died 2 June 1977 from a heart attack while playing golf with his wife Elizabeth at Northridge, California