Steve Reeves obituary in "The Guardian" in 2000.
New of the death – at the age of 74 – of Steve Reeves, the American body-building champion and star of 1950s mythological movies like Hercules, termed his films "European-made". They were, in fact, "Italian-made", though they made him the highest-paid European star of the time.
His first film, made in Rome in 1957 by the director Pietro Francisci, and called in Italian Le Fatiche di Ercole (The Labours Of Hercules), was to launch a box-office genre for the Italian cinema, much as with spaghetti westerns a few years later.
Ironically, Reeves came close to becoming the symbol of that second cult genre too. When Mario Bonnard, the director making The Last Days Of Pompeii in 1959, fell ill during shooting, the film was finished by Sergio Leone, who, watching Reeves at work as the centurion, thought seriously of casting him as the nameless cowboy in A Fistful Of Dollars.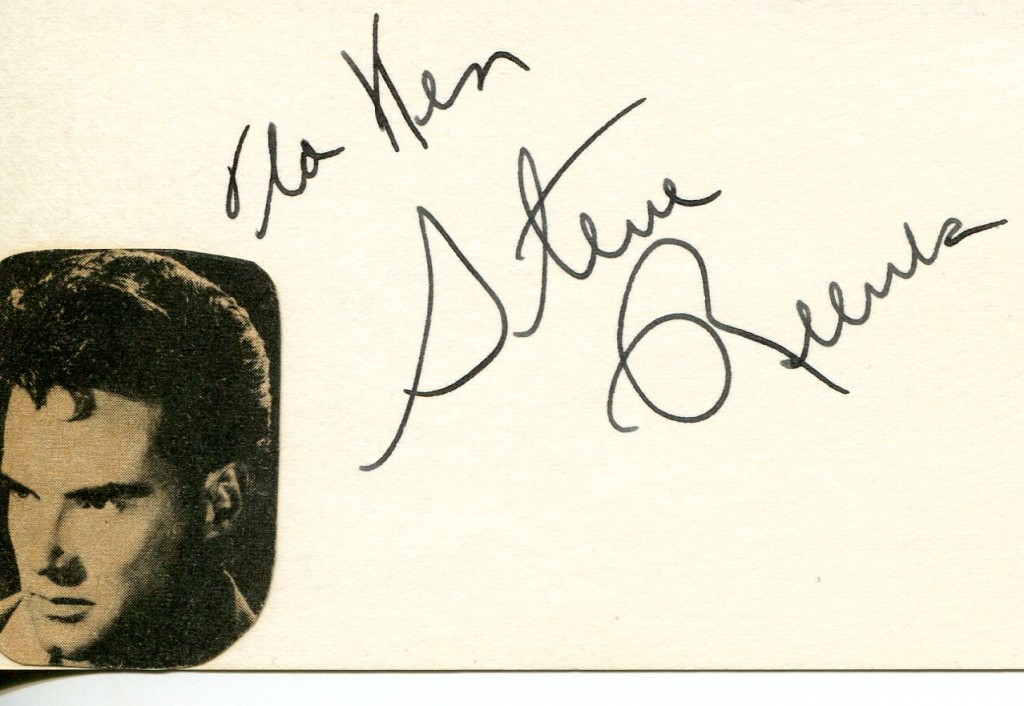 Reeves later told an Italian journalist: "I turned the part down because it seemed to me impossible that the Italians could make a western. I was wrong. And Clint Eastwood was perfect for the part." Reeves also said that he had been offered the part of James Bond before Sean Connery.
Even though he was born in Montana, the same state as his childhood hero Gary Cooper, the young Reeves never aspired to become an actor; indeed, most of the Italian directors who worked with him thought he never became one. It was, of course, his muscles that made him famous.
He won the Mr America title in 1947, when he was 21, and followed it up by becoming, first, Mr World, and then Mr Universe (twice, in 1948 and 1950). He was tested by De Mille for the lead in Samson And Delilah, but apparently Victor Mature was preferred.
A photo of Reeves, as the young Mr Universe, reached Francisci's casting desk when he was preparing the Hercules film in 1957. There was an illustrious precedent for putting muscles before acting talent in casting mythological heroes.
What is generally considered the first masterpiece in cinema history, Pastrone's Cabiria (1914), featured a strongman character, Maciste, whose name was invented by the poet Gabriele d'Annunzio. He was played by a docker from Genoa.
The idea of returning to the mythological genre had come from scriptwriter Ennio de Concini, who had great difficulty finding a producer. I remember being summoned to a press conference in Rome when Reeves arrived to start filming. None of us journalists had ever heard of him, and didn't think he would make a good story.
The projected film seemed like a potboiler, and it only became a cult event when the enterprising American producer, Joe Levine, bought it, dubbed it into English and spent $1m launching it in the US – it made him a fortune.
The market soon became saturated with imitations, and both ancient history and mythology were ransacked for muscular heroes. Reeves himself became the muscle-man most in demand, but as his salary increased proportionately, producers were signing up anybody who had won a bodybuilding contest.
Most of them had even less acting potential than Reeves, but a former Tarzan, Gordon Scott, was his top competitor. They appeared together in Romulus And Remus, made in 1962 by Sergio Corbucci, one of the best genre directors of Cine Città. Corbucci said that Reeves's muscles "seemed made of cornflour", and that when he had to lift actress Virna Lisi in the air (she couldn't have weighed more than 50 kilos), he dropped her. During that film, Reeves left Scott with a broken nose, although apparently by accident.
During the filming of The Last Days Of Pompeii, Reeves dislocated his shoulder when his chariot slammed into a tree, but he continued working in Italy and was to star in 18 films over the next decade. Among his pictures was an off-beat Thief Of Baghdad, directed in 1960 by the documentarist Bruno Vailati. Although he'd missed out on A Fistful Of Dollars, he did do a western in 1968, his last film before returning to America, A Long Ride From Hell.
Reeves married his secretary, Aline, and they settled on a ranch in California, where he bred horses. He continued to take an interest in fitness, wrote a workout guide, Building The Classic Physique The Natural Way, and instructed others in bodybuilding, which he believed could help youngsters turn away from drugs.
His wife died in 1989.
Steve Reeves, bodybuilder and actor, born January 21 1926; died May 1 2000