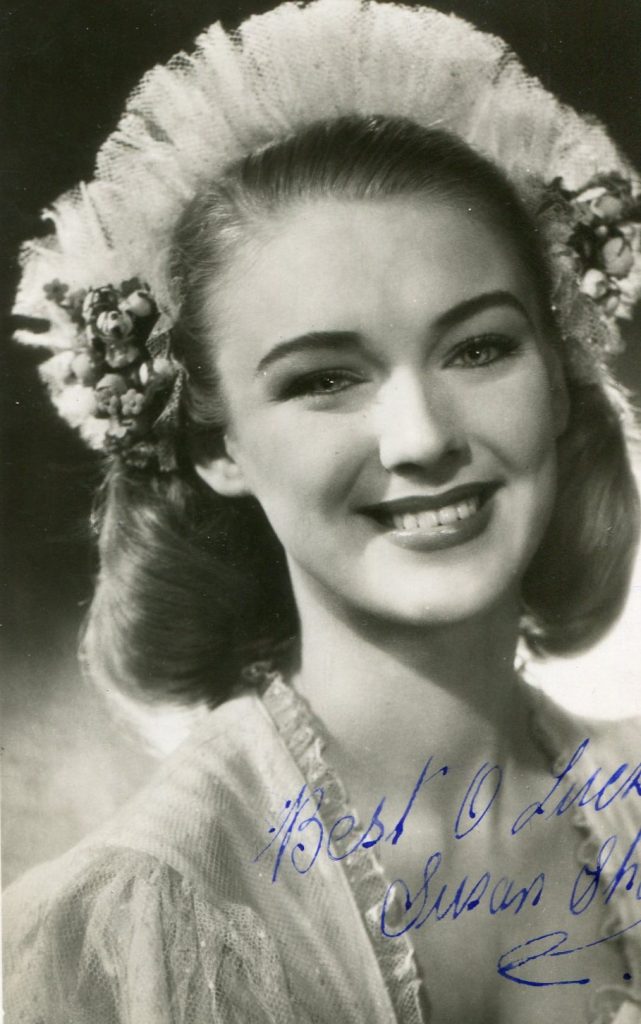 Susan Shaw was born in 1929 in London.   In 1946 she was awarded a contract with J. Arthur Rank and her films include "London Town", "It Always Rains On Sundays", "Holiday Camp" and "My Brother's Keeper".   Her husband was the actor Bonar Colleano.   She died in 1978.
The above IMDB entry can also be accessed online here.
IMDB entry:
The lovely blonde actress, Susan Shaw, was groomed by the Rank Organisation in England for a career in film in the 40s and 50s. She was born on August 29, 1929 in West Norwood, England. Susan was at her best when cast in a role as a pretty young slip of a girl with her nose in the air. After a marriage to actor Albert Lieven, with whom she had a daughter, Susan married the American actor Bonar Colleano, known for his roles as the wisecracking Yank in British films. The two made a handsome couple, Susan with her petite blondeness and Bonar with his loud mouth and dark good looks. They had a child together, actor Mark Colleano, in 1955, before her husband suddenly died in a tragic road accident in 1958. After Bonar died, she was never the same and spent most of her life battling a drinking problem until her death in 1978. Her husband's mother became the legal guardian of her little boy and groomed him for an acting career. As a child star, Mark went on to star opposite Rock Hudson in "Hornet's Nest", as a 14-year-old Italian youth.