Tania Mallet was one of the top models in Britain in the 1960's. She was born in 1941 in Blackpool. She only made one major films but is remembered fondely for her role as Tilly Masterson, sister of Jill Masterson (Shirley Eaton) in the best James Bond of all "Goldfinger" in 1964 opposite Sean Connery. Ms Mallet died in 2019 aged 77.
IMDB entry:
Tania Mallet was born in the seaside resort of Blackpool, England. She took a course at Lucy Clayton's School Of Modelling, and started working as a model at just 16 years old.
In 1963 she was considered for the role of the lead Bond girl in From Russia with Love(1963) , but she didn't get it. However, the following year she was cast in the next Bond film, Goldfinger (1964) , playing the ill-fated, Tilly Masterson. She agreed to appear in "Goldfinger" as an experiment. She was earning £2,000 a week as a model, and after much bargaining managed to secure only £150 a week as her fee for the film. She claimed that she could not afford to continue working as an actress, because she was earning more as a model.
Tania had mixed feelings about her time on "Goldfinger". Filming was fun, but in her personal life her long-time boyfriend had died at the same time. She took a couple of other tiny roles in smaller films, including Michael Winner's The Girl-Getters (1964) but had no desire to pursue a career as an actress. She is married to her second husband. She continues to attend Bond events and autographs her photographs at these events.
– IMDb Mini Biography By: Ramstep
The above IMDB entry can also be accessed online here.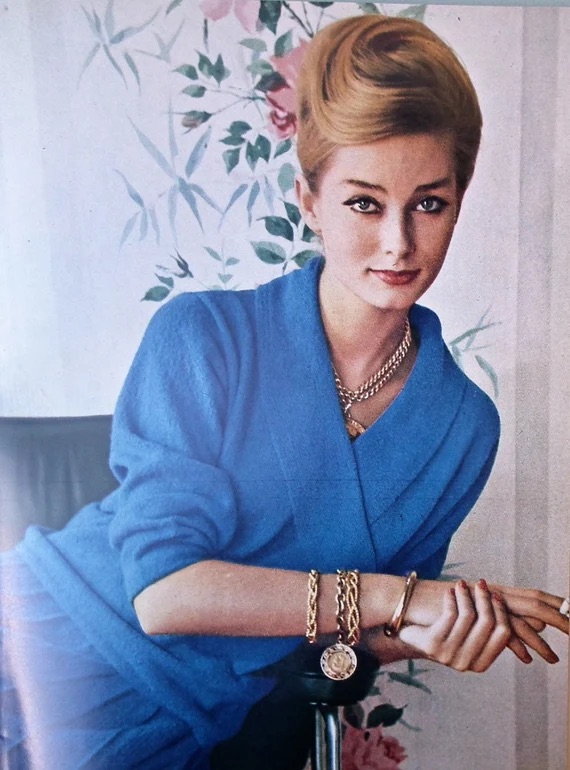 ''The Times" obituary in 2019.
Standing against the dramatic backdrop of the Furka Pass, high in the Swiss Alps, Tania Mallet looked so prim and proper in her white blouse and sensible skirt that she might have passed muster as Julie Andrews's understudy in The Sound of Music.
The wholesome image was only marred by the telescopic rifle in her right hand, for her mission as Tilly Masterson in the 1964 James Bond film Goldfinger was murderous.
One of three Bond girls in the film, Mallet was cast as the avenging sister of Jill Masterson (played by Shirley Eaton), aide-de-camp to the film's eponymous villain who, after being seduced by Sean Connery's Bond, is painted gold as a punishment for betraying her boss and dies from "skin suffocation".
After tracking Goldfinger down to Switzerland, Tilly fails to kill her prey and meets her own grisly end, courtesy of an accurate throw of Oddjob's hat with sharpened steel rim.
After this flirtation with Hollywood stardom she returned to the better-paid job of modelling for glossy fashion magazines such as Vogue and Harpers & Queen. The decision to walk away from a film career was entirely her own. At the time she was earning up to £1,000 a week as a model.
"The money was dreadful," she said of her brief time as a Bond girl. "Originally I was offered £50 per week, which I managed to push up to £150. But even so I earned more than that in a day modelling, so the six months I was retained to work on Goldfinger were a real sacrifice."
She was born in Blackpool, Lancashire, in 1941. Her father, Henry Mallet, was a successful car salesman. Olga (née Mironoff), her Russian mother, was a chorus girl whose father had been a colonel in the Imperial Russian Army. He was in Britain to negotiate an arms deal when the Russian Revolution broke out and he and his family were stranded and unable to return home.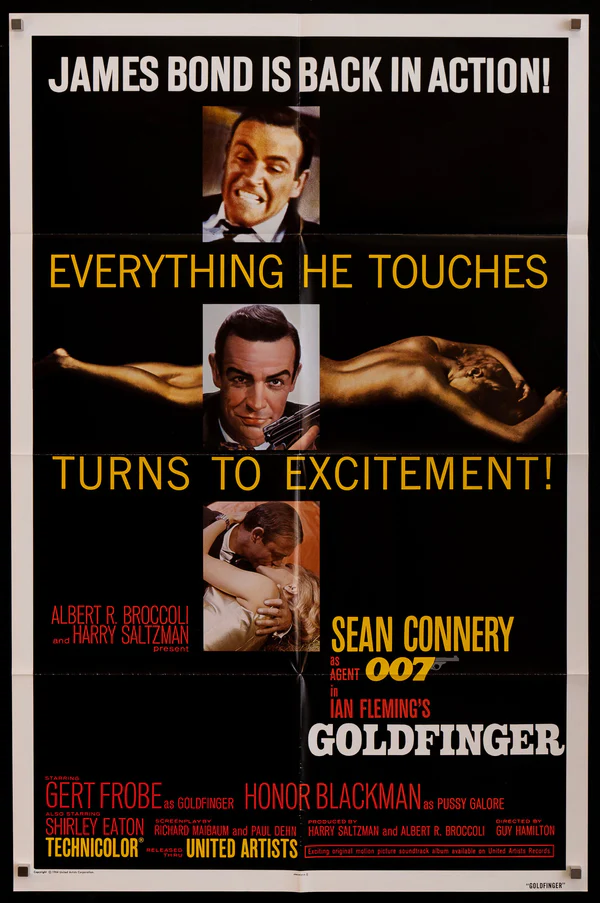 The story grew more colourful after Tania's parents divorced and her mother married George Dawson, the controversial property magnate who served a prison sentence for fraud. Her mother's brother, Vasily Mironoff, was the father of Helen Mirren, making them first cousins. Mirren wrote in her autobiography that her "impossibly beautiful and kind" cousin had "survived this extraordinary upbringing and came out miraculously a loyal and generous person", who supported her mother financially and paid for her brothers' education.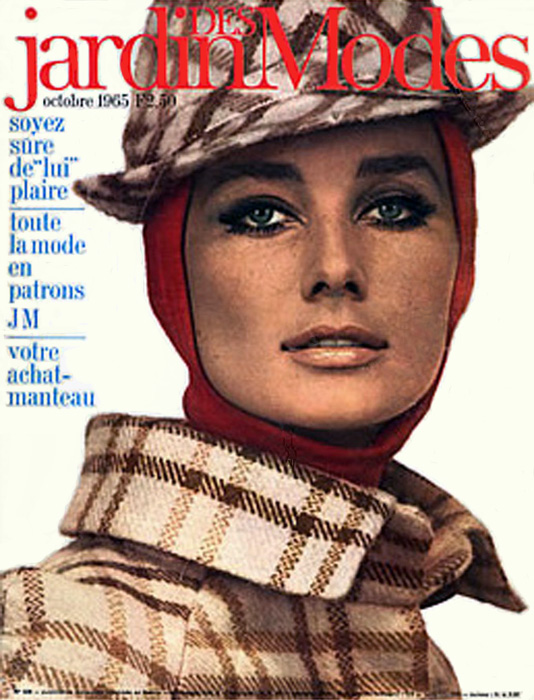 After attending schools in England and France, at 16 she enrolled at a modelling school, the Lucie Clayton Charm Academy, where friends and contemporaries included Jean Shrimpton, Celia Hammond and Sandra Howard, the wife of Michael Howard, the former Conservative Party leader. By the late Fifties she had become one of the London fashion scene's hottest properties, appearing on magazine covers photographed by everyone from Cecil Beaton to David Bailey.