Terence Morgan obituary in "The Guardian" in 2005.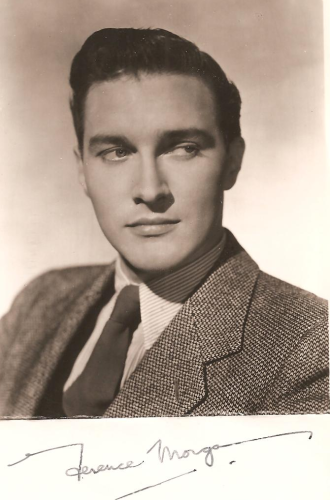 Terence Morgan had a very prolific career in British films of the 1950's. He was born in 1921 in Lewisham, London. After graduating from RADA, he joined the Old Vic theatre company. His first major film role was in "Captain Horatio Hornblower" which starred Gregory Peck and Virginia Mayo in 1951. He went on to star in "Turn the Key Softly", "Street Corner", "Mandy", "Always A Bride" and in 1960, "Piccadilly Third Stop" with Yoko Tani in 1960. He starred in the very popular UK television series "Sir Francis Drake". He died in 2005.
Ronald Bergan's obituary in "The Guardian":
The roguish charm of the actor Terence Morgan, who has died of heart failure aged 83, added spice to mostly monochrome melodramas during the not-so-glorious days of British movies in the austere 1950s. Tall, dark and handsome, he starred in films such as Turn The Key Softly, Tread Softly Stranger and Dance, Little Lady and was in the mould of Dirk Bogarde and Laurence Harvey, without reaching their level of fame.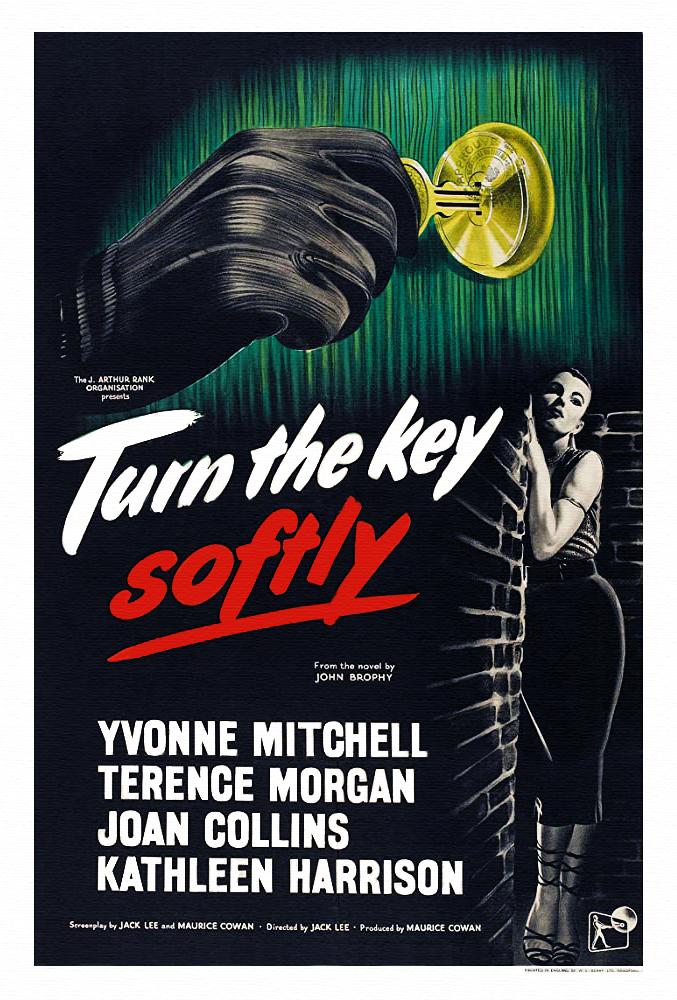 Born in Lewisham, Morgan worked as a clerk at Lloyd's of London before winning a scholarship to the Royal Academy of Dramatic Art. He served two years in the army and having been invalided out, seemed destined to play romantic leads.
His debut film confirmed this. His Laertes in Laurence Olivier's Hamlet (1948) was everything a Laertes should be: daring, dashing and tempestuous. And, at 27, he was young enough to make a convincing student, 14 years younger than Olivier's over-age Hamlet. He wields his sword with aplomb before dying beautifully in Peter Cushing's arms. Morgan cut such a fine figure that he was probably the first actor in the part to receive fan letters from teenage girls.
A couple of years later, he was an excellent Orsino in a live BBC production of Twelfth Night. However, before he could become an established Shakespearean actor, Morgan plunged into film acting, mostly playing cads.
He got a whiff of Hollywood in his third feature while lending support to Gregory Peck and Virginia Mayo in Raoul Walsh's Captain Horatio Hornblower RN (1951), made in England. On a specially constructed 40-gun frigate, Morgan, as Second-Lieutenant Gerard, was content to carry out Peck's orders and look out on the phoney studio backdrop of the sea.
But Hollywood was not to beckon. In the following eight years, Morgan went on to make 20 British films, most of them for the Rank Organisation. In Gigolo And Gigolette, one of the three Somerset Maugham stories in Encore (1953), he is a mercenary heel risking the life of his wife (Glynis Johns), who has lost her nerve in a high-diving act at a resort hotel.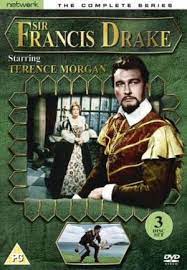 He was the heavy again in Mandy (1953) as the father of a deaf girl (Mandy Miller) who battles with his wife (Phyllis Calvert) over her wish to send their daughter to a special school. Morgan was little Mandy's father once more in Dance, Little Lady (1955), unscrupulously exploiting her balletic talents. Morgan, now having perfected his line in nasty pieces of work, was at it again in Turn The Key Softly (1953) as Yvonne Mitchell's boyfriend, who gets her a prison sentence for helping him in a burglary.
In contrast, he played the cleancut hero "little" Billy Bagot in Svengali (1954) attempting to rescue the singer Trilby (Hildegard Kneff) from the clutches of a sinister musician/mesmerist (Donald Wolfit). He was back to behaving badly in Forbidden Cargo (1954) as a smooth smuggler, and in Tread Softly Stranger (1958), he is an embezzler and murderer, who robs a steel mill in order to keep his girlfriend Diana Dors in fancy clothes.
On the rare occasions that he was asked to play comedy, Morgan showed a light touch, as in the two films in which he co-starred with Peggy Cummins: Always A Bride (1954), in which he was a treasury investigator who falls in love with the daughter of a swindler, and joins the father in his nefarious schemes; and The March Hare (1955), a pleasant Technicolored horse-racing romp filmed in Ireland, where Morgan is a wastrel aristocrat, training a horse for the Derby.
Morgan's prolific period in films ended with two dark thrillers: The Shakedown (1959), in which he plays a blackmailer and pornographer, and Piccadilly Third Stop (1960), in which Morgan, with the unlikely name of Dominic Colpoys-Owen, is a petty thief planning a big haul.
With film parts drying up, Morgan landed the plum title role in a swashbuckling ATV television series, The Adventures Of Sir Francis Drake, which ran every week from November 1961 to May 1962. The show, with a heroic, bearded Morgan and a beautiful Jean Kent as Queen Elizabeth I, also assured him an American following when it was shown in the US at prime time.
But American offers did not come, and Morgan remained in England where parts were few and far between. In the pallid Hammer horror movie, The Curse Of The Mummy's Tomb (1964), he is Be, the resurrected evil younger son of Rameses VIII, now living in Victorian London as Adam Beauchamp. When he gets his hand severed, he cries, "Life without end is the only pain I cannot bear".
In The Penthouse (1967), a shabby little shocker, Morgan, as an estate agent, is the victim of thugs who force him to watch as they abuse his girlfriend (Suzy Kendall). In Morgan's final feature film, The Lifetaker (1975), the tables are turned when he portrays a wealthy businessman and former mercenary, who plots a ritualistic revenge on his wife and her lover. It almost made one long for the British cinema of the 1950s, when Terence Morgan was so visible.
After retiring from acting, Morgan, who is survived by his wife and daughter, ran a small hotel in Hove for many years, before becoming a property developer.
· Terence Ivan Grant Morgan, actor; born December 8 1921; died August 25 2005 The above "Guardian" obituary can also be accessed online here.