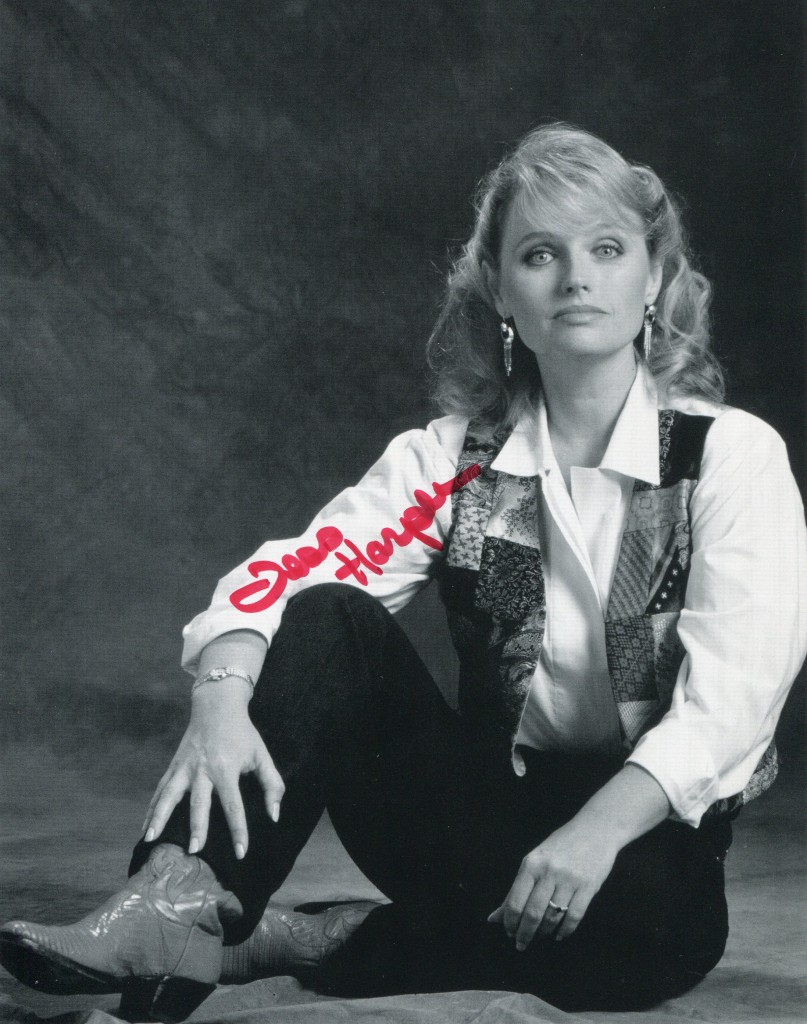 Tess Harper was born in 1950 in Mammoth Spring, Arkansas. She mah a major role in "Tender Mercies" in 1983 opposite Robert Duvall. Her other films include "Silkwood" and "Crimes of the Heart". Most recently she has been in the television series "Breaking Bad".
TCM Overview:
A strawberry blonde player, held in high regard for her abilities by Hollywood, Tess Harper made a big impression in her very first feature film role as Robert Duvall's much younger wife in "Tender Mercies" (1982). She earned an Oscar nomination for Best Supporting Actress for her work as Chickie, the cousin and nosy neighbor, in "Crimes of the Heart" (1986). Harper performed in children's theatre and dinner theatre, as well as in TV commercials, in Texas before being cast in "Tender Mercies". She followed that with the unfortunate "Amityville 3-D", a horror film about poltergeists, and a small role in Mike Nichols' "Silkwood" (both 1983). After "Crimes of the Heart", Harper was Warren Beatty's ignored sweetheart in the now legendary "Ishtar" (1987) and reteamed with "Crimes" co-star Jessica Lange as the blustery, screaming Rita in Sam Shepard's directorial debut, "Far North" (1988). More recently, Harper played the mother of a son trying to keep his parents together in "The Turning" (1992) and Jay Thomas' straying wife in "Dirty Laundry" (1996). As with many actresses, TV has offered a more textured range of parts. Harper was the wife of Wayne Rogers, the first of several sheriffs, in the 1983 CBS miniseries "Chiefs" and the wife of homosexual movie star Joseph Bottoms in NBC miniseries "Celebrity" (1984). Harper has often appeared in TV-movies, beginning with "Starflight: The Plane That Couldn't Land" (ABC, 1983) and had her first lead in "Reckless Disregard" (Showtime, 1985). Other memorable roles include as the mother of a young man (Dermot Mulroney) deeply affected by his father's political demise during the Civil Rights era in "Unconquered" (CBS, 1989), a mother at risk because of her daughter's cheerleader rival in "Willing to Kill: The Texas Cheerleader Story" (ABC, 1992), a widowed poet in the early stages of Alzheimer's Disease in "The Road to Galveston" (USA, 1996) and the confused wife of amnesia victim Beau Bridges in "Journey Home" (CBS, 1996). While Harper made her TV episodic debut in the revived "The Twilight Zone" (CBS, 1985) and also appeared in a memorable episode of "Murder, She Wrote" as a maid suspected of murdering a famous artist, she has generally stayed clear of weekly work. The exception, of course, was her regular role mountain woman Fairlight Spencer in the CBS series "Christy" (1994-95).
The above TCM overview can also be accessed online here.