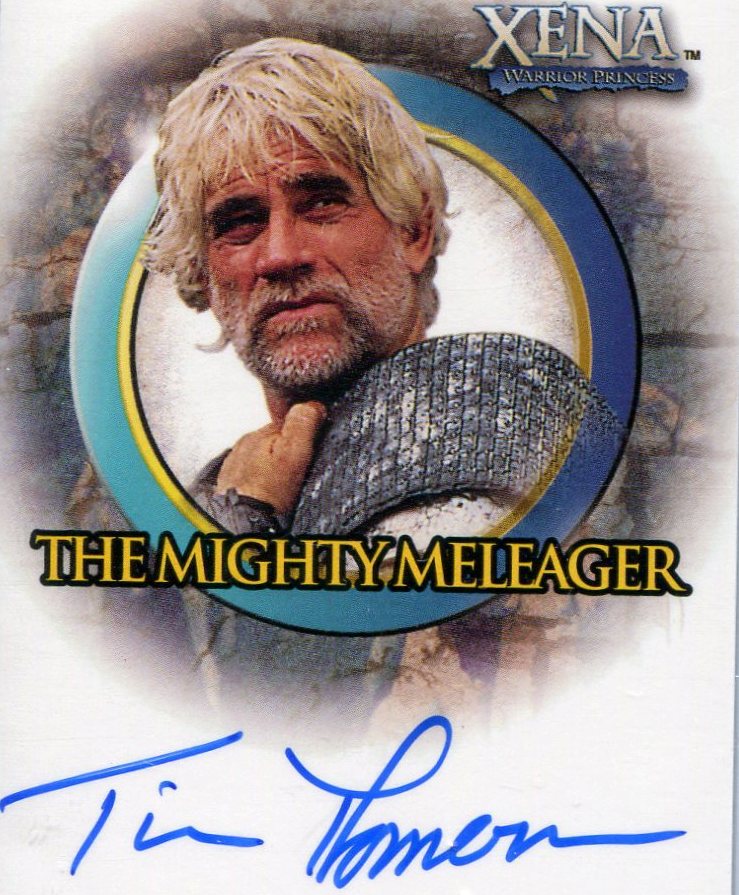 Tim Thomerson was born in 1946 in California. He studied acting with Stella Adler in New York. He began his career as a stand-up comic and then began an acting career. His films include His films include "Car Wash" in 1978, "Which Way Is Up", "Carny" and "Fade to Black".
TCM Overview:
Tall, weathered, silver-haired lead of "B" actioners and supporting player of "A" films and TV. A former comic, Thomerson has amassed credits in over 30 films and made over 50 TV appearances since the mid-1970s. Making his feature debut in the 1976 comedy "Car Wash", Thomerson went on to appear in some worthier projects including Robert Altman's "A Wedding", Alan Rudolph's "Remember My Name" (1978) and Clint Eastwood's "Honkytonk Man" (1982). In 1985, Thomerson teamed with thrifty auteur Charles Band to star as Jack Deth in the futuristic thriller "Trancers". They reteamed for the sequels "Trancers II: The Return of Jack Deth" (1991), "Trancers III: Deth Lives" (1992) and "Trancer 4: Jack of Swords" (1994). Thomerson has also starred in other straight-to-video Band classics including "Dollman" (1991) and "Dollman vs. Demonic Toys" (1993).Between films Thomerson worked as a series regular on several ill-fated shows including the Bill Cosby variety series "Cos" (1976); "Angie" (1979-80); "Glory Years" (1987); "Down and Out in Beverly Hills" (1987) and "Sirens" (1993). His numerous TV guest spots include "Hunter", "St. Elsewhere", "21 Jump Street" and "Major Dad".
The above TCM overview who can also be accessed online here.