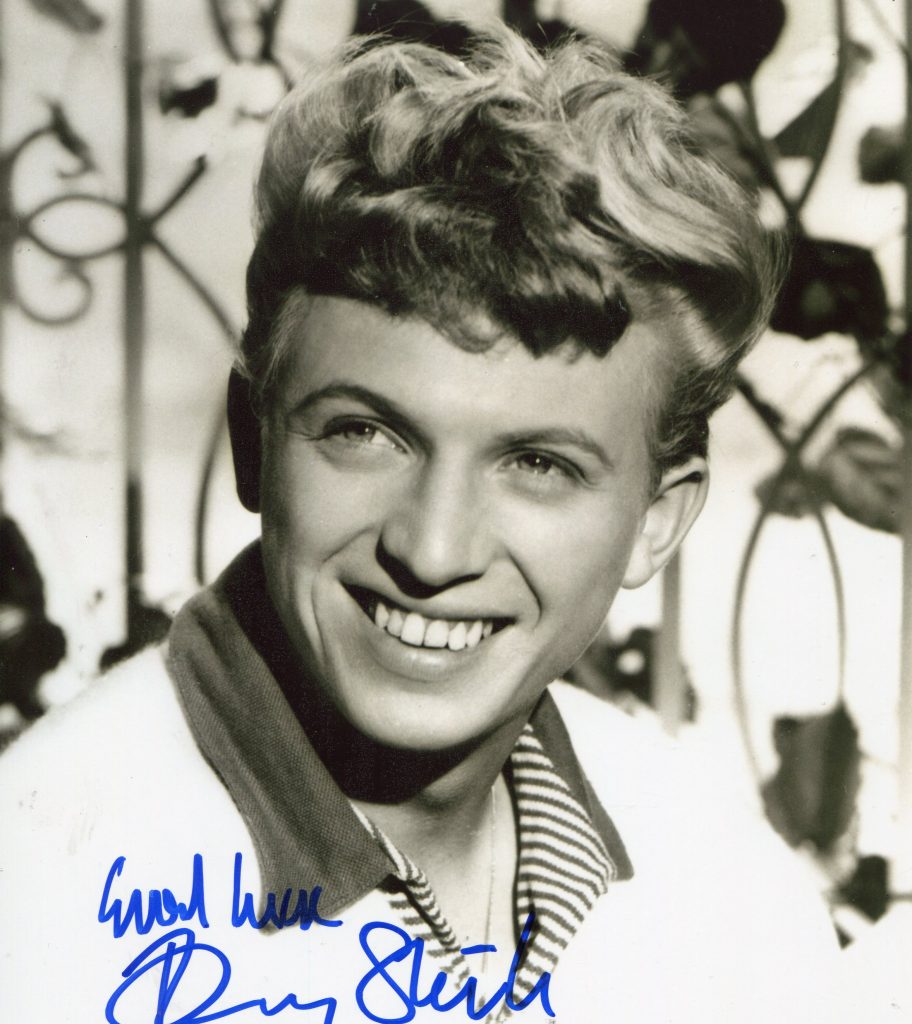 Tommy Steele. IMDB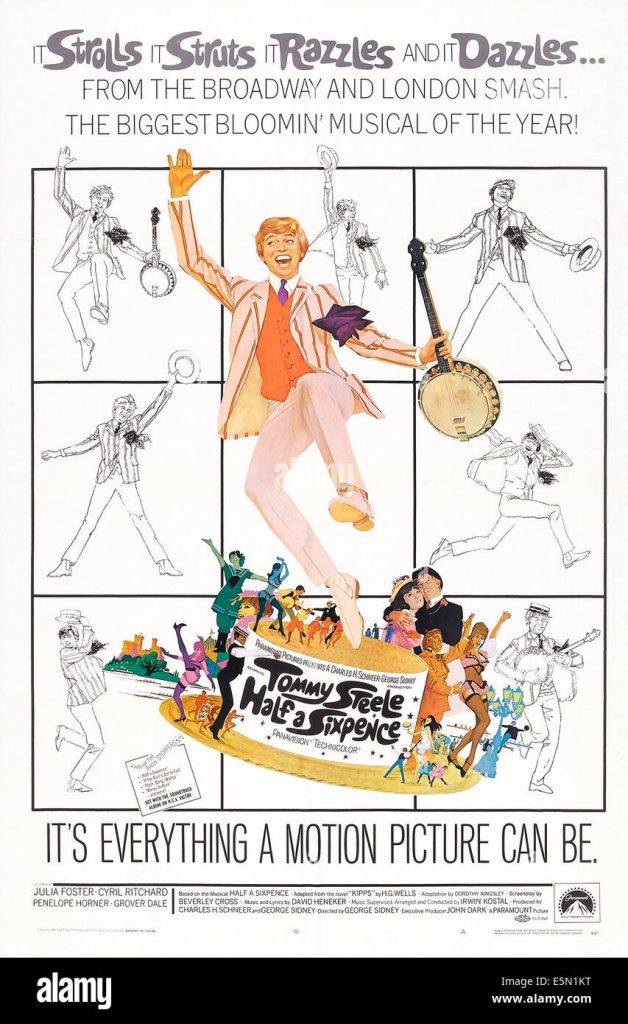 Tommy Steele was born in Bermondsey, London in 1936. He had great success as a pop singer in Britain in the late 1950's. He soon branched out into an all round entertainer and on film starred in "The Duke Wore Jeans" in 1957, "Tommy the Toreador" with Janet Munro in 1959, "Half a Sixpence" and then to Hollywood to make "Finian's Rainbow" and "The Happiest Millionaire".
He returned to England and after the movie "Where's Jack" concentrated on an international stage career.
IMDB entry:Tommy Steele played in a televised celebrity squash match, beaten by Leonard Rossiter, not very long before the latter's death. Ironically, Tommy conceded that Leonard was much fitter than he at the time.Television commercial, 1974, for his stage portrayal as Hans Christian Andersen.Owned and drove an American Excalibur from mid 60s.
Was nominated for Broadway's 1965 Tony Award as Best Actor (Musical) for "Half a Sixpence" in the role of Arthur Kipps – which he later recreated for the film version of the same name, Half a Sixpence (1967). One of his co-stars was John Cleese.Evacuated from London during the WWII Blitz.His second single "Singin' the Blues" reached No. 1 in 1956.
Has one daughter, Emma.The son of a tailor, he was discovered by Larry Parnes, who renamed him 'Tommy Steele,' and manufactured him into Britain's first pop star.His first song "Rock With the Caveman" was a 1957 hit and, as a result, his sudden stardom was compressed quickly into a film as well ("The Tommy Steele Story") even before there was a story to tell.In 1974 he composed and recorded an autobiographical cycle of twelve songs under the title of "My Life, My Song".
Another of his talents was shown in the album sleeve for this recording which was illustrated with twelve of his own paintings and these together with other works were shown in a one-man exhibition at the Christopher Wade Gallery.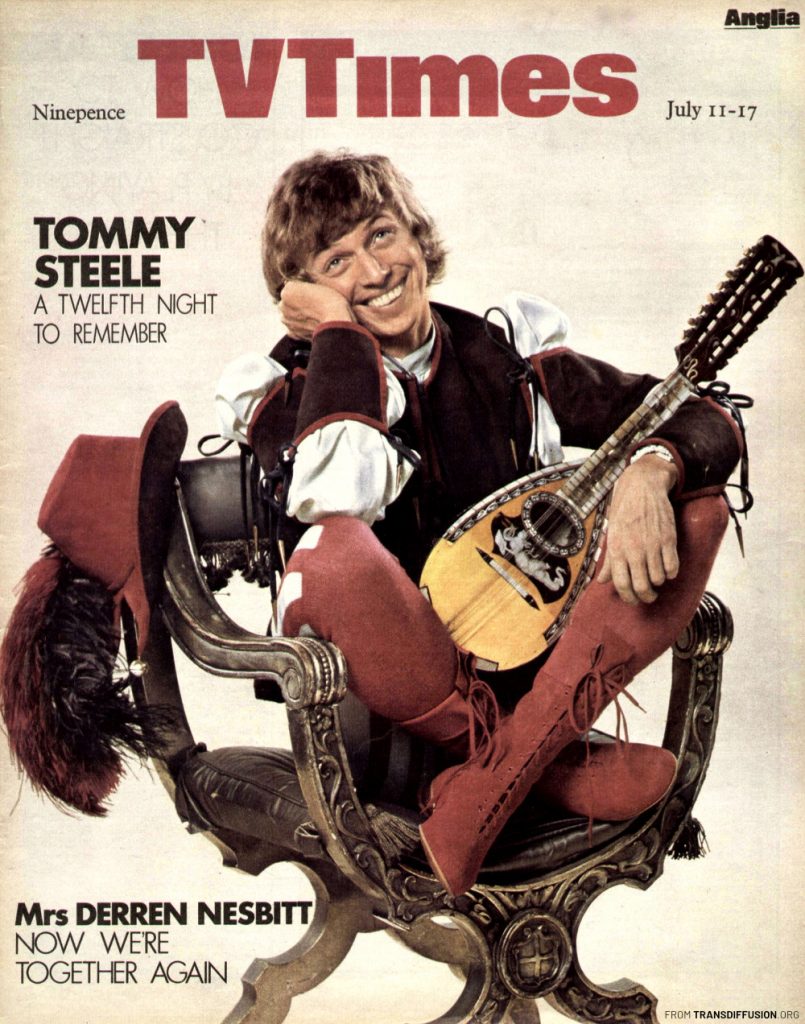 He has also developed a talent as a sculptor and two of his major works are on public display; "Bermondsey Boy" at the Rotherhithe Civic Centre and "Eleanor Rigby" which he gave to the City of Liverpool as a tribute to the Beatles.His one-man show, "An Evening with Tommy Steele," ran for fourteen months at the Prince of Wales Theatre in 1979/80 and is in the Guinness Book of Theatre Facts and Feats as "the longest running one-man show in West End history."Has made more appearances than any other artist at The London Palladium.Often used the pseudonym "Jimmy Bennett" for his song writing partnership with Lionel Bart and Mike Pratt.The above IMDB entry can also be accessed online here.