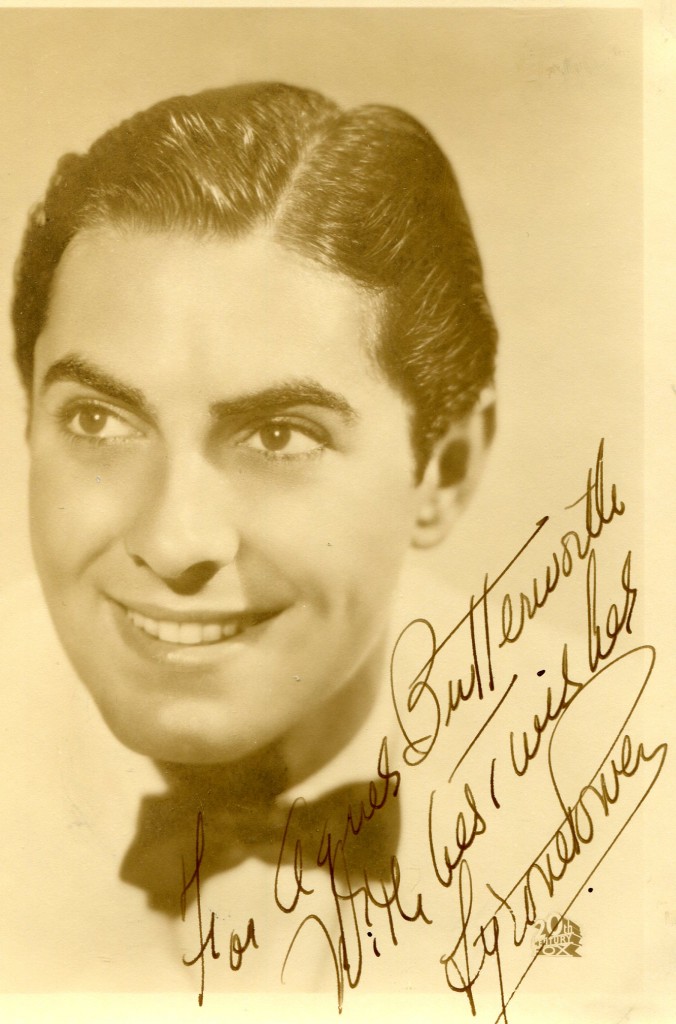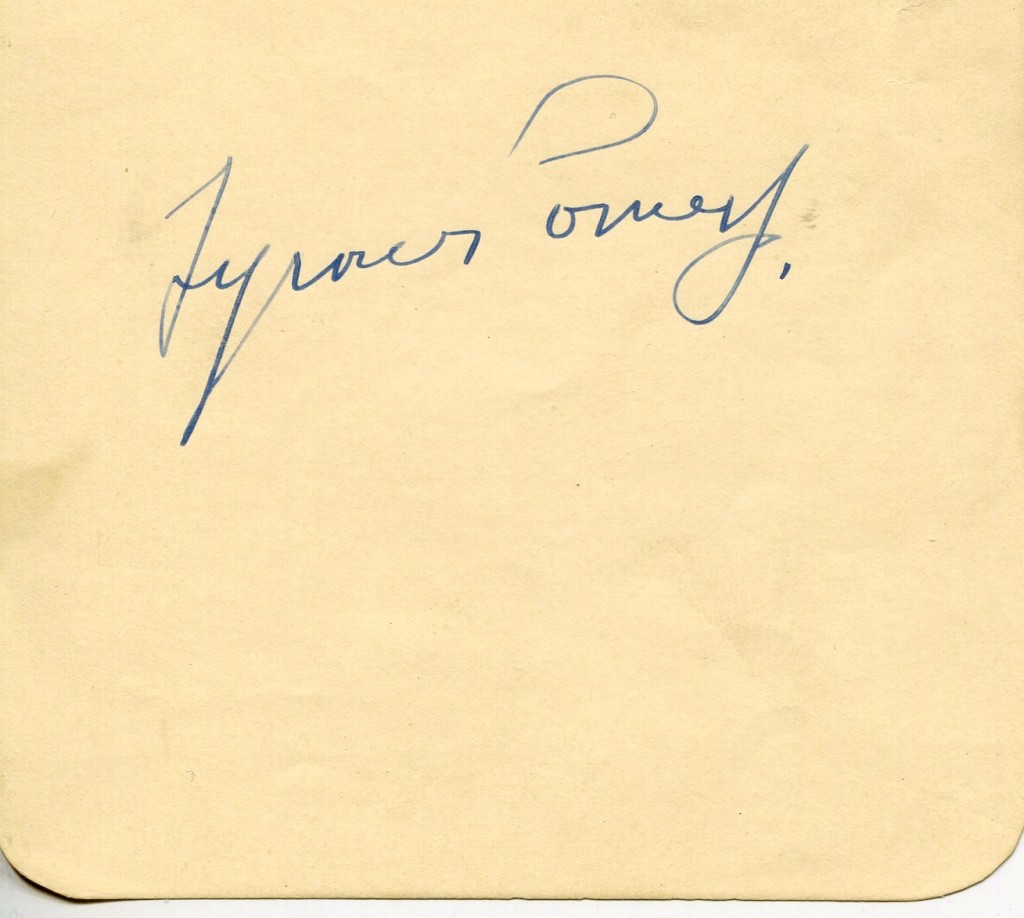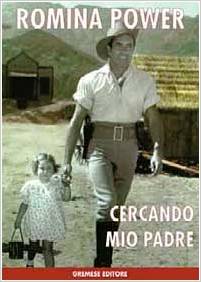 Tyrone Power was born in 1914 in Cincinnati, Ohio. He had a terrific film career and starred in such films as "Lloyds of London", "Marie Antoniette", "The Mark of Zorro", "Blood and Sand", The Black Swan" and "Witness for the Prosecution". His leading ladies included Simone Simon, Loretta Young, Madeleine Carroll, Maureen O'Hara, Gene Tierney, Rita Hayworth, Linda Darnell, Joan Fontaine, Betty Grable and Ann Blyth. He died of a heart attack in Spain in 1958 while on a location shoot for"Solamon & Sheba" with Gina Lollobrigida. He was 44.
TCM Overview:
Stunningly, darkly handsome romantic lead of the 1930s and 40s whose affability and charm was put to good use in a number of stylish dramas. Power came to the fore at Twentieth Century-Fox (with whom he would stay for almost his entire career) in the costume drama "Lloyds of London" (1936) and he was soon paired with such leading stars as Alice Faye ("In Old Chicago" 1938), Norma Shearer ("Marie Antoinette" 1938, on a rare loan-out to MGM), and Sonja Henie ("Thin Ice" 1937). Power also proved a dashing action lead who intriguingly combined a bit of the fey with masculine bravado in such swashbucklers as "The Mark of Zorro" (1940) and "The Black Swan" (1942). After WWII service Power, his features somewhat more grim and set, gave memorable performances as the phony spiritualist of "Nightmare Alley" (1947), as a man searching for faith in "The Razor's Edge" (1946) and as the earnest, but ultimately caddish, defendant in "Witness For the Prosecution" (1957). He suffered a heart attack while filming "Solomon and Sheba" (1957) and, upon his death, was replaced by Yul Brynner. Son of American stage actor Tyrone Power, Sr.; husband of actresses Annabella (1939-48) and Linda Christian (1949-55); and father of Tyrone, Jr., Taryn and Romina, all of whom have appeared in films.
The above TCM overview can also be accessed online here.
To view Tyrone Power Website, please click here.

T