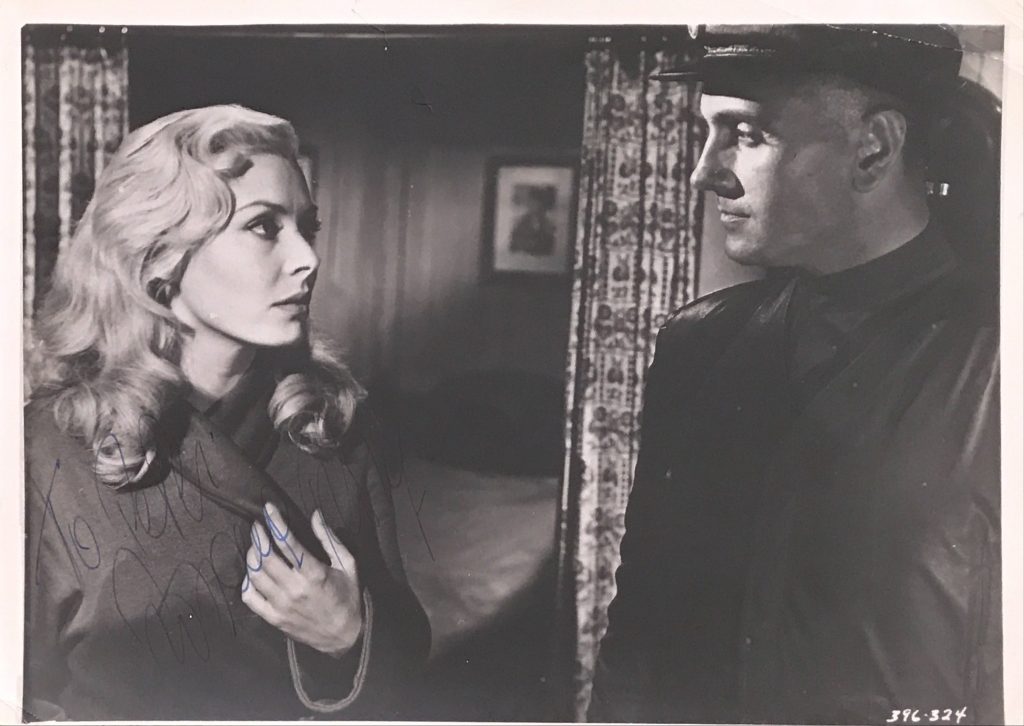 Frances Day was an American actress and singer whose career was based mainly in Britain. She was born in 1908 in East Orange, New Jersey. She made her London stage debut in 1932 in "Out of the Bottle". Her films include "Who's Your Lady Friend" in 1937 and "There's Always A Thursday" in 1957. She died in Windsor in 1984.
IMDB entry:
Frances Day was born on December 16, 1907 in Newark, New Jersey, USA as Frances Victoria Schenk. She was an actress, known for While Nero Fiddled (1944), Tread Softly(1952) and The Girl in the Taxi (1937). She was married to Beaumont Alexander. She died in April 1984 in Brighton, East Sussex, England.
Changed her name on escaping to Maidenhead, Berkshire, England to Samta Young Johnson.
The actor John Mills was one of her closest friends.
Of German-Jewish descent, she was born Frankie Schenk and began performing in speakeasies while in her mid-teens. In England from 1925, she became an instant star of West End nightspots, creating a sensation when performing in a G-string with only an ostrich fan for cover.
Had a reputation as a voracious 'maneater'. She was mistress to several royal princes and a future Prime Minster. The writer George Bernard Shaw was enamored with her (in fact, she began to pursue him, when he was 92 and she 41). However, she was also rumoured to have had liaisons with Marlene Dietrich and Tallulah Bankhead.
Celebrated as Britain's first and original platinum 'blonde bombshell', Frances Day was an American singer and actress who became a revue star in England.