Vic Damone. TCM Overview
Vic Damone has had world wide success as a popular singer. In the 1950's he made several movie musicals with MGM. He was born in 1928 in Brooklyn of Italian parents. By the late 1940's he was well established as a singer. His first movie was "Rich, Young and Pretty" with Jane Powell followed by "Athena" also with Powell and Edmund Purdom and Steve Reeves. He also made "Hit the Deck", "Deep in My Heart" and "Kismit" with Ann Blyth. In 1960 he had a dramatic role in "Hell to Eternity" with Jeffrey Hunter, Patricia Owens and Miiko Taka.
TCM Overview:
No less a figure than Frank Sinatra once proclaimed singer Vic Damone as possessing the "best pipes in the business," which he parlayed into a popular recording career in the late 1940s and 1950s with such hits as "You're Breaking My Heart," "Again" and "My Heart Cries for You," among many other lush romantic ballads. Damone also enjoyed a secondary career as an actor, largely as lovestruck youth in such Hollywood musicals as "Deep in My Heart" (1954) and "Kismet" (1955). Like many pop crooners, Damone was unmoored by the rise of rock-n-roll in the early 1960s, though he segued successfully into the casino circuit in the 1970s, where he remained active and in fine voice until his retirement following a stroke in 2001. Though never a cultural institution like Sinatra or Nat "King" Cole, Vic Damone's rich baritone provided him with a slew of hits in the 1950s and a career on stage that compared with and even outlasted many of his contemporaries.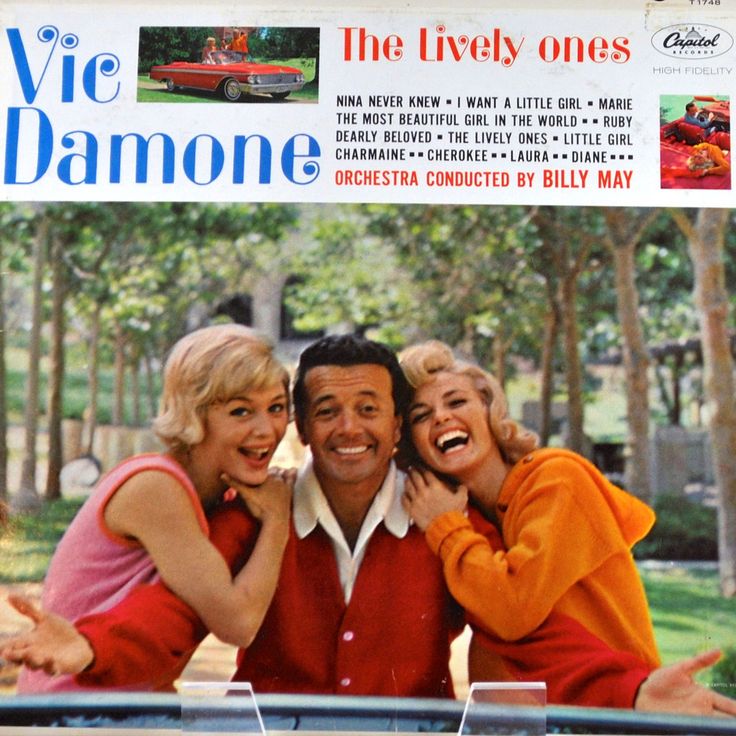 Born Vito Rocco Farinola on June 12, 1928 in Brooklyn, NY, Vic Damone was one of five children and the only son of electrician Rocco Farinola and his wife, Mamie Damone, both of whom were immigrants who hailed from Sicily. Music was an important component of Damone's life from an early age; his mother taught piano, while his father played guitar. However, he drew his greatest inspiration from Frank Sinatra, whose meteoric rise to pop stardom inspired the younger man to take singing lessons. These were cut short when his father suffered a serious injury in a work accident, prompting Damone to drop out of school and work as an usher and elevator operator at the Paramount Theater in Manhattan. While bringing Perry Como to his dressing room following a performance at the theater, Damone asked the singer if he would hear him sing in order to judge if he had talent. His rendition of "There Must Be a Way" impressed Como, who referred Damone to a local bandleader. After adopting the stage moniker of Vic Damone, he made his professional debut as a singer in early 1947 with a performance on WHN radio in New York shortly before capturing first place on "Arthur Godfrey's Talent Scouts" in April of that year. This in turn led to regular appearances on the Godfrey show, where he met Milton Berle. The comic helped to broker a contract for Damone to perform at the La Martinique and Aquarium nightclubs, which afforded him major exposure. By the summer of 1947, Damone had signed with Mercury Records, which released his debut single, "I Have But One Heart." The record reached No. 7 on the Billboard Hot 100, as did its immediate follow-up, "You Do."
Damone was soon hosting his own radio program, Saturday Night Serenade, while playing live dates at major New York theaters such as the Copa and even his previous employers, the Paramount. In 1948, he scored four Top 30 singles, including a duet with Patti Page on "Say Something Sweet to Your Sweetheart," before returning to the Top 10 with the million-seller "Again" in 1949. His next release that year, "You're Breaking My Heart," became his first and only single to top the pop charts, though he would visit the Top 10 on several occasions in the late '40s and early '50s, most notably with a 1950 cover of "Tzena, Tzena, Tzena," an Israeli folk song adapted by the Weavers, and "My Heart Cries for You," which reached No. 4 in 1950. That same year, he signed a film contract with MGM, which led to his screen debut as an amorous Frenchman in pursuit of Jane Powell in "Rich, Young and Pretty" (1951). After scoring one more Top 5 hit with "My Truly Truly Fair" in 1951, Damone was inducted into the Army, where he served until 1953. Mercury kept him in the spotlight during this period by releasing a steady string of material recorded by Damone prior to his tour of duty, including the Top 10 hits "Here in My Heart" (1952) and "April in Portugal" and "Ebb Tide," both in 1953.
Upon his return from military service, Damone resumed his film career, enjoying featured or co-starring roles in major musical productions like "Hit the Deck" (1955) and the screen adaptation of "Kismet" (1955). His singing career, however, entered the doldrums, prompting him to leave Mercury for Columbia in 1956. That year, Damone would score a No. 4 hit with "On the Street Where You Live," from the musical "My Fair Lady," but the single would prove his final visit to the Top 10 pop charts. Though his albums performed well, Damone had lost his ground on the singles chart to the growing rock-n-roll movement, and by 1961, he had left Columbia for Capitol. The label attempted to groom Damone into a mature balladeer with 1962's Linger Awhile with Vic Damone (1962), which, like its five follow-ups, earned him critical acclaim but few record sales. From 1962 to 1963, he hosted an NBC variety series called "The Lively Ones," which featured an impressive array of jazz and folk performers.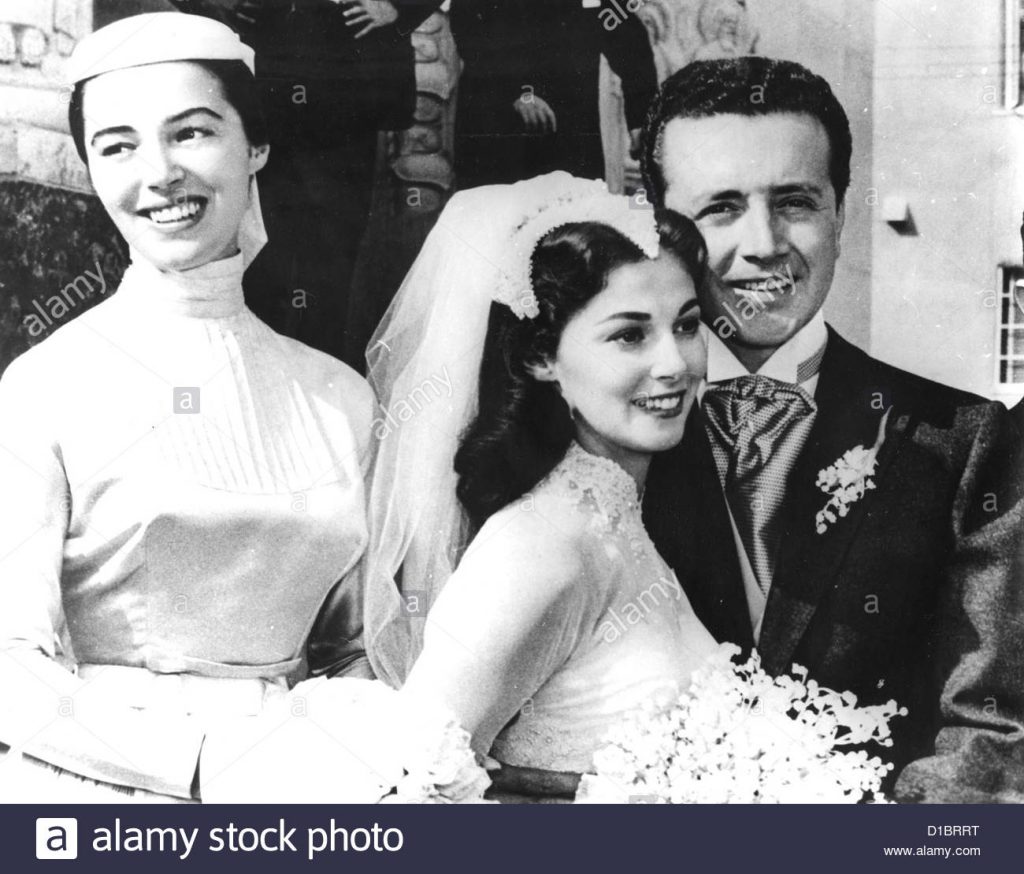 Damone again changed labels in 1965, moving to Warner Bros., where he earned a Top 30 hit with "You Were Only Fooling." It also reached No. 8 on the adult contemporary charts, where he would consistently place in the Top 40 for the next half-decade, until earning his final U.S. chart hit with "To Make a Big Man Cry," which reached No. 31 on the adult contemporary charts in 1969. Damone's finances took a downward turn in the early 1970s, forcing him to declare bankruptcy. But after staging a major concert in Las Vegas in 1971, he became a staple of the casino and nightclub circuit, which returned him to solvency. Damone soon became such a popular figure in this arena that he expanded his touring to the United Kingdom, where he was received warmly by audiences. Damone's popularity overseas prompted him to return to recording, issuing several albums through RCA between 1992 and 1995. He remained active until 2000, when a minor stroke brought his stage career to a close with a farewell concert in Palm Beach, FL. In 2009, he penned his autobiography, Singing Was the Easy Part, shortly before breaking his retirement with a special one-off performance in 2011.
By Paul Gaita
This TCM overview can also be accessed online here.