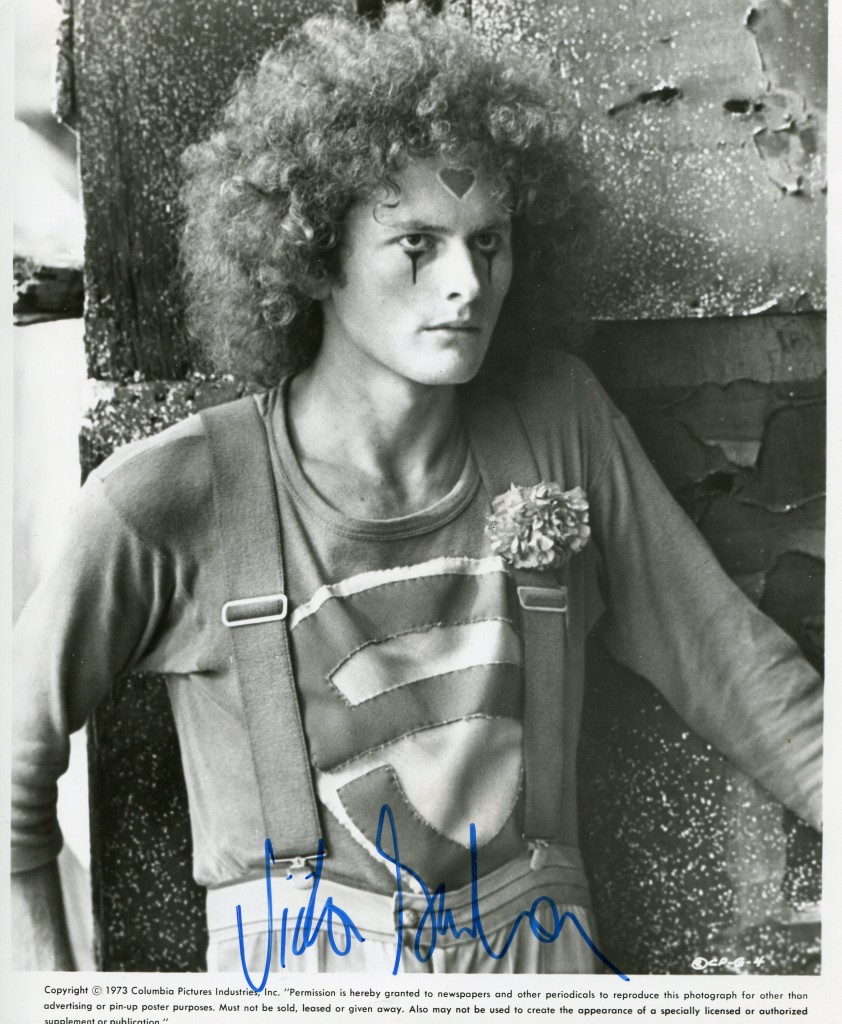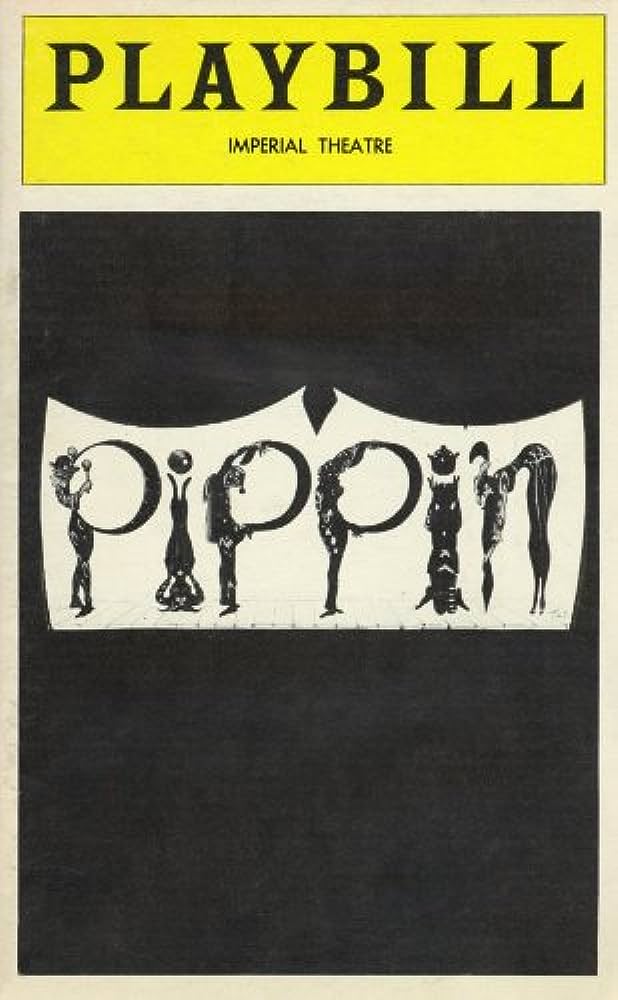 Victor Garber was born in 1949 in Canada. He starred in both the stage and film versions of "Godspell". He also played Thomas Andrews in "Titanic" in 1998. Other films include "Sleepless in Seattle" and "Legally Blonde".
TCM Overview:
Having been a leading player on Broadway for most of his career, actor Victor Garber unsurprisingly became a powerful force on screen as well, particularly on television shows like "Alias" (ABC, 2001-06). Garber came to prominence on stage in the early 1970s after a short-lived stint in a Canadian pop group with winning performances in "Godspell" (1973) and "Ghosts" (1973). But it was his Tony Award-nominated performance in "Deathtrap" (1978) that earned the young actor considerable attention. From there, Garber began to make strides in features and on television, delivering solid turns in Alex Haley's "Queen" (CBS, 1993) and in the feature hits "Sleepless in Seattle" (1993) and "Titanic (1997). Though a recognizable face to most audiences, Garber was unable to make a name for himself until he starred on "Alias," which earned him a large fan base for his cold and calculating portrayal of the protective father of a CIA double agent (Jennifer Garner). The role earned him three consecutive Emmy nominations and enough clout to star in his own series, "Justice" (Fox, 2006), an intriguing, but unfortunately short-lived courtroom drama. But by the time he delivered a solid performance opposite Oscar-winning actor Sean Penn in the moving drama, "Milk" (2008), Garber had earned a reputation as one of Hollywood's most dependable and enduring supporting actors.
Born on March 16, 1949 in London, Ontario, Canada, Garber was the son of Hope Garber, a Canadian actress and singer who had her own talk show called, "At Home with Hope Garber." Exposed to show business from the moment he was born, Garber charted his own course, performing with a local children's troupe when he was just nine years old. At 15, he joined an acting group at the University of Toronto called Hart House, which led a few years later to joining the teen singing group, The Sugar Shoppe, Canada's answer to the Mamas & the Papas. The group made its television debut in 1968 on "The Ed Sullivan Show" (CBS, 1948-1971), but soon split and reformed as The Shop, only to be permanently disbanded not long after. Meanwhile, Garber turned to acting and had his first taste of success in a Toronto production of "Godspell" (1972), in which he played Jesus opposite Martin Short and Andrea Martin. A year later, he reprised his free-love Hippie Jesus for the film version of "Godspell" (1973), directed by David Greene. By the time of the film's release, however, Garber was already in New York City making his off-Broadway debut in Henrik Ibsen's "Ghosts" (1973), which earned him a Theatre World Award.
Though he began making strides in the feature world after starring in the relationship drama, "Monkeys in the Attic" (1975), Garber eschewed the big screen for almost 20 years in order to focus on his stage and television projects. Though his work on television was somewhat limited, he managed to land a few meaty roles, voicing Christian in an animated version of "Cyrano de Bergerac" (ABC, 1974) and playing the Marquis de Lafayette in the "Hallmark Hall of Fame" special "Valley Forge" (NBC, 1975). Back on the Great White Way, Garber received his first Tony Award nomination playing the novice playwright Clifford Anderson in a production of Ira Levin's "Deathtrap" (1978). After six months as the naïve young sailor Anthony Hope in the Stephen Sondheim-Hugh Wheeler musical "Sweeney Todd" (1979), Garber toured with and eventually succeeded Robert Klein as the lead in "They're Playing Our Song" (1981). Following a Tony Award nod for his starring role in the musical revival of "Little Me" (1982), he made his television series debut in 1983 on the daytime soap opera, "Ryan's Hope" (ABC, 1975-1989).
Making his return to Broadway, Garber appeared in the American debut of Michael Blakemore's farcical "Noises Off" (1983), which earned a Drama Desk Award for Best Ensemble. He landed his first leading role in a series with "I Had Three Wives" (CBS, 1985), playing a private investigator who receives help from a trio of ex-wives (Shanna Reed, Teri Copley and Maggie Cooper). Despite an intriguing premise that promised both suspense and comedy, the show lasted a scant five episodes before being canceled. Garber was next cast as Dennis Widmer, Molly's boss and former lover, in the early seasons of "The Days and Nights of Molly Dodd" (NBC/ Lifetime, 1987-89). After a celebrated performance off-Broadway in "Wencenslas Square" (1987), he had one of his best early television roles in "Liberace: Behind the Music" (CBS, 1988), in which he played the celebrated and flamboyant pianist. Back on Broadway once again, he received yet another Tony Award nomination for playing the unwitting substitute for a world renowned opera singer in the acclaimed farce "Lend Me a Tenor" (1989). He next helped open Stephen Sondheim's controversial musical "Assassins" (1990) off-Broadway, playing John Wilkes Booth in a cavalcade revue of famed presidential assassins.
After a three-season (1991-94) recurring stint on the Canadian series "E.N.G.", Garber was seen in a featured role in the three-part miniseries "Queen" (CBS, 1993), Alex Haley's story of his paternal grandmother (Halle Berry), who was born into slavery the daughter of a slave and an Irish Civil War colonel, but lived as a Caucasian following the war. Away from the big screen for nearly two decades, Garber returned to the silver screen to play a drug dealer in the urban drama "Light Sleeper" (1992), starring Willem Dafoe and Susan Sarandon. Following a supporting part as a slick agent taking clients away from Michael J. Fox and Nathan Lane in "Life with Mikey" (1992), he was Tom Hanks' friend who is rendered emotional by "The Dirty Dozen" in Nora Ephron's "Sleepless in Seattle" (1993). Making a triumphant return to Broadway, Garber earned his fourth career Tony Award nomination for his portrayal of Mr. Applegate, a.k.a the devil, opposite Bebe Neuwirth in the revival of "Damn Yankees" (1994). He played Sarah Polley's father in the indie drama "Exotica" (1995); Goldie Hawn's ex-husband in "The First Wives Club" (1996); and Thomas Andrews, the ship designer of the "Titanic" (1997), Jim Cameron's epic film about the doomed passenger liner.
Back on the Great White Way, Garber reunited with Blair Brown in Tom Stoppard's "Arcadia" (1995), and co-starred with Alan Alda and Alfred Molina in "Art" (1998), Yasmina Reza's Tony Award-winning comedy about art and friendship. He was expected to co-star with Nathan Lane in a new Stephen Sondheim musical, "Wise Guys," but the play unfortunately never made it past its 1999 workshop. Meanwhile, he returned to the small screen with roles as King Maximilian in "Rodgers and Hammerstein's Cinderella" (ABC, 1997) and as Daddy Warbucks in "Annie" (ABC, 1999). Meanwhile, the new millennium kicked off in fine gear for the actor. He co-starred as Inspector Philip Millard in a pair of Canadian-made television movies, "Criminal Instinct: Love & Murder" (Lifetime, 2000) and "Criminal Instinct: Deadly Appearances" (Lifetime, 2000). Garber played another detective; this time one who tracks down a woman (Kathleen Robertson) who murdered her husband in the fact-based feature, "Torso: The Evelyn Dick Story" (2001). Also that year, Garber earned a pair of Emmy nominations for his guest role as a temporary butler for the Cranes on "Frasier" (NBC, 1993-2004) and for his portrayal of Sid Luft in the biographical miniseries, "Life With Judy Garland: Me and My Shadows" (ABC, 2001).
While Garber had a long and fruitful career on stage and screen, he had yet to turn himself into a household name. All that changed when he became one of the regulars on the hit spy series, "Alias" (ABC, 2001-06), which followed the exploits of Sydney Bristow (Jennifer Garner), a CIA double agent trying to take down the notorious SD-6, an organized crime group she was unwittingly recruited into. Garber played Sydney's father, Jack Bristow, also a double agent for the CIA who will do anything to protect his daughter, even kill, torture and betray his country. Cold, calculating, but also fully devoted to his daughter, Garber's Jack Bristow quickly became a fan favorite over the show's five season run. Not surprisingly, Garber also received the lion's share of critical praise and earned three consecutive Emmy Award nominations from 2002-04, to say nothing of becoming a close friend of Garner's off-screen. During his successful stint on "Alias," he continued to appear in features, taking on roles in the feature hit comedy "Legally Blonde"(2001) and the fantastical "Tuck Everlasting" (2002). After playing a television writer in "Laughter on the 23rd Floor" (Showtime, 2001), he earned another Emmy nod for a guest starring turn on the popular sitcom, "Will & Grace" (NBC, 1998-2006).
Despite having earned his reputation as a top-notch supporting actor on the stage, Garber stayed away from the bright lights for a spell in order to focus on his onscreen career. Returning to regular series work, he starred on the short-lived courtroom drama, "Justice" (Fox, 2006), in which he played the overbearing and amoral head of a law firm that specializes in defending wealthy celebrity clients involved in high-profile cases. The show was canceled after only 13 episodes despite an intriguing premise and promising critical notices. After a guest episode on "Ugly Betty" (ABC, 2006- ), he joined the regular cast for another short-lived series, "Eli Stone" (ABC, 2008-09), playing the owner of a law firm and father figure to the titular attorney (Jonny Lee Miller), whose inoperable brain aneurysm leads him to believe that he has divinely inspired visions of the future. Back on the big screen, Garber co-starred in "Milk" (2008), playing San Francisco mayor George Moscone, who is assassinated alongside openly gay politician and activist Harvey Milk (Sean Penn) by conservative San Francisco Supervisor Dan White (Josh Brolin). Garber returned to Broadway with a Trevor Nunn-directed revival of Stephen Sondheim's musical, "A Little Light Music" (2009). He also continued to make regular appearances on television, taking guest star roles on "Nurse Jackie" (Showtime, 2009- ) and "Glee" (Fox, 2009- ) while co-starring in the made-for-television crime drama, "Everything She Ever Wanted" (Lifetime, 2009).
The above TCM overview can also be accessed online here.