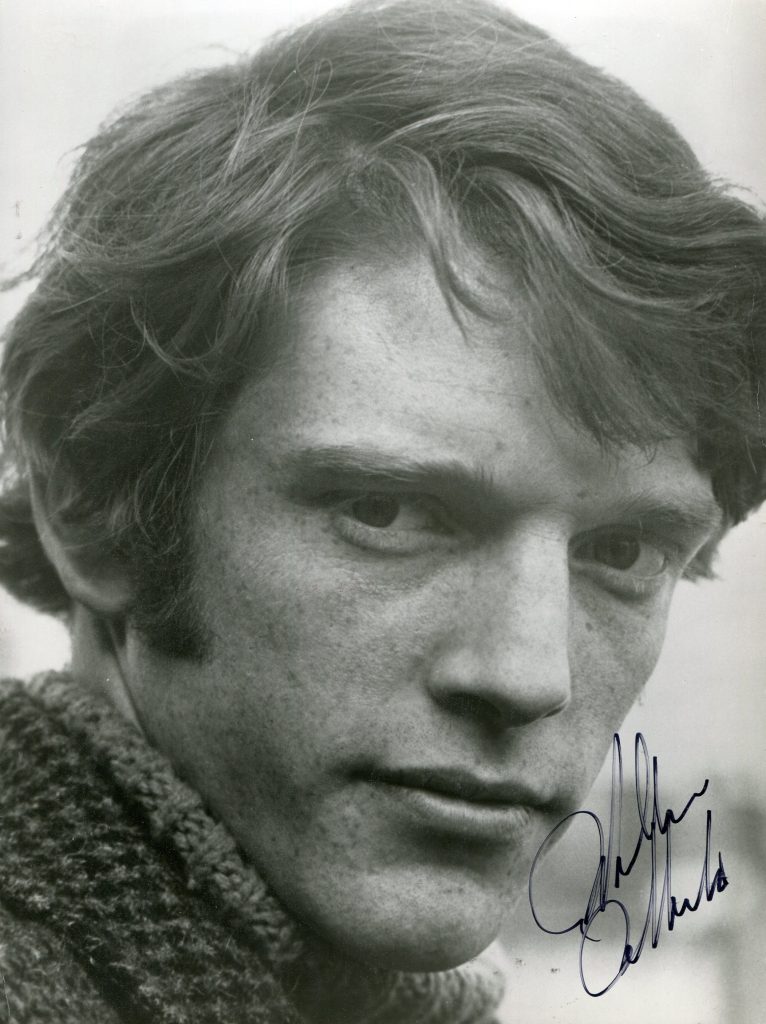 William Atherton was born in 1947 in Orange, Connecticut.   He has had major roles in such movies as "The Sugarland Express" in 1974 opposite Goldie Hawn, ""The Day of the Locust" and "Looking for Mr Goodbar" with Diane Keaton.
TCM Overview:
A pale, fair-haired, lanky performer, William Atherton first distinguished himself in the theater. After becoming the youngest member of the Long Wharf Theater Company (New Haven, Connecticut) while still a high school student, he went on to off-Broadway where he originated the part of Ronnie Shaughnessy in John Guare's "The House of Blue Leaves", as well as the title roles of David Rabe's "The Basic Training of Pavlo Hummel" (both 1971) and David Wiltse's "Suggs in the City" (1972). That year also saw him make his Broadway debut in the short-lived "The Sign in Sidney Brustein's Window" and his feature debut in "The New Centurions". Often cast as weaklings or high-strung characters, Atherton attracted attention as the likably charismatic escaped convict husband of Goldie Hawn in Steven Spielberg's "The Sugarland Express" (1974) and struck the correct balance of ambition and bewilderment as the aspiring art director whose perceptions of Hollywood shape John Schlesinger's "The Day of the Locust" (1975). He also turned up as a persistent suitor of Diane Keaton in "Looking For Mr. Goodbar" (1977), his last feature for seven years.
During that hiatus, Atherton concentrated primarily on stage work, including a one-man show and Broadway productions of Arthur Miller's "The American Clock" (1980) and Herman Wouk's "The Caine Mutiny Court-Martial" (1983). He roared back to features as Walter Peck, the zealous bureaucrat opposed to the methods of the "Ghostbusters" (1984), arguably the most memorable in a series of high profile supporting roles that included the comically unctuous professor in "Real Genius" (1985) and a zealous newsman in "Die Hard" (1988) and its first sequel "Die Hard 2: Die Harder" (1990). Atherton's Dr. Noah Faulkner in the box office disaster "Bio-Dome" (1996) was really a variation on the creepy academic from "Real Genius", and his transparently vacuous local anchor in "Mad City" (1997) was a rehash of his Thornburg character from the "Die Hard" franchise. The 90s also saw him essay a number of historical figures: Allan Pinkerton in HBO's "Frank and Jesse" (1995), then-state prosecutor Thomas E Dewey in "Hoodlum" (1997) and Hollywood mogul Darryl Zanuck in Martha Coolidge's "Introducing Dorothy Dandridge" (HBO, 1999).
The above TCM overview can now be accessed online here.