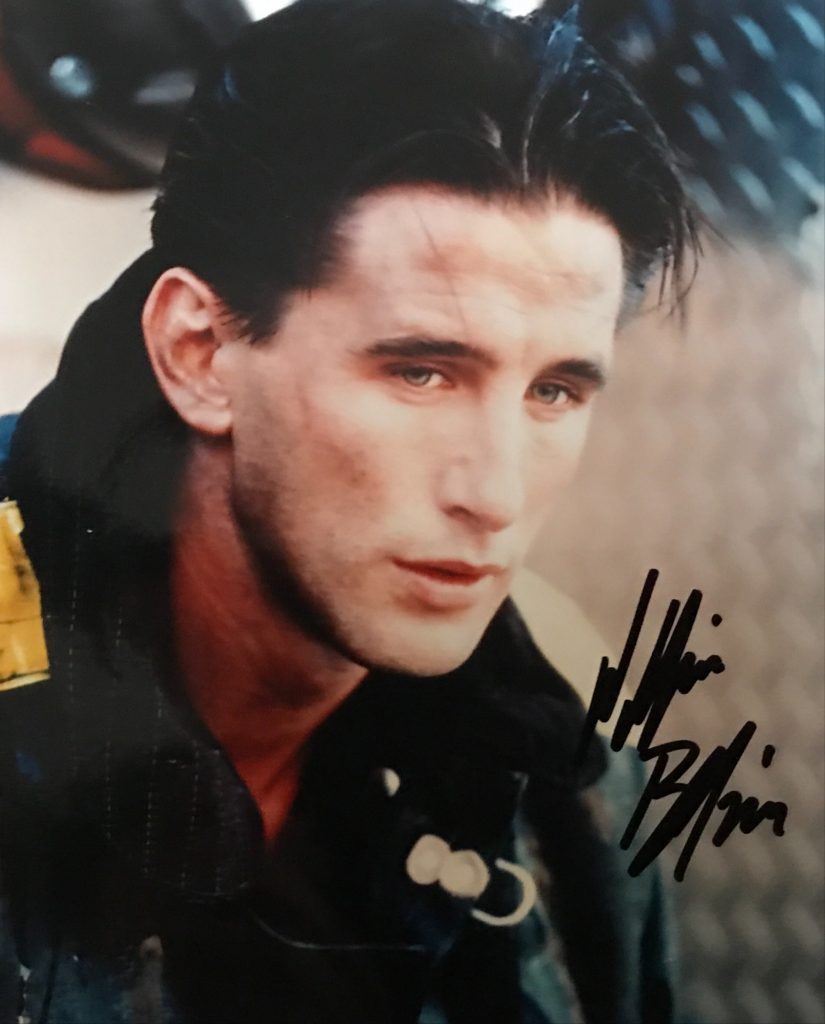 William Baldwin was born in 1963 in New York. He is the younger brother of Alec Baldwin. His films include "Flatliners", "Backdraft" and opposite Cindy Crawford in "Fair Game" in 1995. He also starred opposite Sharon Stone in "Sliver".
TCM overview:
This strikingly handsome lead of the 1990s is notable for his bedroom eyes and lean physique. The third of the acting Baldwin brothers (including the older Alec and Daniel and younger Stephen), William Baldwin left law school and began modeling. He first gained attention as an actor for his performance as convicted killer Robert Chambers in the TV-movie "The Preppie Murder" (ABC, 1989). That same year, Baldwin made his feature film debut (virtually as an extra) as a member of Tom Cruise's Marine platoon in Oliver Stone's "Born on the Fourth of July."
Baldwin subsequently appeared as Richard Gere's hapless partner and accomplice in "Internal Affairs" and as a death-defying, womanizing medical student in "Flatliners" (both 1990) before landing a leading role as a rookie fireman in Ron Howard's "Backdraft" (1991). He worked with some of contemporary Hollywood's most intriguing leading ladies in two very different 1993 features: as a male escort involved in a triangle with two estranged lesbian lovers (Kelly Lynch and Sherilyn Fenn) in the romantic comedy "Three of Hearts" and as a wealthy bachelor involved with Sharon Stone in the thriller "Sliver".
A small-scale critical hit and a big-scale bomb marked 1995 for Baldwin. He starred in Joshua Brand's well-received dark comedy "A Pyromaniac's Love Story", as one third of an unhealthy triangle with Sadie Frost and John Leguizamo. Later that year, he supported supermodel Cindy Crawford in her film debut, the ill-advised actioner "Fair Game". Baldwin's penchant for odd little projects was also displayed in "Curdled" (1996), where he played a sexy serial killer obsessed over by the heroine.
In 1995, Baldwin married singer-actress Chynna Phillips.
This TCM overview can also be accessed online here.