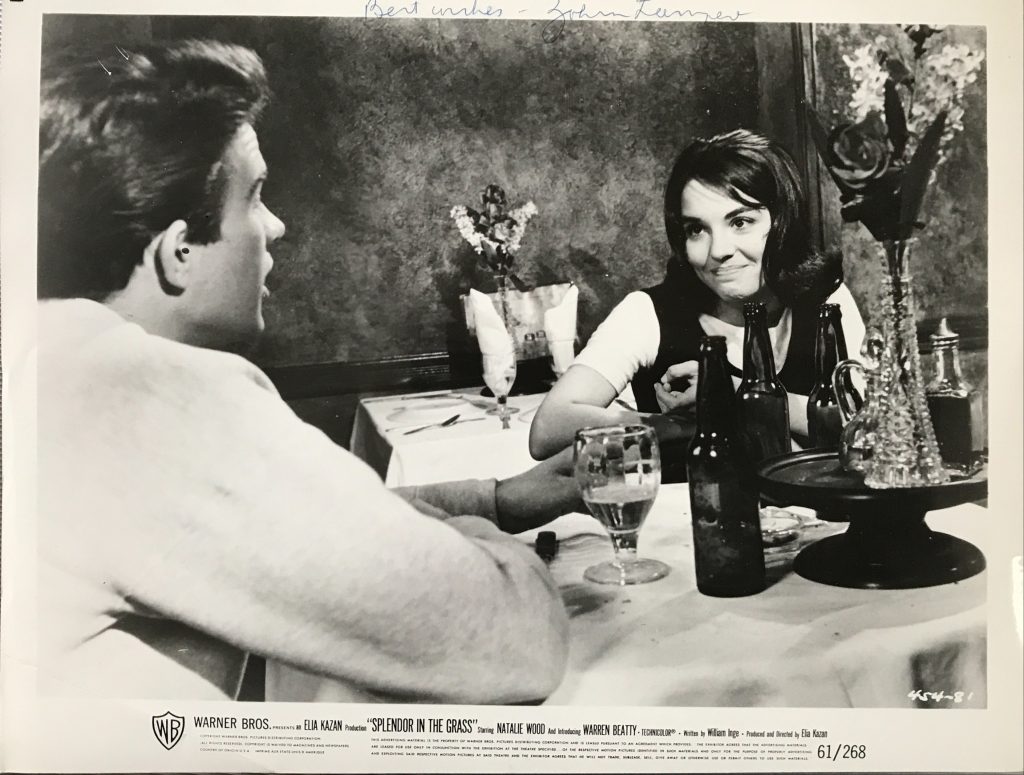 Zohra Lampert was born in 1937 in New York City.   She acted on the Boradway stage before making her film debut in a small role in 1959 in "Odds Against Tomorrow" which starred Harry Belafonte and Gloria Grahame.   She had a small but telling role in Elia Kazan's "Splendour in the Grass" with Warren Beatty and Natalie Wood.   In 1971 she had the lead role in the cult thriller "Let's Scare Jessica to Death".
Gary Brumburgh's entry:
Solemn, Middle Eastern-looking Zohra Lampert had a touching, understated quality to her talent that should have gone further in the film business than it did. Somehow she never got the bigger breaks necessary for top-flight stardom. Still and all, this comely actress with soft, vulnerable features managed to contribute a number of genuinely affecting performances, particularly on TV. Born in New York City, the daughter of Russian-born hardware store owners, Lampert attended Manhattan's High School of Music and Art and later graduated from the University of Chicago. After a stint with the Lincoln Center Repertory Theatre, she made an impressive mark on Broadway with Tony-nominated performances in "Look We've Come Through" in 1961 and "Mother Courage and Her Children" in 1963. Films also came her way in the early '60s and she scored well for her humble, deeply stirring performance as Ernest Borgnine's Italian wife in the minor crime story Pay or Die (1960), and stole a touching scene from Natalie Wood and Warren Beatty as Beatty's careworn spouse in Splendor in the Grass (1961). Those two performances alone should have lifted her to the heights of a star, but strangely they didn't. Lampert was deemed a chameleon-like actress who didn't quite fit into the Hollywood structure as a personality type. Instead she moved into a few noticeable supporting film roles along with an occasional low-budget lead, her best being the cult chiller Let's Scare Jessica to Death (1971). By the '70s, she was performing primarily on the small screen in character roles and was earning Emmy-winning notice for her endeavors. In later years, she found some really quirky ladies to inhabit, but has since been seen less and less.
– IMDb Mini Biography By: Gary Brumburgh / gr-home@pacbell.net