Barbara Parkins
Barbara Parkins is a beautiful Canadian actress who made a major impact in the mid 1960's as 'Betty Anderson' in the hit TV series "Peyton Place" with Dorothy Malone. She then starred with Sharon Tate and Patty Duke in "Valley of the Dolls". Her other movies include "The Kremlin Letter" and "Puppet on a Chain".
TCM overview:
A slim brunette leading lady of film and TV, Barbara Parkins made her feature debut in the crime drama "20,000 Eyes" (1961) but really came to public attention as the oft-married Betty Anderson on the popular primetime soap opera "Peyton Place" (ABC, 1964-69). In her second feature, the high profile but trashy "Valley of the Dolls" (1967), she was cast as an aspiring actress with roots in New England, a role that was not much of a stretch from her TV persona.
In its day, the film was widely dismissed by critics, but by the 1990s it enjoyed popularity as a camp classic. While never a major screen presence, Parkins acquitted herself in a handful of roles in horror films, including "Asylum" (1972) and particularly in the Canadian-made "Christina" (1974), which utilized her voluptuous beauty to good effect. She made her last feature appearance to date as a fashion designer in the misguided Australian romantic comedy "Breakfast in Paris" (1981).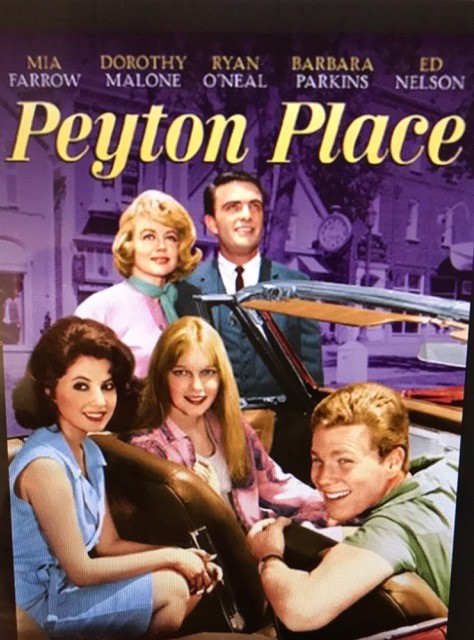 The small screen was more hospitable to Parkins who delivered several respected turns in TV-movies and miniseries. She was quite effective as a traumatized victim of rape in "A Taste of Evil" (ABC, 1971). Parkins was Leonie Jerome, aunt of Winston Churchill, in the British series "Jennie" (shown in the USA on PBS in 1975), appeared as Martinique in the acclaimed NBC miniseries "Captains and Kings" (1976), played Anna Held in the NBC biography "Ziegfeld: The Man and His Women" (1978) and portrayed the Duchess of Windsor in the HBO movie "To Catch a King" (1984). She reprised her signature role of Betty in the NBC movie "Peyton Place: The Next Generation" (1985) and returned to series TV as part of the reenactment ensemble of "Scene of the Crime" (ABC, 1991-94). Parkins also guest-starred in episodes of "Murder, She Wrote" and "Picket Fences".
The above TCM overview can be accessed online here.
IMDB entry:
Barbara Parkins is best remembered as an icon of the Sixties who had starring roles in two of the era's more notorious productions, Peyton Place (1964) and Valley of the Dolls(1967). After arriving in Hollywood as a teenager, Parkins soon began appearing on episodic television programs such as Wagon Train (1957) and Perry Mason (1957). She also appeared with George Burns as a dancer in his nightclub act. She was soon offered the pivotal role of "Betty Anderson" in what would become television's first prime-time soap opera, Peyton Place (1964).
The show was an immediate success and turned Parkins, along with costars Ryan O'Neal and Mia Farrow into household names. Parkins was nominated for an Emmy Award as Best Actress and stayed with the series for its entire 5 year run. Her popularity was further solidified when, in 1967, she starred in the motion picture Valley of the Dolls (1967), which became a huge box office hit. She became close friends with her "Dolls" costar, Sharon Tate and traveled to London to be her bridesmaid when Tate married director Roman Polanski in 1968. Parkins fell in love with England, UK.
After Tate's murder in 1969, Parkins decided to leave Hollywood and took up residence in London. There, she appeared on the BBC and starred in such international productions as Puppet on a Chain (1971), Christina (1974) and Shout at the Devil (1976).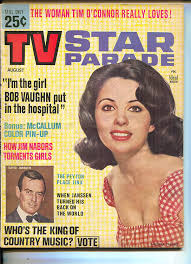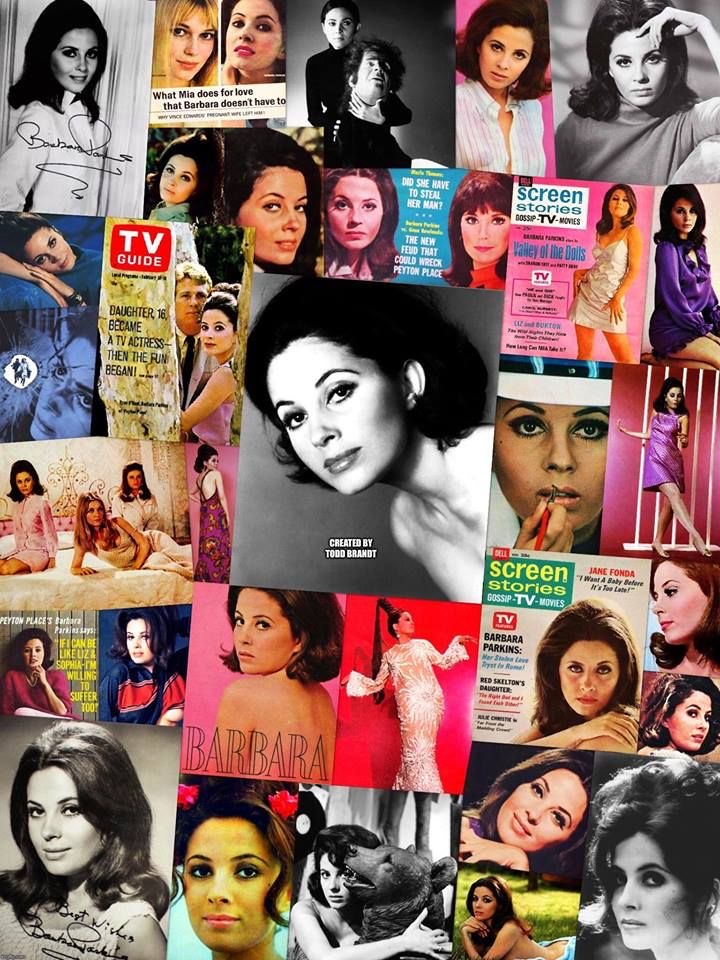 Her career, however, was no longer the prime focus of her life. She married in the late 1970's and lived in France for awhile. When her marriage ended, Parkins returned to the United States and gave Hollywood another try. She appeared in popular TV shows of the day such as The Love Boat (1977), 0077008, and Hotel (1983).
She also filmed Bear Island (1979) with Donald Sutherland and Vanessa Redgrave and Breakfast in Paris (1982). Parkins joined other original cast members for a Peyton Place reunion movie, Peyton Place: The Next Generation (1985), in 1985. Her career, however, was once again put on hold when her daughter Christina was born.
Parkins has made infrequent appearances since the late 1980's although she did return to weekly television for a brief stint in the CBS-TV series Scene of the Crime (1991) which was filmed in the city she was born, Vancouver. In 1997, Parkins was the guest of honor at a 30th anniversary screening of Valley of the Dolls (1967) in San Francisco. During a question-and-answer segment with columnist Ted Casablanca, she announced to the sold-out audience that she planned to retire.
The following year, however, she appeared inScandalous Me: The Jacqueline Susann Story (1998), based on the life of Valley of the Dolls' controversial author. Whether Parkins will resume her career full- time or really retire is unknown at this time.
– IMDb Mini Biography By: jkinoz@aol.co
The above IMDB entry can also be accessed online here.