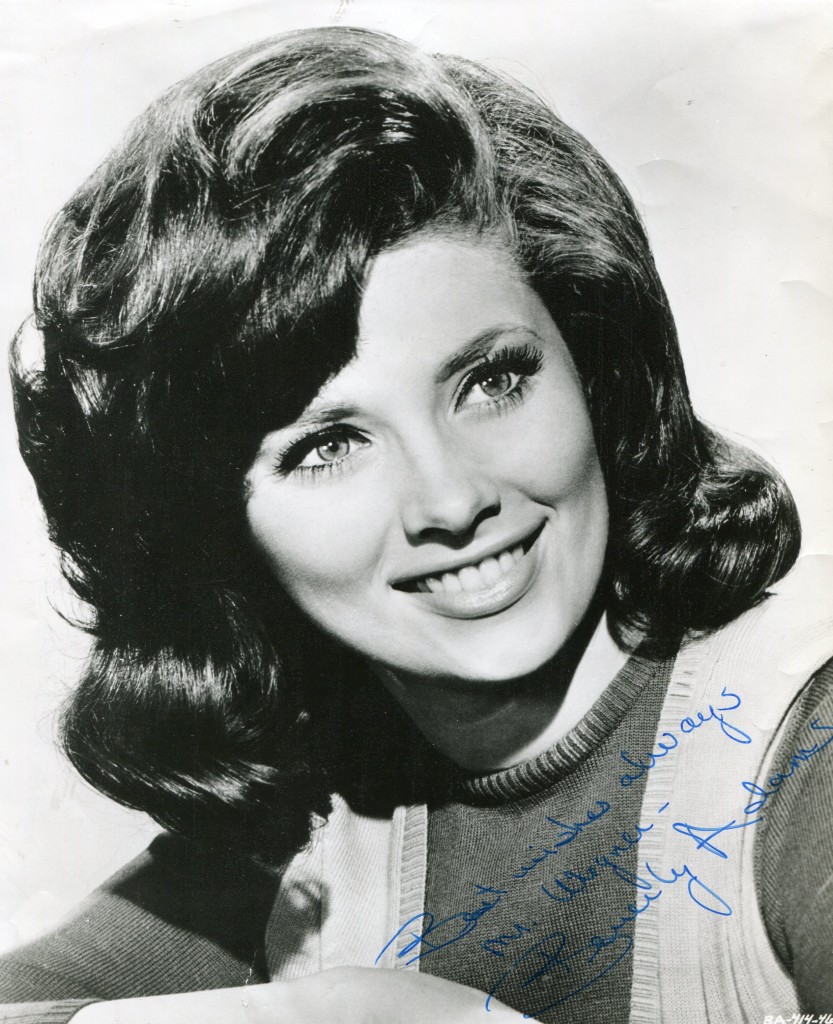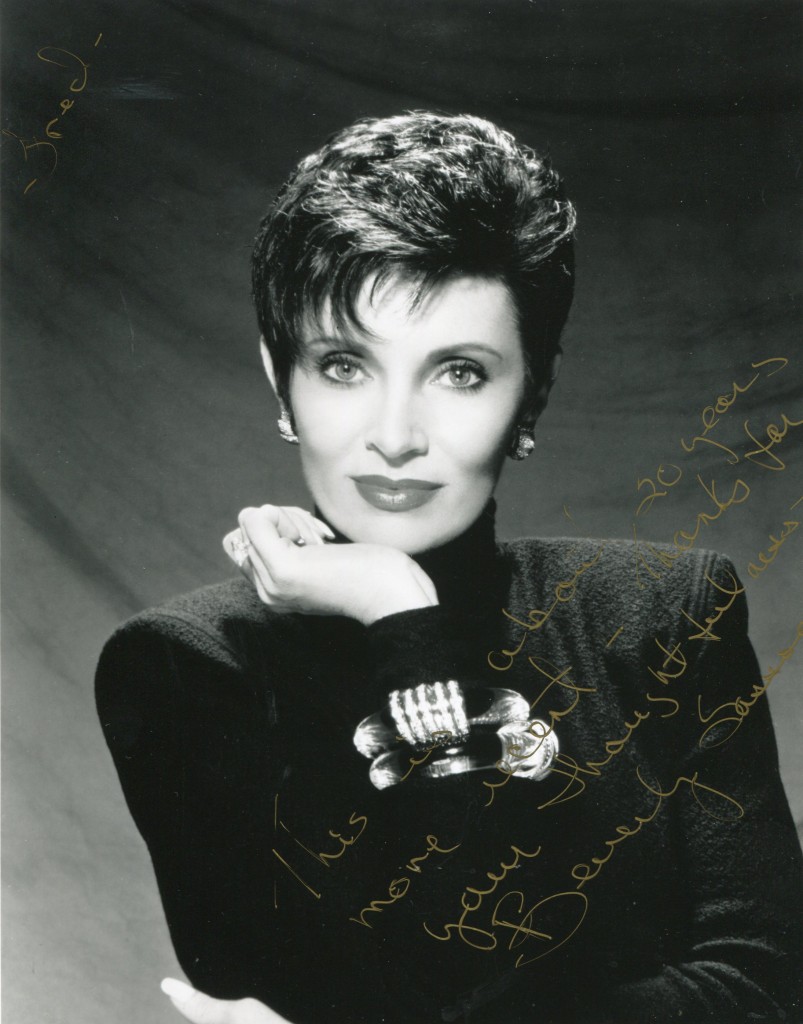 Beverly Adams was born in Edmondton, Alberta, Canada in 1940.   She had a recurring role in the Matt Helm spy series starring Dean Martin beginning with "The Silencers".   She retired from acting after her marriage to the hair stylist Vidal Sassoon.   After their divorce in 1980 she resumed her acting career.
Wikipedia entry:
Adams was born in Edmonton, Alberta to a Canadian mother and a U.S. Air Force father (who once played minor league baseball) and was raised Roman Catholic. As a child, Adams moved to Burbank, California where, as a teen, she competed in and won beauty contests before becoming an actress.[1][2] During her career, Adams appeared in various guest roles in television series of the 1960s. She also appeared in several films, most notably as the klutzy, redheaded Cassandra in How to Stuff a Wild Bikini and the recurring role of Lovey Kravezit in the Matt Helm movies starring Dean Martin.
After marrying hairstylist Vidal Sassoon in 1966, Adams retired from acting to raise the couple's four children. During her retirement from acting, Adams  published several books and served as a spokeswoman for Vidal Sassoon, Inc. In 1980, the couple divorced and Adams returned to acting. She also launched her own line of pet care products, Beverly Sassoon Pet Care System.[3]
They had four children, including or in addition to one adopted son:[4] daughter Catya (1968–2002), an actress who died from a drug-induced heart attack; son Elan BenVidal (b. January 17, 1970);[5][6] son David (b. circa 1972);[7] and daughter Eden Sassoon (born circa 1973).[7