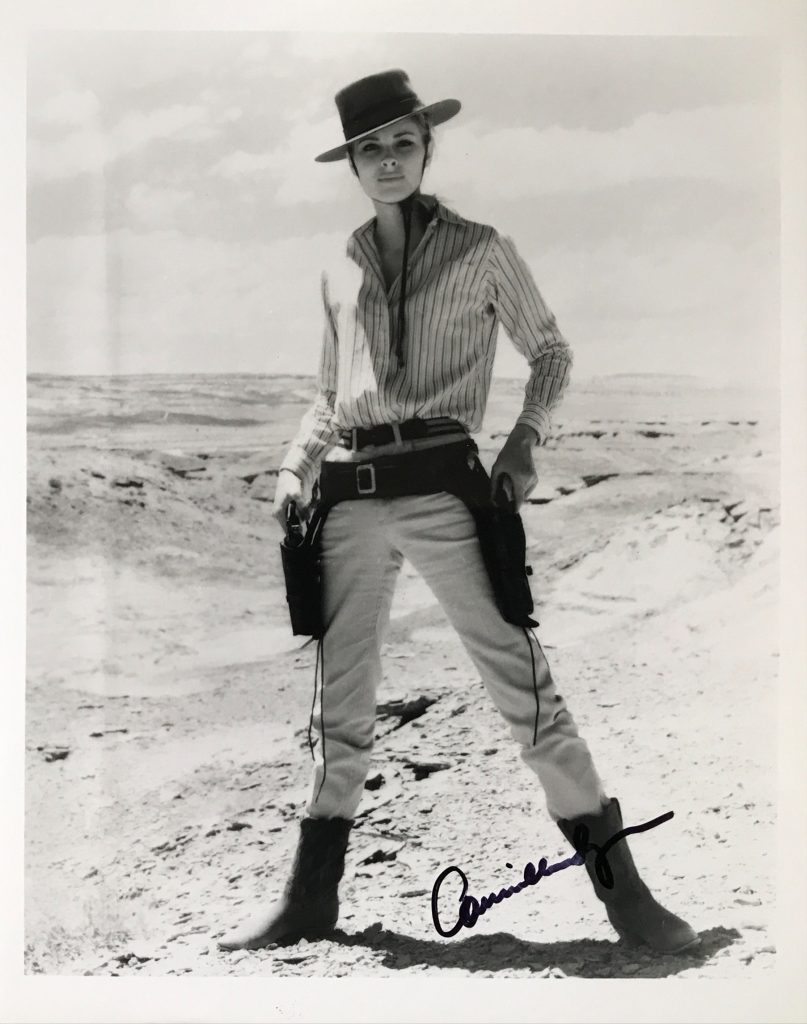 The beautiful Ms Sparv was a popular leading in movies of the 1960's. She was born in Stockholm, Sweden in 1943. She played opposite James Coburn in "Dead Heat on a Merry |Go-Round" in 1966. She starred opposite Hayley Mills in "The Trouble With Angels" and Robert Redford in "Downhill Racer". She is now retired from acting.
TCM Overview:
Camilla Sparv was an accomplished actress who led an impressive career, primarily on the big screen. Early on in her acting career, Sparv landed roles in various films, including "Dead Heat on a Merry-Go-Round" (1966), "Murderers' Row" (1966) with Dean Martin and the comedy adaptation "The Trouble With Angels" (1966) with Rosalind Russell. She also appeared in "Assignment K" (1968) and the Robert Redford dramatic adaptation "Downhill Racer" (1969). She continued to act in productions like "MacKenna's Gold" (1969) with Gregory Peck, the dramatic biopic "The Greek Tycoon" (1978) with Anthony Quinn and "Winter Kills" (1979). Her work around this time also included a part on the TV movie "Never Con a Killer" (ABC, 1976-77). Toward the end of her career, she tackled roles in "Caboblanco" (1981) and the Chuck Wagner action picture "America 3000" (1986). She also had a part in the TV miniseries "Jacqueline Susann's "Valley of the Dolls 1981″" (1981-82). Sparv more recently appeared in "The Naked Truth" (Cinemax, 1992-93). Sparv was married to Robert Evans.
The above TCM Overview can also be accessed online here.