Cherie Lunch (TCM Overview)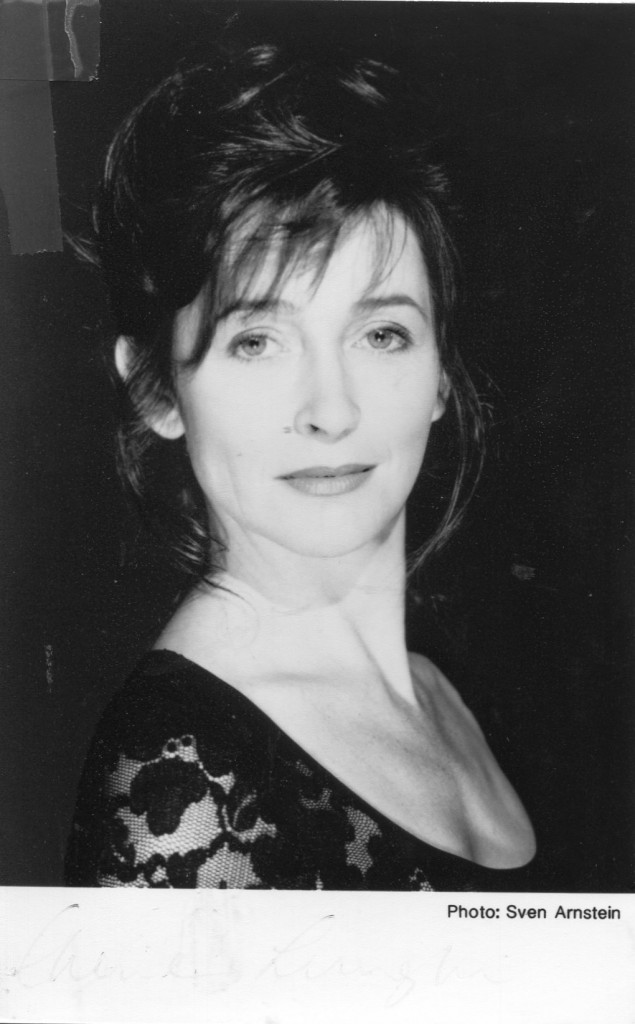 Cherie Lunghi is one of the most attractive actresses currently in British film and television. She was born in 1952 in Nottingham. Her first major film part was as 'Guinevere'in John Boorman's tale of the Knights of the Round Table "Excalibur" in 1981. She starred in "The Mission" opposite Robert De Niro and Aidan Quinn. She had a popular run in the title role, of an executive running a football team, "The Manageress" and is also well-known for a series of'Kenco' adds.. Recently she made an impact on "Strictly Come Dancing" on BBC.
TCM overview:
Leading lady of the British stage as well as British and American TV and films, beginning in the 80s. Cherie Lunghi first won attention in "Excalibur," the 1981 feature film in which she was a rather sexually aware Guenevere to Nigel Terry's King Arthur. In 1985, she was Michal, who caught the eye of Richard Gere in "King David" (1985), and was opposite Bryan Brown in the love story "Parker" (1984). Lunghi has also had key roles in "Mary Shelley's Frankenstein" (1994) and "Jack and Sarah" (1995). She began as a stage actress with the Royal Shakespeare Company in England, appearing in productions of "As You Like It," "The Winter's Tale" and "King Lear." Later, Lunghi would also star on the West End in "The Homecoming."
American audiences may be more familiar with her work through TV. Lunghi's first significant network role was as Nancy, the female lead of "Oliver" in a CBS production (1982). She played the sheltered daughter of Donald Pleasance lured into pregnancy by Ian Charleson and giving birth to a girl who grows up to become the central character of "Master of the Game," a 1984 miniseries starring Dyan Cannon for CBS. Also in TV movies, Lunghi was interned by the Japanese in the World War II Singapore-based story, "Silent Cries" (1993), and was the undaunted Lucille Otis in ABC's remake of "The Canterville Ghost" (1996). Lunghi has starred in one American series, the short-lived 1992 ABC effort, "Covington Cross," in which she was reunited with Nigel Terry, her Arthur in Excalibur, this time playing her concerned father in the English countryside. The series had only a short run.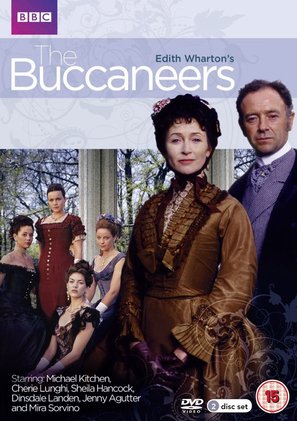 "MailOnline article 2012:
They used to say life begins at 40.Actress Cherie Lunghi, however, insists that 60 now marks the same turning point – even if it means acquiring a bus pass.
On reaching the landmark birthday this week she insisted that times have changed, and what was once viewed as old age has simply become an extended middle age.
Miss Lunghi said: 'We dress and do our hair more youthfully than our mothers' generation. 'I have become quite accepting of the passing years. Nowadays 60 is the new 40.
'I am extremely content and open to whatever life has to offer – including my bus freedom pass.'
She added in an interview with The Lady magazine that while once she was tempted to try and hold back the years by using Botox, she has given up because it is expensive and too time consuming.
Miss Lunghi, who made her name playing Guinevere in the 1981 film Excalibur and starred in The Manageress on TV, explained: 'I didn't get attached to Botox. It is costly and you have to remember to keep doing it.
'I am simply not such a slave to my vanity and I don't want to be, because as you get older you really have to start accepting the inevitable.
'The more you fight and try to hang on to what you had, the unhappier and more disappointed you will be. It's a shame because we spend so much of our youth unaware of what we have.
'There is so much pressure to be thin and you constantly compare yourself to others. But confidence is something that comes with age and experience – it has to be earned along the way.'
The star is appearing alongside Kacey Ainsworth, Isla Blair and Denise Welch in a nationwide tour of comedy drama Steel Magnolias.
Miss Lunghi, who has a 24-year-old daughter from her relationship with British film director Roland Joffe, revealed that she is single.
She said: 'I'm a romantic, and will only marry for love where there's respect and compatibility. I'd like to be with someone if the right person came along. I really like male company. I like the male mind.
'You would think men would want an independent woman who's got her own interests and life, who's been around the block a few times and is capable of being a bloody good partner.'