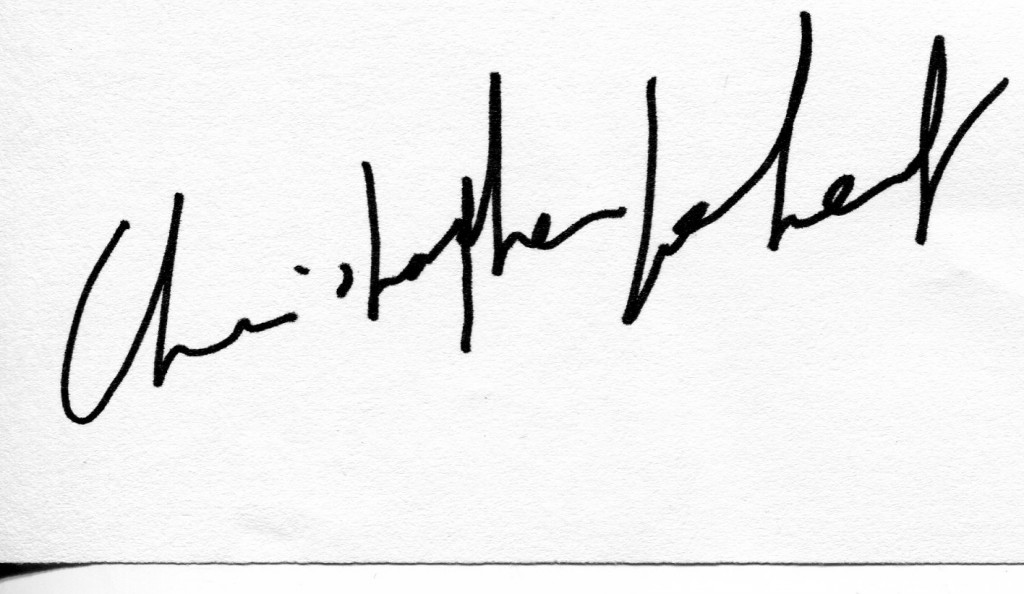 Christopher Lambert is best known for his role as 'Connor MacLeod' in "Highlander" in 1986. He was born in New York in 1957 as his father was a French diplomat in the UN. He was raised in Geneva in Switzerland. He is also know for his performances in "Greystoke: The Legend of Tarzan" and "The Sicilian.
TCM Overview:
A handsome, steely leading man in American films as well as those of his native France, Christopher Lambert gained worldwide fame with his first starring role in "Greystoke: The Legend of Tarzan, Lord of the Apes" (1984) before becoming something of a pop culture icon through the "Highlander" (1986) franchise. Though the "Highlander" films, which cast him as an immortal Scottish swordsman, became objects of cult worship, they also typecast Lambert as a man of action in dozens of low-budget shoot 'em ups and historical adventures. If the marginalization bothered Lambert, he did not seem to show it, as he continued to work steadily into the 21st century, providing a touch of Continental charm to his soulful assassins and stalwart lawmen, which in turn endeared him to a vast audience of action fans.
He was born Christophe Guy Denis Lambert on March 29, 1957 in Great Neck, NY, the son of a French diplomat for the United Nations. His time in America was short-lived, as the family relocated to Geneva, Switzerland when he was two, and later to Paris when Lambert was 16. Acting captured his interest after he appeared in a school play at the age of 12, but his parents felt that the profession lacked stability, and after a stint in the French military, Lambert took a job at the London Stock Exchange. His tenure there lasted just six months, after which he returned to Paris to work at a friend's shop.
He began to study acting, but lacked a sincere drive to learn the craft, an attitude that resulted in his expulsion from an elite French dramatic academy. Regardless, he began appearing in minor roles in French-language films in the late 1970s, including "Ciao, les mecs" ("Ciao, You Guys") (1979) opposite Charles Azanavour, and "Asphalt" (1981) with Carole Laure. In 1982, a casting agent looking for an unknown to play the next big screen incarnation of Tarzan discovered Lambert, and was taken by his intense gaze, which, ironically, was the result of extreme myopia. Lambert went on to join a cast of international stars, including Ian Holm, Ralph Richardson (in his final screen role) and newcomer Andie MacDowell in Hugh Hudson's "Greystoke: The Legend of Tarzan, Lord of the Apes" (1984). Lambert's highly physical performance as the abandoned child raised by gorillas in Africa who returns to his ancestral home in England was praised by critics, but did little to enhance his screen career.
After turning down scores of roles that required him to essentially repeat his "Greystoke" role, Lambert returned to France to hone his screen craft. There, he co-starred with the legendary Catherine Deneuve in "Paroles et musique" ("Love Songs") (1985), a romance about a would-be musician (Lambert) who falls for his older talent manager (Deneuve). That same year, he earned a Best Actor Cesar for Luc Besson's New Wave fantasy, "Subway" (1985), which cast him as a musician who falls in love with the wife (Isabelle Adjani) of a gangster from whom he stole important documents. But in 1986, Lambert would return to Hollywood moviemaking for his most iconic screen role.
Former music video director Russell Mulcahy cast him in "Highlander" (1986) as Connor MacLeod, an immortal 16th-century Scottish warrior who battled his ancient enemy (Clancy Brown) in modern-day New York. The science fiction film, which grew progressively more convoluted over the course of five sequels – four of which with Lambert in the lead – and a television series, cemented him the minds of audiences as an action star, a mantle he begrudgingly carried for the better part of the next two decades. In interviews, he stated that while he welcomed the chance to play more dramatic roles, he was keenly aware of his own limitations as an actor, and felt that he best served less challenging genres like action and fantasy. The genre was also somewhat hazardous to his health, as his sight issues prevented him from wearing contacts during fight sequences, which he performed while largely blind.
Lambert's post-"Highlander" output was largely comprised of B-movies from both sides of the Atlantic. Some received theatrical releases in the United States, like Michael Cimino's poorly received "The Sicilian" (1987), which cast him as a determined Italian gunman; Stuart Gordon's "Fortress" (1992), with Lambert as a wrongly accused prisoner at a futuristic prison; or "Knight Moves" (1992), a wan thriller that paired him with actress Diane Lane, whom he had met during a publicity junket in Rome and married in 1988. After having a daughter, the couple would divorce in 1994. More often than not, he brought international appeal to direct-to-video adventures like "Gunmen" (1993) and "Adrenalin: Fear the Rush" (1996). There was a brief return to mainstream prominence with "Mortal Kombat" (1995), a modestly budgeted adaptation of the wildly popular video game, with Lambert in long white tresses as Raiden, a thunder god who aided the heroes on their quest. After that, it was back to a regular diet of low-budget action, including sequels to "Fortress" (2000) and the fourth "Highlander" film, "Highlander: Endgame" (2000). During this period, Lambert also made numerous films in France, and launched a second career as a producer of his own features, including "The North Star" (1996) and "Resurrection" (1999), as well as 2004's "The Good Shepherd," with Christian Slater as a conflicted priest.
In 2009, Lambert received stellar reviews for his turn as Isabelle Huppert's fragile husband in "White Material," Claire Denis' gripping drama about a French family who discover that their African farm was in the path of a dangerous rebel army. The critical praise seemed to stir interest among the international community, and Lambert soon found himself cast in a wide variety of projects, including "Ghost Rider: Spirit of Vengeance" (2011) with Nicolas Cage and the supernatural thriller "Dark Star Hollow" (2011). In addition to his acting and producing duties, Lambert was also a successful businessman in Europe, with a top-ranked winery, a mineral water business and a food processing plant among his investments.
The above TCM overview can also be accessed online here.