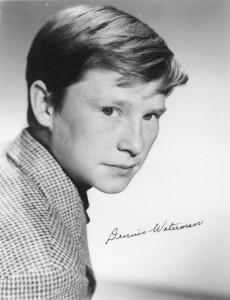 Dennis Watcrman has specialised in playing cheeky hard-men, usually from the East-End of London.   He is currently starring in the  very popular BBC TV series "New Tricks".   He began his career as a child actor and starred in the "Just William" series. While in his early teens he was brought to Hollywood to star in a short-lived TV series.   He returned to Britain and in 1968 starred in "Up the Junction" with Suzy Kendall and "My Son, My Son" with Romy Schneider.   In the mid 1970's he had a huge success with the crime series "The Sweeney" and ten years later as 'Arthur Daly's' side kick 'Terry' in the terrific "Minder".
"Independent" article in 2013 by Anthony Barnes:
New Tricks star Dennis Waterman has revealed show bosses keep chase scenes to a minimum – because viewers would struggle to believe the veteran actors could keep up with criminals.
The 65-year-old star – who has been a familiar face on TV for four decades – will shortly be seen in a new run of the programme 10 years after it was first screened.
But in an interview with Radio Times, he suggested it would be too much of a leap to imagine they could keep pace with a younger generation.
He said: "We're still fit enough as long as they don't put in too many chase scenes. I do a chase as best I can, but I can't be seen catching them. I'm 60 odd – I couldn't catch anyone who was 40, let alone 20."
The show was initially due to be merely a one-off pilot but expanded to a series and became popular with viewers. But Waterman claimed the BBC did not warm to the idea initially, saying: "The BBC wasn't very keen when we started out because the programme had old people in it."
The former star of Minder and The Sweeney is the only member of the original New Tricks cast who will make it through the next series with Amanda Redman soon to bow out, while Alun Armstrong and James Bolam have already left. But he said newcomers Denis Lawson, Nicholas Lyndhurst and Tamzin Outhwaite would help the show move into a new era.
"Obviously it's very sad that I'm the last one left of the original New Tricks lineup, because we were such a team," Waterman said in the new edition of Radio Times, published today.
"But I think we can re-evolve with the new additions. We all knew Denis Lawson would be fine because we knew him socially. And my wife kept on about how fantastic Nicholas Lyndhurst had been playing Uriah Heep in David Copperfield back in the 90s, but I'd only seen him in lightweight roles.
"He's come up with the goods, though – this guy who's really steely and off the wall. Tamzin Outhwaite has only done two episodes, but she's going to be great.
The above "Independent" article can also be accessed online here.
Dennis Waterman obituary in The Ti mes in May 2022
For 15 years in the 1970s and 1980s he had star billing in The Sweeney and Minder, two of the most successful television series of the time. In both he played essentially the same character, the rough-hewn, streetwise but likeable Londoner, and it was a persona from which he rarely escaped.
By the age of 16 Dennis Waterman could boast a CV that included Shakespeare at Stratford-upon-Avon, The Music Man in the West End, Richmal Crompton's William on television and a sitcom in Hollywood. Yet unlike many child actors he went on to an even more successful adult career.
In The Sweeney, a drama based on the Metropolitan Police Flying Squad, his tough-nut DS George Carter was teamed with John Thaw's DI Jack Regan, both attired in modish flared trousers and kipper ties. It was one of the first police shows in which the cops behaved as badly as the villains and, with its staple diet of car chases, fisticuffs and gunfights, set new levels of violence on television, albeit mitigated by a vein of dark humour to which Waterman strongly contributed.
Almost as soon as The Sweeney had finished he signed up for Minder. "They said, 'It's set in west London,' and I thought, 'Hmm, should I do this, or should I actually be thinking of veering away from the Sweeney image?' And then I read it and thought, 'Sod the image! This is going to be massive, it's so funny and so good'."
As Terry McCann, former prisoner 147639 who becomes bodyguard to Arthur Daley, a used-car salesman, he was nominally the lead character. However, he was soon eclipsed by George Cole, who made Daley a by-word for dodgy dealing. Yet, stooge or not, Waterman's role was invaluable. He also sang the Minder theme, I Could be so Good For You, taking it to No 3 in the charts in October 1980.
Despite a lifetime on the screen and stage, Waterman was modest about his career longevity, shrugging it off as nothing more than luck. "I've been unbelievably lucky that I keep falling into really good work. I've never thought, 'I must play Hamlet before I'm 70," he said in 2009, with a guffaw. "And now I'm not really thinking of Lear."
Dennis Waterman was born into a working-class family in Clapham, south London, in 1948, the youngest of nine children of Rose (née Saunders) and her husband Harry, an upholsterer, railway ticket collector and amateur boxer who encouraged his sons in the art of pugilism. His siblings were Allen, who died at a young age, Joy, Ken, Myrna, Norma, Peter, who boxed at the 1952 Helsinki Olympics, Stella and Vera.
With John Thaw in The Sweeney
They grew up on a Putney council estate and Dennis was encouraged by his thespian sisters to tread the boards. "We were all dragged into Joy's amateur theatricals," he said. "I made my debut at Brixton town hall when I was nine, wrestling with a snake as Moth in Love's Labour's Lost."
After Waterman failed the 11-plus, Norma paid for him to join the Corona Stage School, where his contemporaries included Francesca Annis and Susan George. "It was thought best to have a posh accent at the Corona," he said. "South London was out. Streatham and Stockwell became St Reatham and St Ockwell. Very genteel." Within months he was centre forward in the school's football team.
His professional career started in the film Night Train for Inverness (1960). As Ted he was kidnapped by his father, who has just been released from jail but is unaware that his son is diabetic and needs regular insulin injections. That same year he made his Shakespeare debut in The Taming of the Shrew and at 14 he flew to Hollywood to play Neville Finch in the comedy series Fair Exchangeabout two families, one American the other British, who swap teenage daughters for a year. He was earning £340 a week, while his father was still making £8 a week clipping tickets.
While still in his teens he was at the Royal Court Theatre, appearing in a season of plays by new writers, the most notorious of which was Edward Bond's Saved, in which Waterman was one of a group of youths who stone a baby to death. His first starring role was in Up the Junction (1968), Nell Dunn's study of working-class life in Battersea, which took him back to his roots. The premiere was at the Granada in Clapham Junction, which was packed, he recalled, with the local lads: "At that point in the film where I said, in huge close-up, to Suzy Kendall, 'Do me a favour, seduce me,' the cinema erupted with catcalls and laughter. That brought me back to earth."
He starred alongside George Cole in Minder until 1989
Waterman's personal life was rarely out of the public gaze and the tabloid press seized gleefully on the heavy drinking of "Dennis the menace". It led to two driving bans and a string of well-documented affairs. Cheerfully conceding that he found it difficult to be either faithful or abstemious, Waterman did little to contradict a reputation for a laddish lifestyle centred on booze, women and football.
His marriages to the actresses Penny Dixon (in 1967), Patricia Maynard (1977) and Rula Lenska (1987), whom he met on the set of Minder, were dissolved. The break-up with Lenska led to public recriminations and he was later criticised for trivialising domestic violence when he described how he hit her but insisted that she was not "a beaten wife".
He is survived by his fourth wife, Pam Flint, whom he married in 2011, and by his daughters, both from his second marriage: Hannah, who played the nanny Laura Dunn in EastEnders, and Julia, who leads a private life. He once told how he had been convinced that Hannah would be a boy. "I got all this blue-and-white Chelsea stuff for the baby's room," he told The Sunday Times, referring to the team he supported passionately. "I mean, being a sports freak and a drinker, it was only logical that I'd have a son. You take your son to football, then the pub. But the baby was a f***ing girl." Those feelings did not last.
With his wife, Pam, at Cole's funeral in 2015
In 1972 Waterman joined Denholm Elliott, Billie Whitelaw and others in The Sextet, a BBC initiative to create a TV repertory company with the same six actors appearing in a season of plays. Then came The Sweeney, for which he was chosen after appearing in Special Branch.
During a break from Minder he starred in, and part-financed, The World Cup: a Captain's Tale (1982), an engaging fact-based television film about an amateur football team from the Durham coalfields that won an early (1910) version of the World Cup by beating Juventus in Italy.
Meanwhile, in the Dennis Waterman XI charity football team he was known as the centre-forward Terry McCann, after his character in Minder. Their matches always ended in the local hostelry, with Waterman/McCann picking up the tab. "As soon as I'm in company with a drink in my hand, I'm the life and soul of the party," he explained. "I do enjoy and need that."
As Gerry Standing in New Tricks
BBC
By the end of the 1980s he had gone into film production, setting up East End Films with two colleagues. He sank much of his own money into its inaugural project, Cold Justice (1991), in which he played a boxer-turned-priest and co-starred with Roger Daltrey, but the film was a commercial disaster and its failure left him with large debts.
After leaving Minder he played another of his cheery duckers and divers in the ITV comedy drama Stay Lucky and starred in the BBC sitcom On the Up as a self-made cockney millionaire at odds with his socially superior wife. When they ended, he tried for a grittier image in Circles of Deceit, playing an SAS man who goes undercover for the intelligence services.
During the 1990s Waterman was increasingly seen in the theatre. He played the legendary Soho drunk in Keith Waterhouse's Jeffrey Bernard is Unwell in Australia and on a British tour, appeared in a West End revival of the 1960s musical A Slice of Saturday Night, and toured in another Waterhouse play, Bing Bong. When appearing in My Fair Lady at the Theatre Royal, Drury Lane, he built a bar in the corner of his dressing room. "Everyone would pile in after the show," a friend said.
Although Waterman was lampooned on the sketch show Little Britain as an actor who keeps losing contracts because he insists on singing the theme song for his shows, he did just that again on his next long-running television show, New Tricks, in which he played the old-school Cockney detective Gerry Standing. It ran for 12 series from 2003 to 2014 featuring the Unsolved Crime and Open Case Squad, a fictional division within the Met responsible for re-examining unsolved crimes.
On stage in 2006 with David Walliams and Matt Lucas, who had lampooned him in Little Britain. Lucas described the moment as "the absolute highlight of my career"
Looking back on his characters in Sweeney and The Minder, Waterman said that he could have done either of them in his sleep because neither required him to stray much outside a version of himself. "I'm about as far removed from an intellectual actor as you can get," he said. "My method is mostly based on heart and bollocks."
Dennis Waterman, actor, was born on February 24, 1948. He died on May 8, 2022, aged 74